Paul Souders needed a motorsailer to take him to the cold waters where the subjects of his photography live, so he learned how to sail
Seattle resident Paul Souders didn't start out as a sailor. In fact, he didn't really start out as a water guy at all; he was simply a professional photographer who had grown dissatisfied with his career and no longer wanted to be "just one more crappy wedding singer belting out cover versions of somebody else's greatest hits."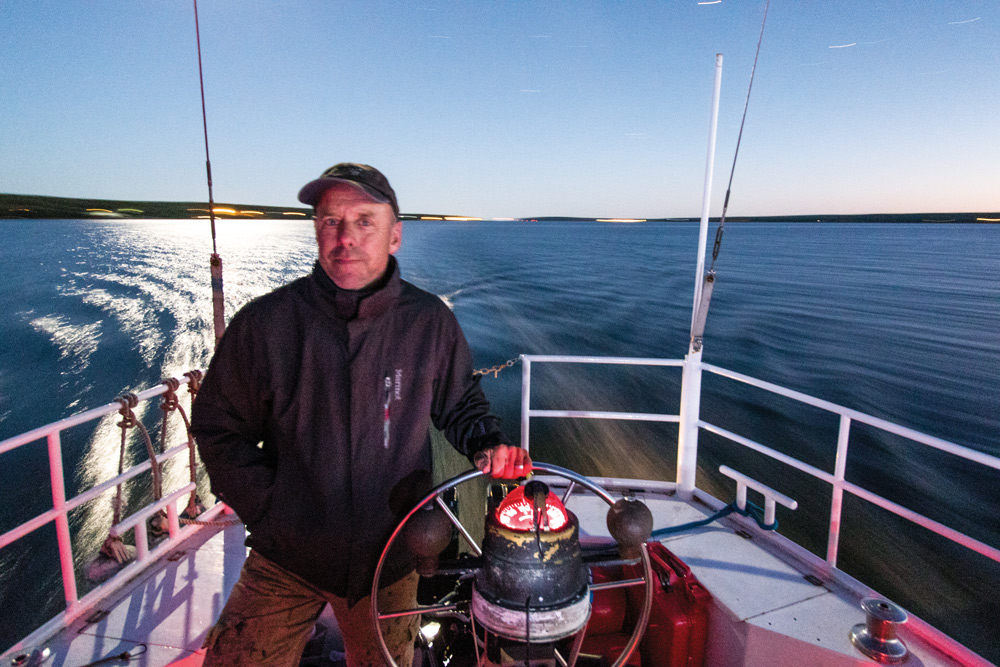 Paul Souders/Worldfoto photo
To move in a new direction, he decided to charter sailboats for waterborne photo expeditions. That way, the crew could handle the vessel while he focused on his images.
"I thought it would be cool," Souders said. "The skipper had the steel boat and all the skills, and the crew made it look so easy. I started to think it might be really fun to do this, to have my own expedition-style boat. I wanted to explore on my own, and no one would be there to tell me no."
His first expedition boat was a 10-foot Zodiac with a 10-horsepower outboard, which he took from Juneau to the Tracy Arm fjord, 75 miles away. It wasn't what most people would do, but during several summers in Alaska, the determined photographer used that little watercraft to get close to glaciers, humpback whales and brown bears.
Souders also met his first polar bear, which inspired him to take a journey that would change his life.
In 2012, he traveled to Hudson Bay with the Zodiac. More than 30 miles off Churchill in that little inflatable dinghy, he spotted something moving on the sea ice. It was a young female polar bear, and with her, he captured pure magic.
The bear swam beneath an iceberg and then rose to breathe. She submerged, surfaced again, and then disappeared beneath the ice. Souders was "blindly pressing the shutter cable and hoping that something, anything, might be in focus."
One photograph from that otherworldly encounter captured the attention of the world. Souders earned the grand prize in the 2013 National Geographic Photography Contest and was named the 2013 BBC Wildlife Photographer of the Year.
It put him on the map. It also convinced him that he needed to return to the Arctic and "tell the story of this wild, lonesome, and dangerous place… finding more photographs that might again capture and illuminate and somehow hold on to the spirit of the ice bear."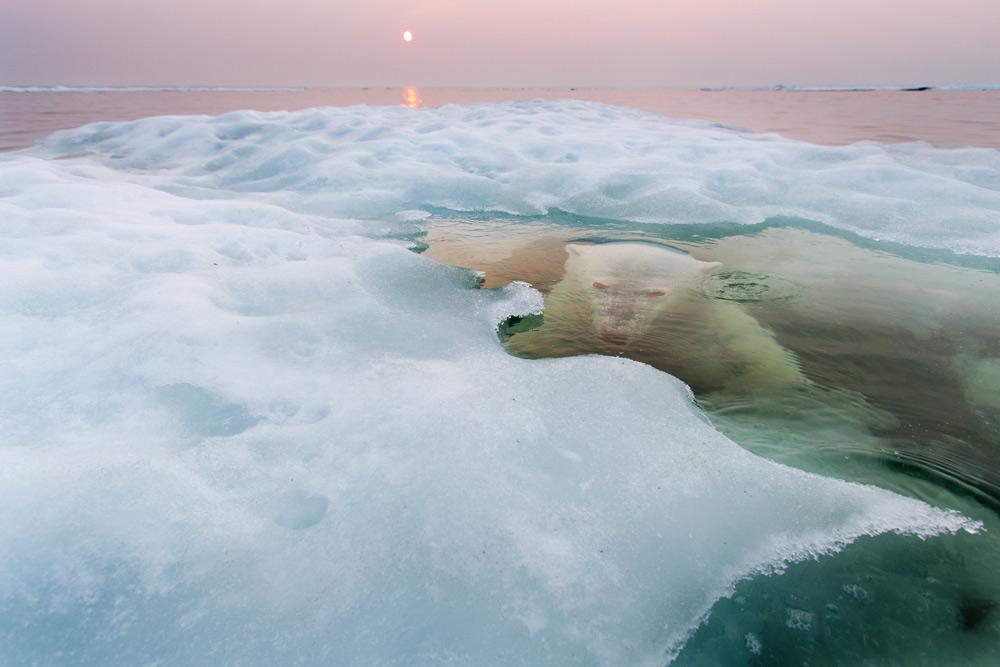 Paul Souders/Worldfoto photo
He did go back in 2013 with a flat-bottomed, 22-foot C-Dory named, amusingly, C-Sick. He spent three summers in Hudson Bay aboard her, replacing the "many happy and bear-filled days" of his visions with the brutal reality of singlehanded voyaging on a 600-by-400-mile inland sea. Cruising Hudson Bay occasionally resembled riding "a rollercoaster run by meth-crazed carnies."
He shares his adventures in the riveting, thoughtful and often humorous 2018 book "Arctic Solitaire: A Boat, A Bay, and the Quest for the Perfect Bear." Even as the book hit shelves, however, his eyes were already drifting northward again—but he knew C-Sick wasn't the perfect forever boat for what lay ahead.
"As my Hudson trips were winding down, I decided I wanted to try sailing," he says. "I knew I had reached the limit of what I could do with a 22-foot boat, and after all the promises I made to God and my wife, I knew I would never again go into waters like that without a keel. A proper sailboat was the way to go."
Souders found a custom-built Roberts 43 online in 2014, and he purchased the steel-hulled pilothouse motorsailer sight-unseen. At roughly $15,000, it was a lot of boat for the money, and the new owner thought this was "the least worst thing" he could do.
"I'm the poster child for how not to do this stuff," he says with a grin. "As it turns out, married, middle-aged men can get into a lot of trouble on the internet."
Assuming that once he had the boat, the rest of the sailing picture would fall into place, Souders traveled to see his new vessel about five months after he bought her. She had been on the hard for years in Shelburne, Nova Scotia, and what he found wasn't exactly what he expected.
"I had this guy look at it, and he told me, 'One hard weekend with a steel brush and some paint, and you'll be ready to go,'" Souders remembers. "I believed it. Wow, was I a knucklehead."
The boat, which he christened Ocean View, didn't have any lines or sails aboard. Although she did have old, non-self-tailing winches, there wasn't a winch to raise the mainsail. And that was just the beginning.
"I quickly learned I had a laundry list of things, without a laundry basket of money," Souders said. "She didn't really look like any boat I'd ever seen. She was like a budget apartment with a mast and boom.
"I'd read Nigel Calder's books and "This Old Boat" and they made it sound like it wasn't rocket science," he continued. "But it was to me. I smiled and nodded and took notes. I put labels on everything, including the throttle. I was dumbfounded at what I'd gotten myself into."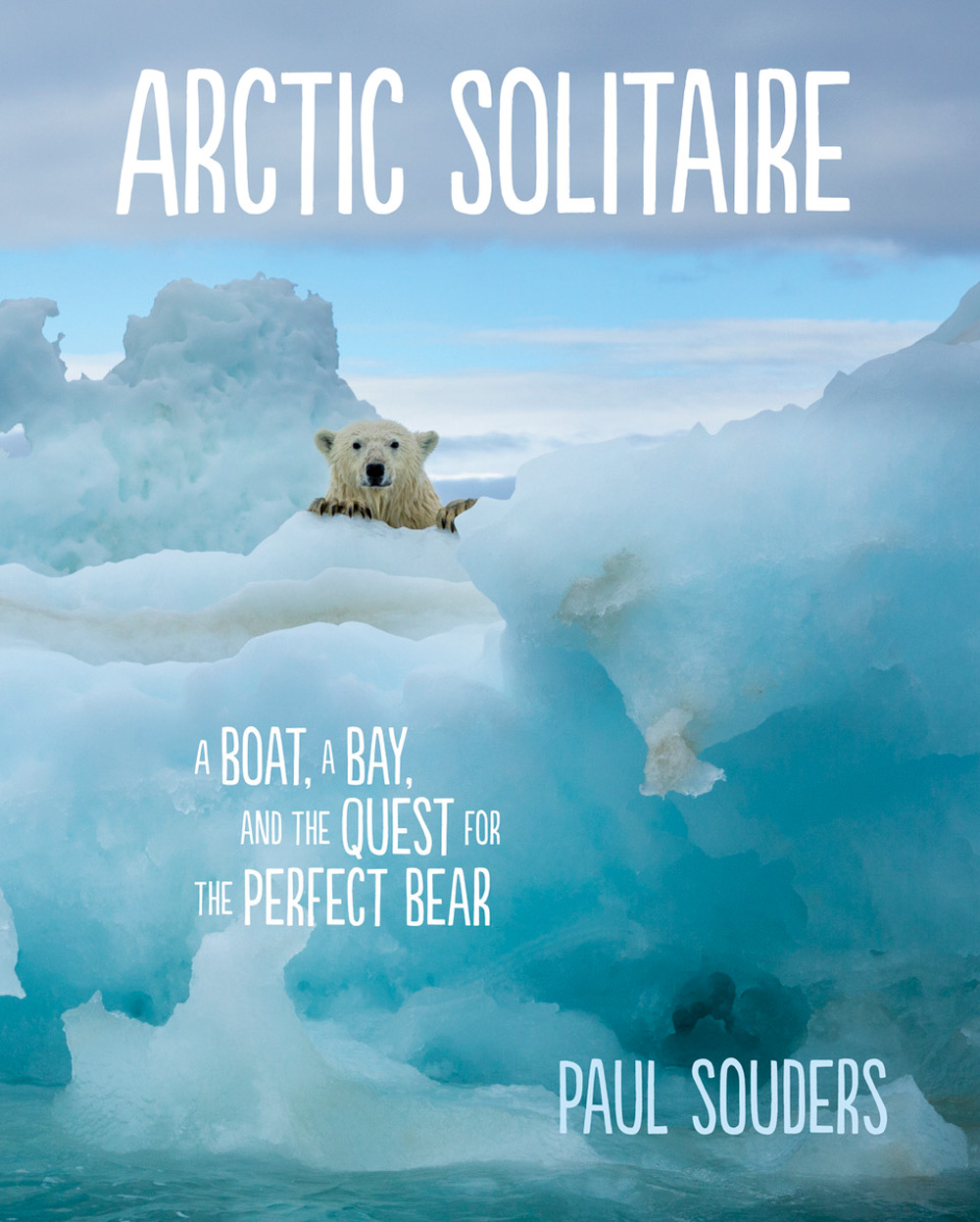 Souders decided to take the American Sailing Association's ASA 101 class to earn his basic keelboat certification. He says it made all the difference.
"To me, sailing had always been fiddling with ropes and big pieces of canvas," he said. "I would watch others, who would do it fast without explaining anything. I never really understood it until I went out with an instructor in a little daysailer."
But, in 2016, it was time for Souders to be fully in charge of his 18-ton motorsailer with decidedly unfamiliar controls. One day, he fired up the 35-year-old Perkins 4-108 diesel, eased the Morse controls into reverse, and nothing happened. He gave her a bit of throttle. Still nothing.
"The south wind pushed her toward the dock all the same," he writes in a journal entry. "I finally got a bit of movement… trying to steer, in reverse, across the wind, in a full-keel sailboat is an act of futility, at least for the novice, and I managed to swing the stern out and drive the bow into the dock, hitting the pulpit once, twice, against the pilings on the way out. Ocean View limped away like an embarrassed dog."
During his little outing in Shelburne Harbour, Souders said he was ready to hand over the keys to someone. As no one was on hand, however, he decided he might as well put the sails up and turn the engine off.
"Slowly, gracefully moving across the water… that was magic," he writes. "I was enchanted."
In his journal, he noted that Ocean View likely didn't exceed 2 knots through the water, and tacking through the harbor left a GPS track like a jagged scar. But he was "as happy as I've ever been on a boat."
Souders returned to Nova Scotia in March 2017, still winter in the Maritimes. During his four-week stay, he worked 14 hours a day on the boat, prepping her for the summer's big adventure.

Paul Souders/Worldfoto photo