A fresh take on an around-the-world saga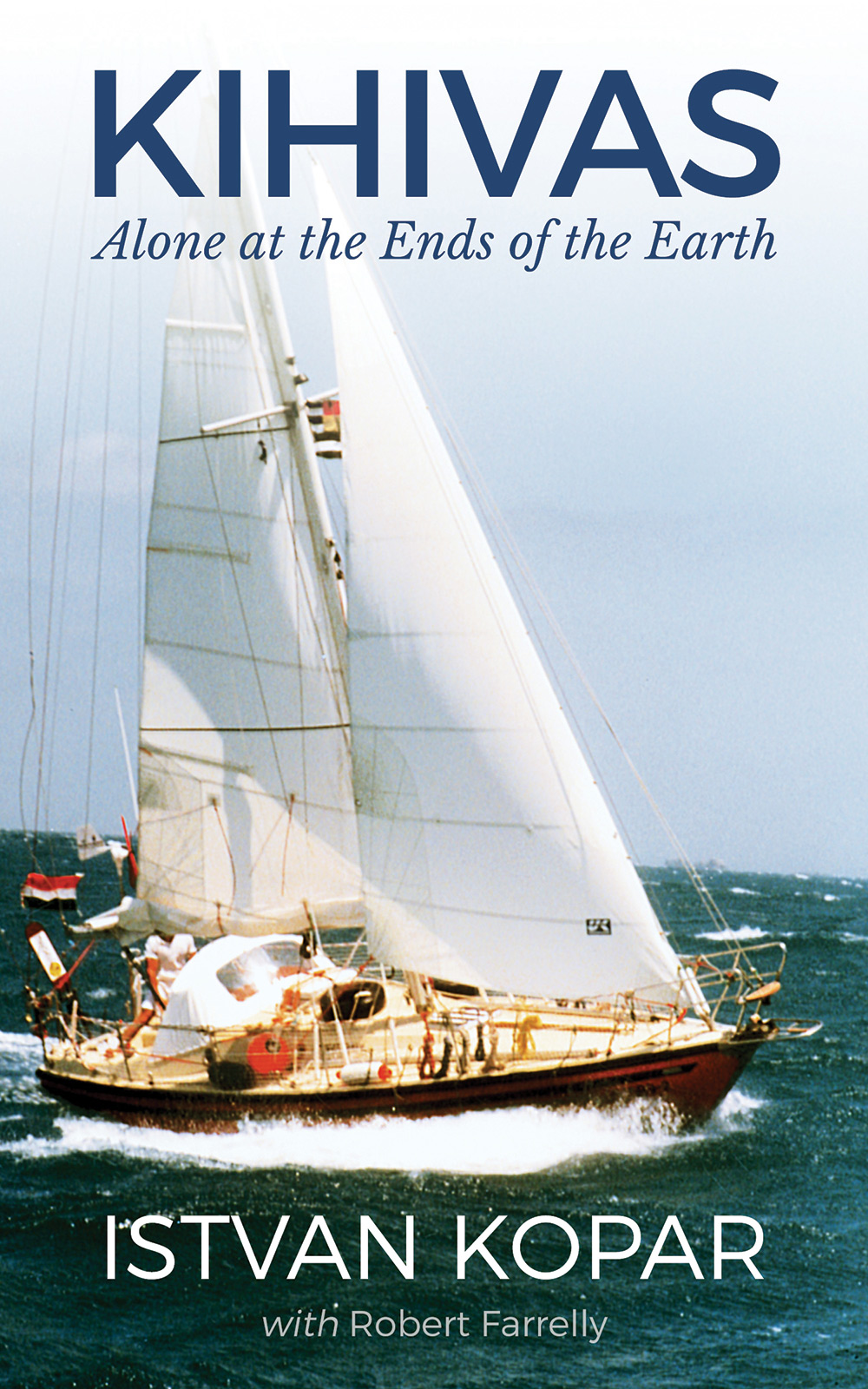 Istvan Kopar's story of his 1990 solo circumnavigation is a mesmerizing tale. The overall plot line may be similar to other sailing adventures, but what makes this a remarkable read is the voice. This Hungarian-born sailor has a fresh perspective which results in fascinating, tangible details coming across the page.
Part ship's log, part personal reflection and part adventure story, Kihivas keeps readers' interest. It should resonate with any sailor, and prove to be a page-turner for most literary types. Kopar himself is well-read and literary references pepper the text.
"I felt that I had to guard the order and standards that tie me to civilization. I had to remain vigilant not to sink to primitive levels. To achieve this I needed to maintain a strict discipline. When I could do it, I shaved. I rigorously exercised. It improved my physical and mental condition. I ate from a plate rather than straight from the pot, though it was sometimes impossible because of the wave action. I listened often to the BBC broadcasts to try to get an idea of what was happening, no matter how far away it was. This was the way I guarded the fire on Salammbo."
Re-reading passages for the sheer beauty of the words and the momentary transport to the deck of Salammbo should be expected. The voice at times is quirky and interspersed with colloquialisms, yet rarely distracts from the tale. Copious footnotes explain Hungarian and nautical terms appropriately without becoming tedious.
Kopar's resume includes a dozen years working for a Hungarian shipping company, operating a charter company as well as teaching sailing. His sailing history is impressive and extensive but the manner in which he relates that experience is what sets this book apart from so many like it.
Readers get a true sense of what goes into the hours between log notations, from engine repair, rainwater gathering or personal hygiene- nothing is off limits for Kopar. His voice is also filled with humor in his visual descriptions of life onboard. "In the evening I develop new yoga exercises to try to bathe myself in the sink … Holidays were marked by events such as changing my underwear."
The ever-changing environment comes alive in his words as well. With actual log entries supporting his more adjective-laden prose, the ocean becomes a character with a leading role, and one that Kopar respects. "I was a maniac in how much I cared about protecting the environment … I was convinced that if I protected the ocean, it would protect me too."
Encounters with marine life are entertainingly addressed, even when the possibility of danger exists. "The sight of most sea creatures is weak, and the investigation of a romantic possibility may occur. This was in my thoughts when I tolled the bell to show that Salammbo was spoken for."
Kopar has been selected to compete in the 2018 Golden Globe Race. This one-of-a-kind solo, nonstop race will restrict sailors to the technology and equipment available to Sir Robin Knox-Johnston when he became the first nonstop solo circumnavigator in 1968. Let's hope that this next adventure results in more shared stories.