In October 2015, the Nathanael Herreshoff-designed New York 40 Marilee was brought to the custom boatyard French and Webb in Belfast, Maine, for what was supposed to be a minor rebuild. It was discovered that a major restoration was required.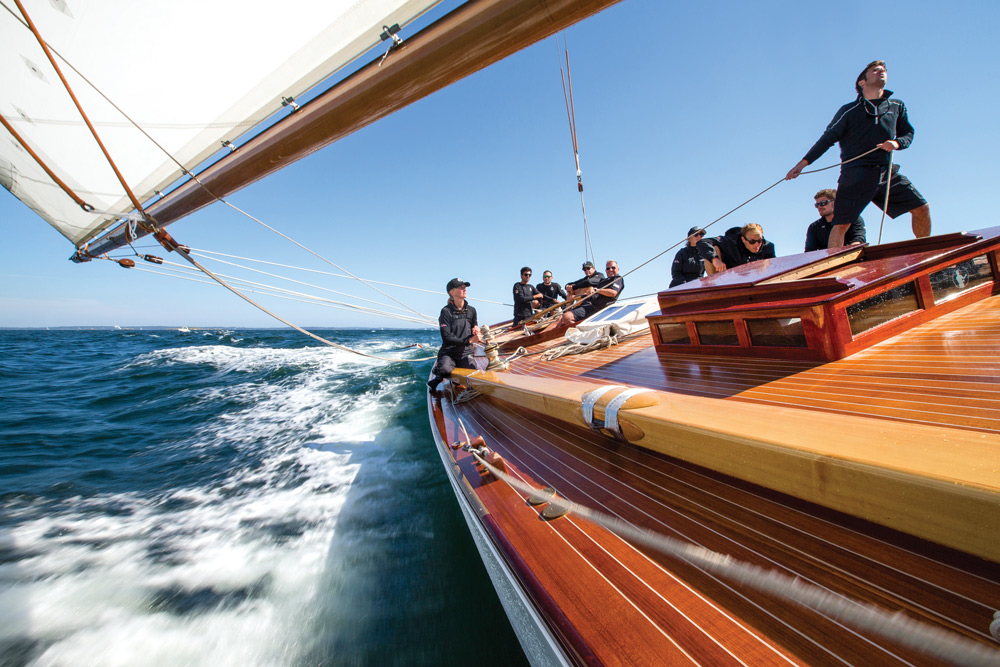 Alison Langley
The ensuing two-year restoration was a collaborative effort of artisans, engineers, curators and crew, making it more than a typical restoration of a wooden classic. Modern innovations and engineering were combined with meticulous and artistic craftsmanship, including the original Herreshoff Manufacturing Company's building plans, documents and images archived at MIT's Hart Nautical Collections and the Herreshoff Marine Museum.
SAILING Contributing Photographer Alison Langley was there to record the entire process, and her 40-minute documentary premiered June 2 at the International Yacht Restoration School, in Newport, Rhode Island. Visit www.langleyphoto.com for more information and to view the film, visit https://youtu.be/oqaSWjtF8PI.