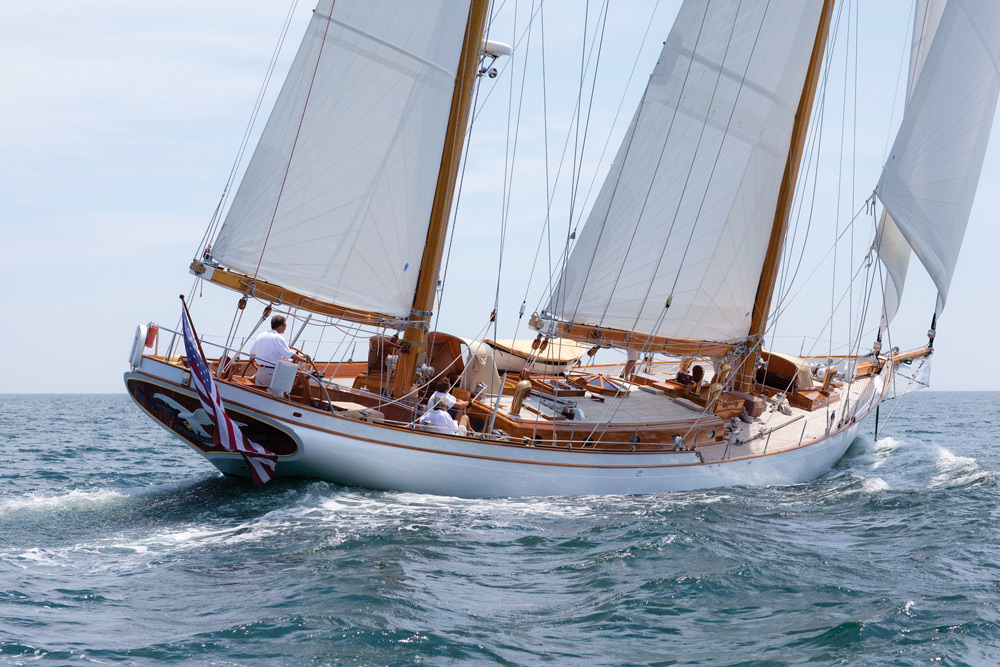 What do you do when you no longer have your Volvo 70 Il Mostro to race the Mackinac races on? If you're Peter Thorton, you buy a 105-foot classic ketch and bring it to the Great Lakes.
Built in 1978 in Rockland, Maine, the clipper-bowed Bruce King-designed Whitehawk was patterned after the famous 1936 Herreshoff-designed racing yacht Ticonderoga and is one of the largest cold-molded wooden boats.
Whitehawk made her way from her home port of Newport, Rhode Island, where she was a popular participant in the East Coast classic regattas.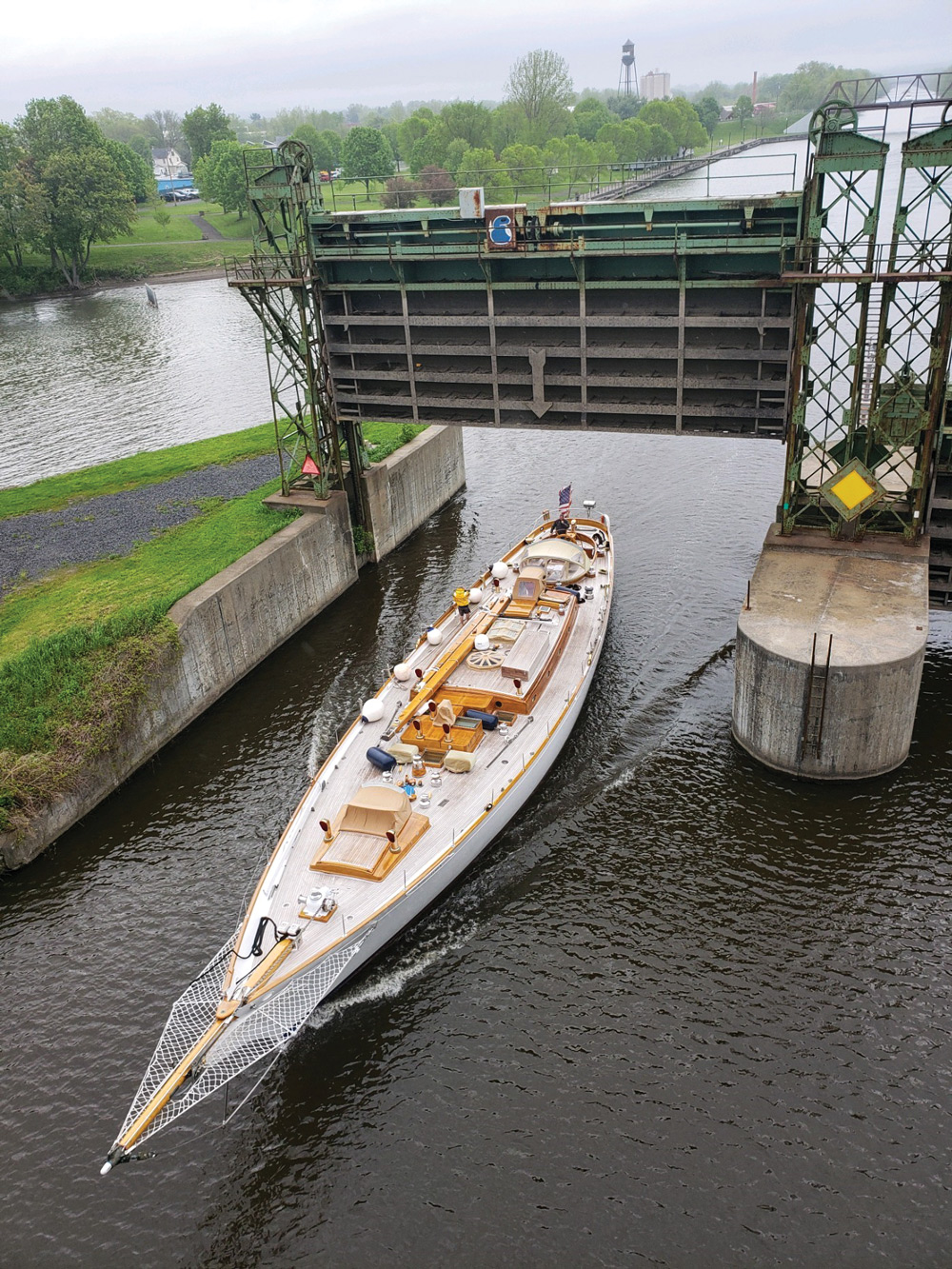 "A yacht like Whitehawk has never been on the Great Lakes," said Thornton, a Key Largo, Florida resident who has homes in Bay Harbor and Detroit, Michigan. "My desire is to show her off in Chicago and Detroit for the Mackinac Races. She is a magnificent machine that should be viewed by as many people as possible."
Thornton set the Bayview Mackinac Race record in 2017 with his Volvo 70 Il Mostro, which he recently donated to the U.S. Merchant Marine Academy Sailing Foundation.
Thornton, in his late 70s, has long competed in the Mac races with boats such as his Santa Cruz 70 Holua. He said he decided last year to wind down his racing career with a kinder, gentler experience aboard Whitehawk. The boat will be quite a change from the carbon fiber Il Mostro with her three oversized staterooms and traditional features, including a 10-sided Mandala skylight, a fireplace and a head with a teak bathtub.
Whitehawk left Newport on her own bottom, and after reaching the Erie Canal, met a truck delivering her rig to Oswego, New York. After her masts were to be stepped, she was to head to Lake Ontario and up the Detroit River through Lake Huron to Chicago for the Chicago-Mackinac Race and then back to Port Huron for the Bell's Beer Bayview Mackinac Race in July.
"Going from a complete carbon racing machine like Il Mostro to a wooden cruising yacht like Whitehawk will be quite a transition," Thornton said. "We'll be mixed in with boats like the TP52s, and they'll be running away from us, but that's okay."
To follow the action for the Chicago Yacht Club Race to Mackinac that begins July 13, visit www.cycracetomackinac.com. The Bell's Beer Bayview Mackinac Race, www.bycmack.com, begins July 20.