Sailing inside the bubble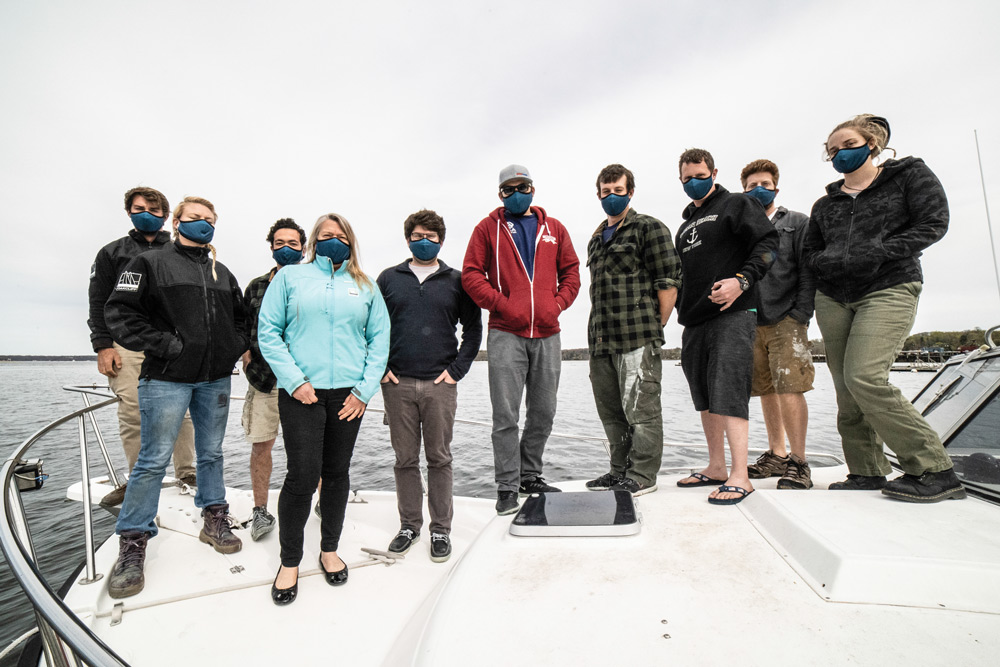 In early March, when news of the coronavirus pandemic became increasingly alarming, Dawn Riley didn't waste any time deciding when to close the door to the public at Oakcliff Sailing School.
"I heard a press conference and thought, 'We have to shut it down now, and get into a bubble quickly so we can continue operations,'" said Riley, who has been executive director of Oakcliff for 10 years, growing it into a high-level school that teaches match racing and offshore sailing and sends many of its graduates to premier races such as the Ocean Race and America's Cup.
"We went into a hard lock down and everyone moved into the bunkhouse, no outside socializing, all eating together with only one person shopping every two weeks," she said.
It was easy for Riley's staff of 11 to self-isolate together as most are young single adults, many of whom were already living at the school located in Oyster Bay on New York's Long Island. The staff continued to prep boats and equipment even as the organization was canceling early regattas and programs and closing its doors to the public. Going forward, Riley said they will operate under what she calls a "quaranteam" system.
"We are planning on holding our summer Acorn and Sapling programs, but kids will have to have come into our bubble from a two-week quarantine before being driven to the school, no public transportation," Riley said. "We are rewriting the sailing instructions to some events, and may have to hold races where there is no interaction between teams, which will have to stay in their own bubble."
The staff was getting out on the water for training sails in late April, but with events such as the Newport Bermuda Race cancelled, Riley is looking for other opportunities for offshore sailing. Riley said she hopes to have programs up and running later this month, but admits that much is unknown.
"We went into it early and aggressively," Riley said. "And we plan to reemerge safely and slowly."
Visit www.oakcliffsailing.org for more information.