New Zealand's America's Cup success is rooted in a rich maritime tradition still celebrated today
Today, the Colorado-sized island nation has a population of 5 million, of which 25% are of Maori or Polynesian descent. Maori influence is everywhere, from art to athletics to language. Greetings are multi-cultural ("Kia ora" is the traditional Maori greeting). And most signage in the America's Cup Village was bilingual as well. Race relations aren't perfect, but there is a sense of unity that binds the island nation's inhabitants.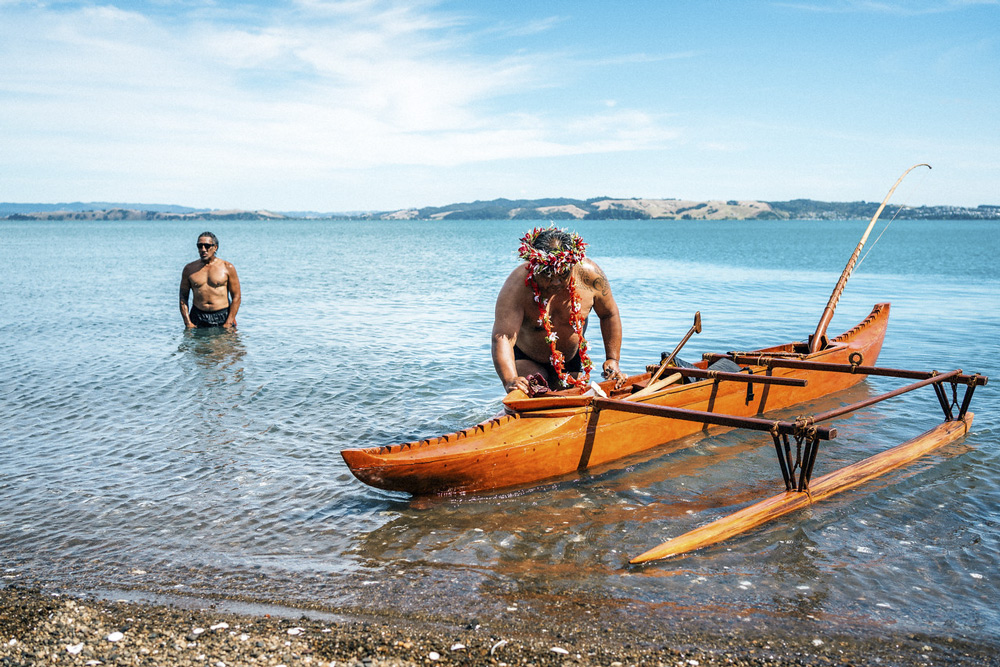 "We are a nation of voyagers, and it's an important part of our history," Taylor said. "My colleagues and I are doing all we can to introduce the concept of science, technology, engineering and math into our school curriculum. Science is what brought our ancestors here in the first place. They didn't just bump into this island.
"Our ancestors employed a number of high-tech tools to navigate here," he said. "Learning about these tools can be the pathway to the future for the next generation of New Zealand sailors."
Taylor created the multimillion-dollar project that is used in classrooms across the country.
"My hope is to inspire Maori and Pasifika kids to build a pathway to the future using the modern-day equivalents of the science and skills that brought their ancestors here."
That rich maritime heritage carried over into the country's America's Cup effort, with more than 100,000 hours of design and construction going into the development and testing of its foiling 75-foot monohull Te Rehutai, the boat's Maori name. Maori spokesman Taiha Hawke said the team was presented with a number of alternative names.
"They selected Te Rehutai, which means "where the ocean invigorates and energizes our strength" as the best name for the boat," Hawke said.
The boat's graphics are also a homage to the Maori god of the sea.
"Innovation is in our DNA. Just like our predecessors, we started out trying to do something no one else had done before by creating a boat that barely touches the water and flies over the surface like an airplane," said 25-year-old Team New Zealand designer Elise Beavis.
New Zealand helmsman and skipper Peter Burling has a unique perspective on the importance of his country's
seafaring heritage.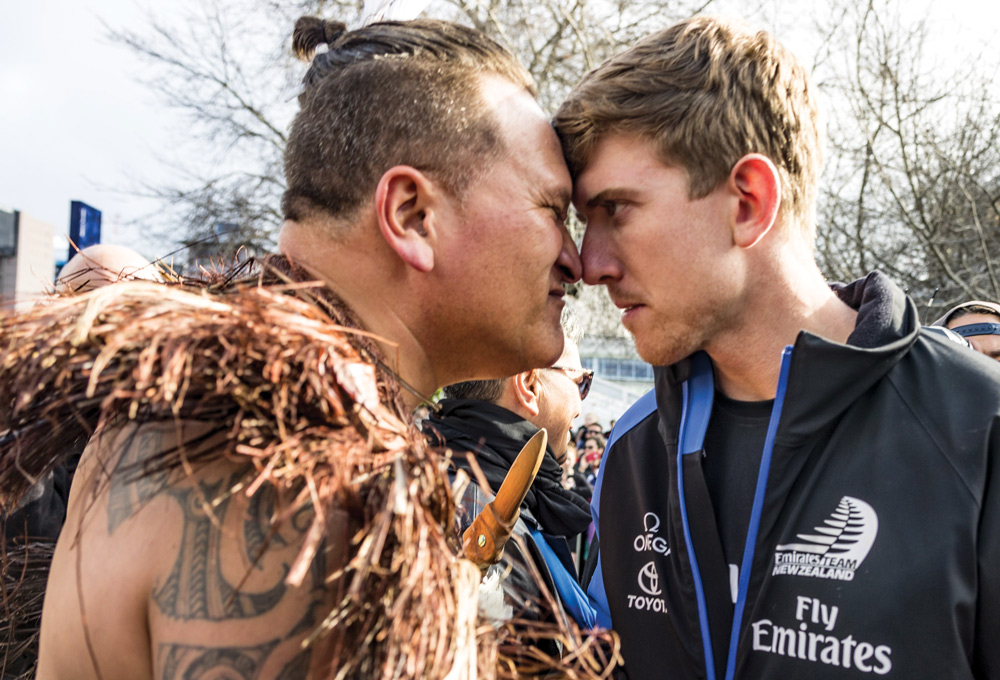 ETNZ photo
"As a kid growing up, I maybe didn't have a complete understanding of New Zealand's maritime heritage. Now, I have a great appreciation for the skills these early voyagers possessed to allow them to sail thousands of miles guided by the stars, sealift and traditional wayfaring knowledge, what they did was incredible and it's part of all of our identities," he said.
The country of New Zealand invested more than $150 million in the America's Cup, and Prime Minister Jacinda Ardern vowed to "make the America's Cup the people's cup."
The Maori word mana sums up the country's pride in its maritime heritage. The word has many interpretations but in this context it can be translated as "One people working together for a common goal."
Waka skipper India Tabellini sailed a replica voyaging waka from Tahiti to New Zealand in 2018.
"We are all connected. We are one nation. The waka in our culture provides a bridge to the past and stepping stones to the future," she said. "One waka. One country. One world."