This pocket cruiser and popular club racer is built for speed and comfort
Opinions vary widely when talk turns to the Tanzer 26, the Canadian-built masthead sloop that was popular in 1970s and 1980s. Some sailors contend the recreational sailboat offers just about everything you might want in a small package—simple rigging, rugged construction, ample room below deck, cruising capability and, surprisingly, speed. Detractors say the boat lacks style and is more akin to a plastic bleach bottle with an unpleasing squatty profile.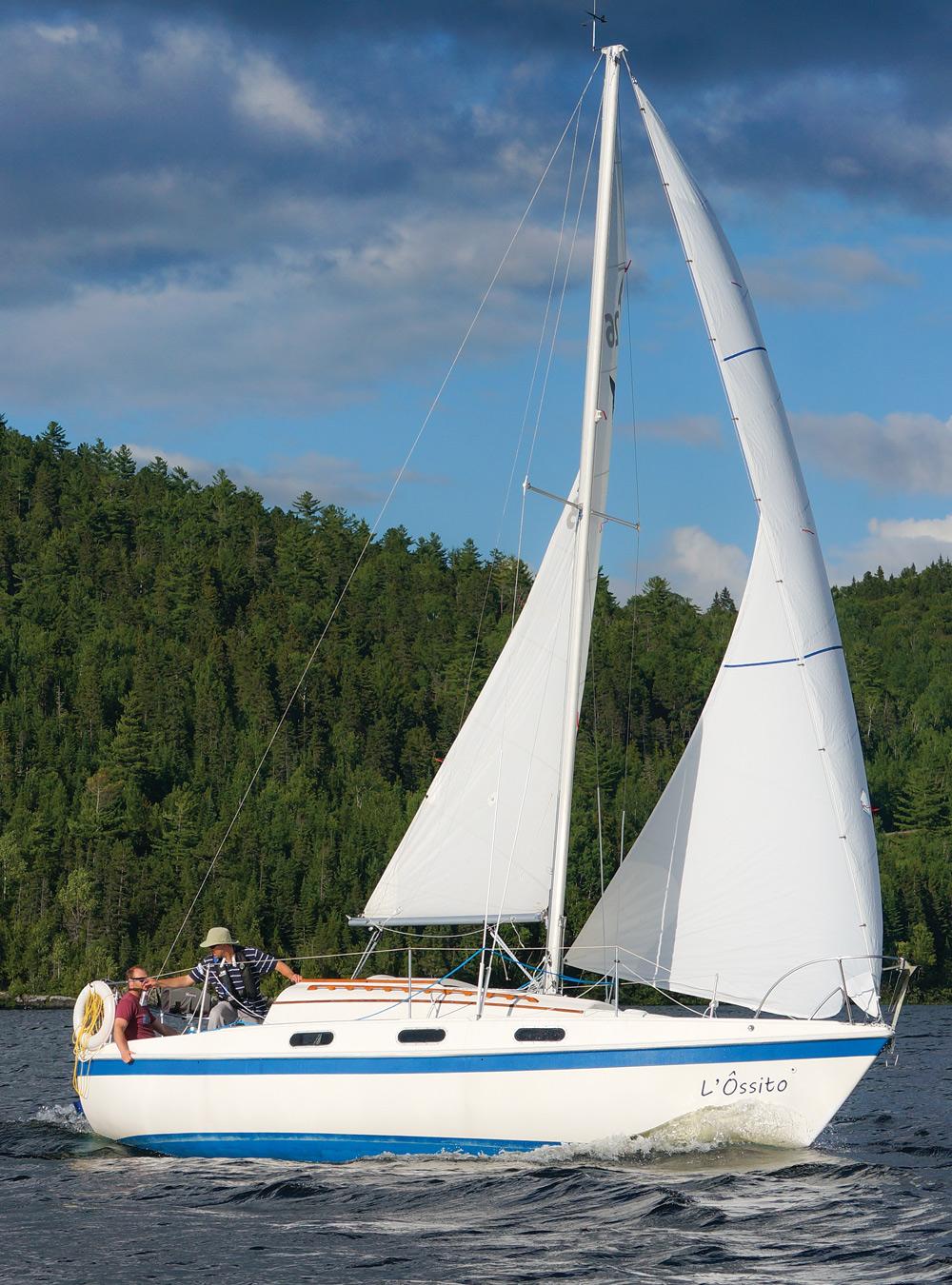 Designed by Johann Tanzer, the boat enjoyed a 10-year production run starting in 1975 at the Tanzer Industries Vaudreuil plant in Dorion, Quebec. With 960 T26s built, the company went out of production in May 1986 when Tanzer Industries filed for bankruptcy.
During those two decades, the company also built 2,270 Tanzer 22s, its most successful model, which emerged as a popular club racer. Tanzer first found success in 1958 with its Flying Scot and over the years the company churned out approximately 8,000 boats in several lengths, up to 34 feet.
According to T26 owners, the boat offers qualities that will appeal to cruising families as well as racing skippers. As the Tanzer 26 website puts it, "She provides both speed and responsiveness that is quite unusual for a production boat. But she is not just a fast sailboat that wins races. Her expansive and comfortable interior as well as forgiving nature make her a safe and easily handled cruising boat for the family."
First impressions
When discussing the merits of form versus function, the Tanzer 26 could easily be lumped in with the latter. Not the prettiest girl at the dance, the compact pocket cruiser nonetheless has many admirers. It's a boat absent of traditional sheer, graceful overhangs, or even the openness of a race boat. In two words, the Tanzer 26 is practical and affordable, and that's what attracts so many sailors.
Construction
Although the majority of Tanzer boats were built at the home base near Montreal, others were produced in Edenton, North Carolina, and Arlington, Washington, during the height of the company's success.
The T26 hull is constructed as a single unit in hand-laid fiberglass with alternate layers of woven roving and mat. Additional layers are applied in high-stress areas. The deck, cabintop and cockpit are also constructed as a single unit, reinforced by sandwich construction to help ensure a rigid, insulated, non-flexing deck.
Latter models featured longer exterior handrails, nonskid deck, and a portal configuration with a single, long window on each side of the cabintrunk, replacing the former array of three or four portals per side.
The boat has a fiberglass hull, fin keel with a draft of 3 feet, 10 inches and transom-hung rudder. Tanzer offered a shoal-draft model as a factory option with a keel draft of 2 feet, 8 inches.