The ups and downs of a transit through the Panama Canal goes smoothly with the Panama Posse
Of my many madcap boating adventures around the world, transiting the Panama Canal is the one that always elicits the most oohs and aahs. It's been declared "the epitome of man's mastery over nature," and "a mighty symbol of a centuries old dream come true," by some, but most people just call it a bucket list item.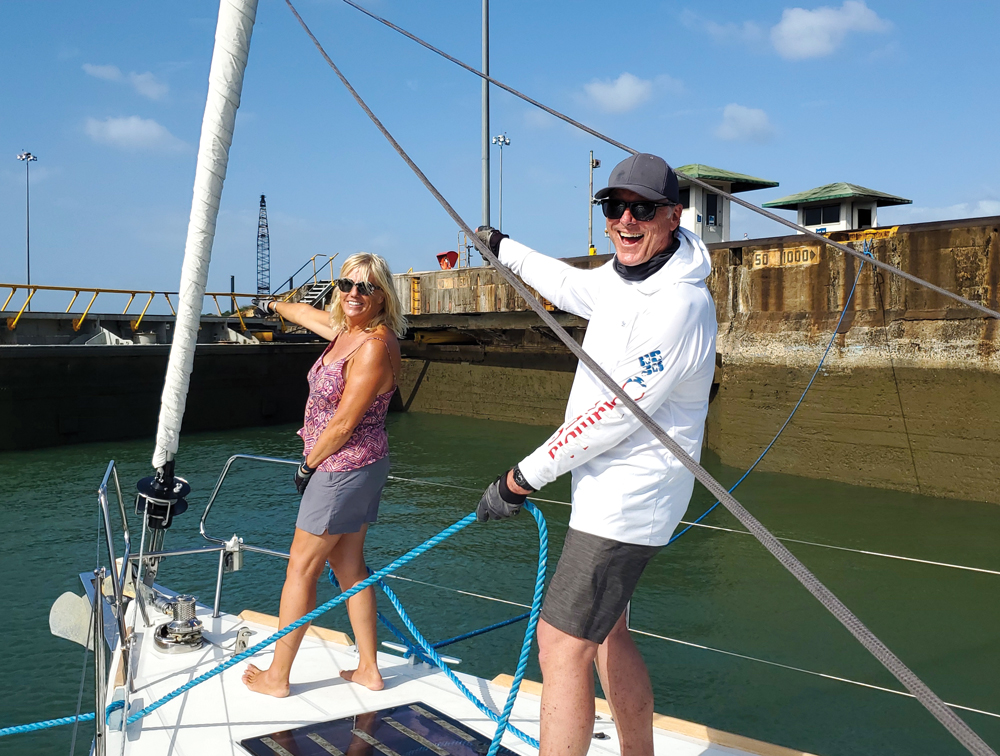 I'd checked the canal off my bucket list nearly 10 years ago, but that gave me a leg up when friends David and Sheri Normandin were looking for experienced crew for their upcoming passage. It definitely is the kind of experience you would do again and again so I jumped at the chance to revisit the Big Ditch.
The Normandins had already journeyed nearly 4,000 nautical miles at that point. Relocating from Southern California to south Florida, they took advantage of the move to enjoy an exotic cruise aboard their 55-foot Beneteau Oceanis Freedom. They'd left five months earlier, voyaging along the coast of Baja and into the Sea of Cortez, following the coast of Mexico all the way south past Guatemala, El Salvador, Nicaragua and Costa Rica, ending up in Panama City in March.
Which is how my husband Barry and friends Karen Card and Steve Sandborg found ourselves at 3:30 a.m. on a dark, steamy morning, leaving the dock at Panama City's Marina Flamenco for our long day's adventure.
It had taken a monumental effort for Freedom to get to this point. Not only the physical voyage, but a mountain of planning, forecasting, scheduling and re-scheduling along the way. Where others plot for years for a trip like this, it was June when Sheri and David fixed their sights on sailing Freedom home just four months from decision to dock-out. During that time, Sheri would masterfully handle paperwork, schedule the layovers, crews and marinas, to facilitate David's hops off and on for business commitments. Her spreadsheet was impressive.
To help get organized, Sheri had signed up for the Panama Posse, which is more of a network than a rally, "focusing on facts not opinions," explained ringleader Dietmar Petutschnig, who met up with us in Panama City before our departure. The group's benefits include practical fact sheets, checklists and online chat rooms for members who are wayfaring every which way and uses the power of numbers to establish discounts and influence along the way.
"Joining the Panama Posse was the best decision we made for planning and executing the trip," Sheri said. "The resources, real time updates and fellow cruisers we met along the way made the adventure so much more fun. Overall our timing and plan came together and allowed us to stay on track throughout the passage, which is crazy when you think through weather, mechanical and other challenges that could have delayed us. We were very fortunate."