A stress-free charter in one of the world's most exotic locations was just the ticket for this happy group
By this time, the wind had eased, and being our last night aboard, we enthusiastically paddled and swam into the night, before a barbecue dinner and impromptu talent show aboard. That didn't stop us from diving in once more, the next morning before departing in time for the short trip back to the base.
Susan Colby photo
The week had sped by, but we were victorious, having experienced mountains and maraes, swimming with sharks and rays, indulging in delicious meals and froufrou drinks. We'd even swung our hips to a lilting ukulele beneath swaying palms. We had embraced Tahiti, and she embraced us back. The warmth of the hospitality and splendor of the islands turned our weeklong escapade into an appetizer, for another Tahitian feast to come.
---
If you go
Fly into Tahiti's capital Papeete and take a puddle-jumper to Raiatea, where the bareboat charter bases are located. Although French and Tahitian are the official languages, many residents speak English. Learning some local greetings and terms can enrich your stay. The local currency is the French Pacific Franc, or XPF. There's a post office at the airport, where you can pick up stamps and mail your postcards on your way out. You'll find everything you need at the grocery stores, including well-stocked wine and liquor shelves. After all, it is French Polynesia.
Under sail
Navigating among the reefs is tricky, so memorize the cardinal markers that clearly indicate whether you pass north, south, east or west of the marker. Make your passages midday when the coral and shoals are most visible.
Bora Bora is 18 nautical miles to the northeast of Raiatea and Taha'a, while Huahine is 26 nautical to the southeast. One week isn't enough to squeeze it all in, so plan for a 10- to 14-day charter if you want to explore all four islands.
Huahine is actually a pair of gardenlike isles, connected by a bridge. The most casual and friendly of the bunch (if that's even possible), this laid back island has only 6,300 residents, with restaurants and hotels, but not the name brand resorts you'll find on Bora Bora.
The main town of Fare (Fah-ray) has a grocery store, gift shops and eateries. Venture a little farther to the Distillerie Huahine Passion to sample the fruit rums. Take an island tour to see the sacred blue-eyed eels, ancient fish traps and ruins of the ancestral meeting grounds ("maraes"). Visit Melanie Dupre at Gallery Umatatea, to purchase stunning artwork.--B.C.
For information on this charter visit,The Moorings, www.moorings.com. Other charter companies in the area: Dream Yacht Charters, www.dreamyachtcharter,com; and Sunsail, www.sunsail.com.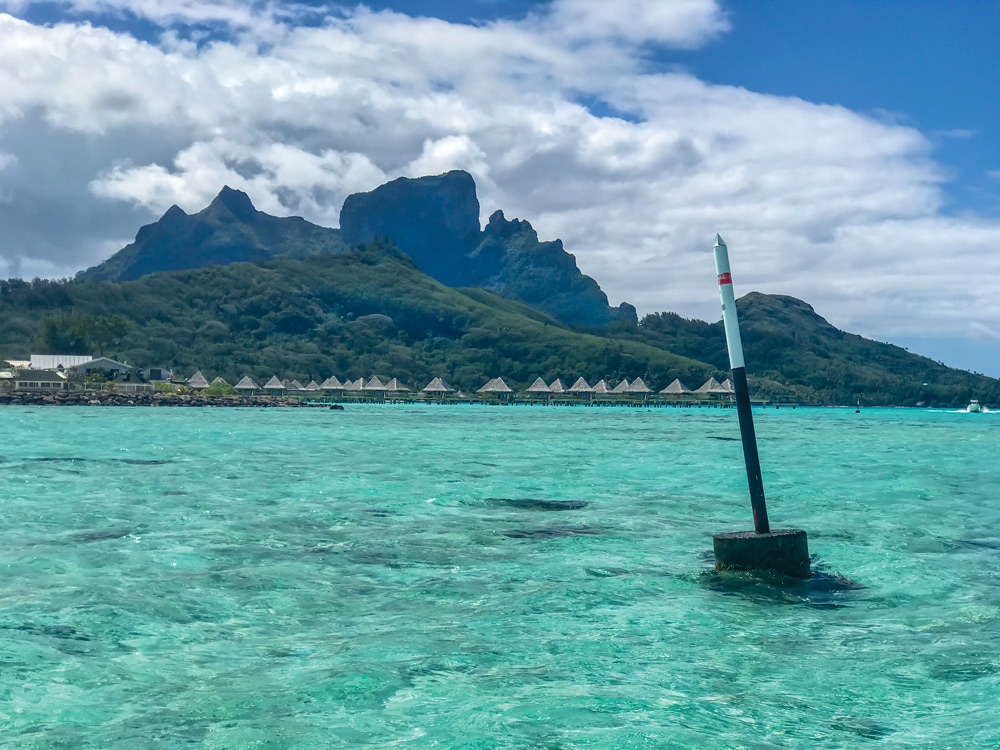 Susan Colby photo
---