Six months after hurricanes ripped through the Caribbean, the annual regattas picked up the pieces and carried on
What a thrill it brought, pressing my face against a hazy plexiglass airplane window, and seeing whitecaps scattered on the sea from 29,000 feet. Following last year's tragic season of storms in the Caribbean, I was flying to the British Virgin Islands for the Spring Regatta, which has been bringing sailors to Tortola and the surrounding islands since 1972. As the flight descended through the tropical sky, I began to see the telling signs of destruction. Hundreds of homes were without roofs and scores of boats were askew and aground. But this isn't a story about destruction. It's a story about revival, and how sailors are helping bring that about.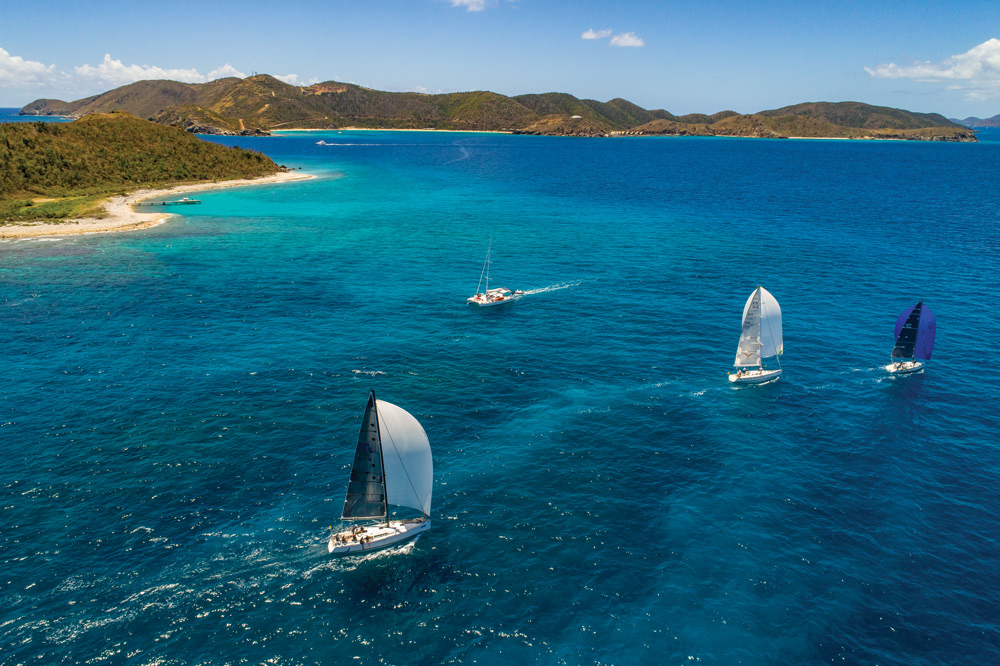 Alastair Abrehart photo
"I remember thinking when the hurricane hit last September that we probably won't be in the Caribbean next year," said Dick Neville, BVI Spring Regatta principal race officer. But almost immediately after the hurricane, race organizers put out the word that the regatta would be held.
"Everyone felt if we didn't have the event, we'd lose the momentum," Neville said.
The regatta is nearing its 50th year, and it typically hosts more than 100 teams from around the globe. This year, organizers planned contingencies and performed a miraculous cleanup and renovation of the race headquarters at Nanny Cay. The complex, which had 320 boats on the hard plus 120 in the water, a hotel, homes and businesses, was severely damaged in the hurricanes.
"I thought I knew what a hurricane was until this," said Miles Sutherland Pilch, Nanny Cay general manager.
He said tree trunks flew like matchsticks and cement buckled, in ear splitting winds during Hurricane Irma in September. But by March, conditions at the marina were, "not too far from normal."
It was at the BVI Spring Regatta's grassy race village, dotted with food tents and pop-ups, where I found Neville. The miraculous rebound had surprised everyone, he admitted.
"Considering everything, it's a pretty impressive turnout," he said of the 68 entries. "People around the world realize the best conditions for sailing are right here."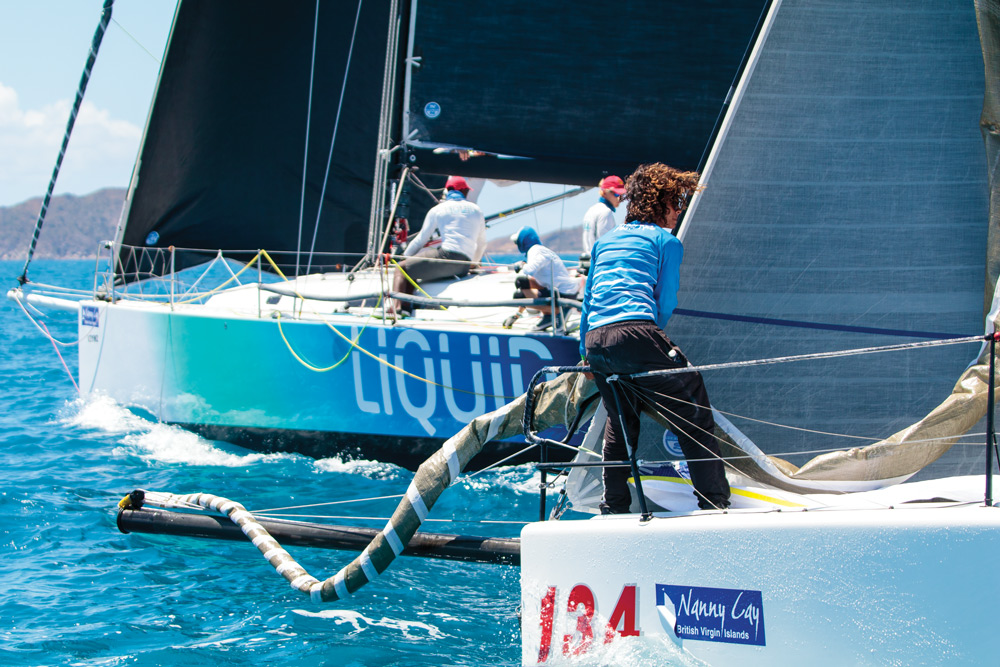 Alastair Abrehart photo
As we talked, several teams came up to ask rather basic questions such as "How do we know it's our start?" and "How do we know what our class is?" Neville patiently answered all queries. The regatta fleet traditionally has been made up of charter boats and a smattering of novice sailors, alongside sportboats and high-performance multihulls. It's part of the charm of the event where everyone is welcome.
"Forty to 50 percent of the people on our team have never been on a sailboat before," said Jim Proctor, the ringleader of a trio of bareboats crewed by members of Alabama's Birmingham Sailing Club, plus other friends from across the U.S. "Half the crew don't know the jib from the main, they don't have a clue. We have multiple boats, with at least two experienced sailors on each boat to teach the newbies."