Sailing to romance island
Catalina Island is a short hop from Southern California, making it the perfect destination for a weekend getaway
We were barely 20 minutes out of the harbor when the engine conked out. It was early in the day and the whisper of wind meant a motorsail to Santa Catalina Island was unavoidable, but the Yanmar would have none of it. We limped back to the dock, tied up and began the forensics.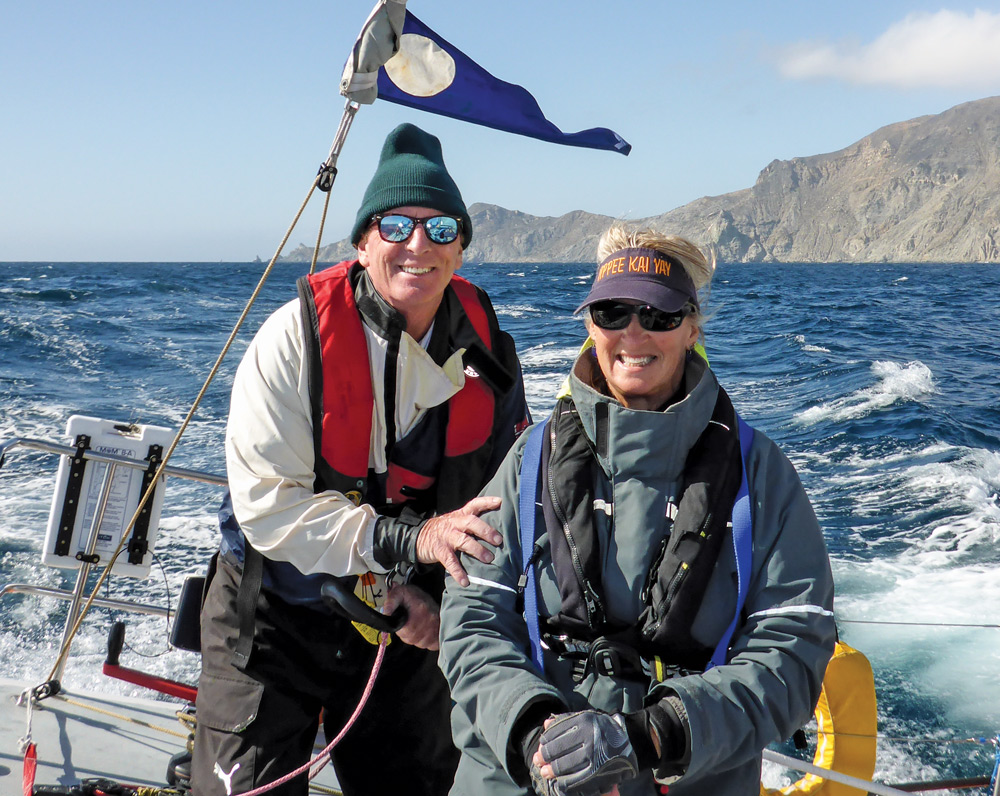 Wedged in the entrails of the engine compartment, I wielded the flashlight while my husband attacked the engine. We examined this and that, until we diagnosed and repaired a clogged diesel intake. All the while, I marveled at how my sweetheart didn't cuss or throw things. He reveled in my steady flashlight-wielding abilities and how I didn't abandon him in the dark stinky bowels of the boat. Proving that, even if things don't go exactly as planned, a sail a deux' can prove a bonding experience.
Problem solved, we set off again; now with a breeze and a recharged admiration for each other.
Our destination was Catalina Island, a favorite haven for Southern Californians but familiar to folks worldwide thanks to a 1958 music hit that croons, 'Twenty-six miles across the sea, Santa Catalina is a-waitin' for me; Santa Catalina, the island of romance …'
A leisurely 37 nautical miles from our home port of Dana Point, California, the sail to Catalina was aboard our Antrim Class 40 Yippee Kai Yay. Designed for offshore racing, she rates durability and speed over comfort. She's hardly the Love Boat, but we have modest amenities and all the necessities: a Forespar burner to boil water, a small fridge; a head, positioned immodestly forward of the mast, with a holding tank the size of a thimble.
It was exactly for this reason that we headed ashore at our first destination. Avalon Harbor, on Catalina's east end, is a strict no-discharge zone. Upon arrival you're assigned a mooring and a dye tablet is placed in your head. If you pump overboard the water and your hull turn a telltale lime green. If found guilty, you're fined and expelled.
Cupped in a steep hillside, the tiny city of Avalon occupies one square mile of just 10 square miles of developed land on the island. The other 65-or-so square miles remain uninhabited and wild; strewn with hiking trails and about 120 bison. While the city is small in stature, it's large in history. A century ago William Wrigley Jr. of the Wrigley chewing gum family fell in love with the island and essentially purchased it. He bought the golf course and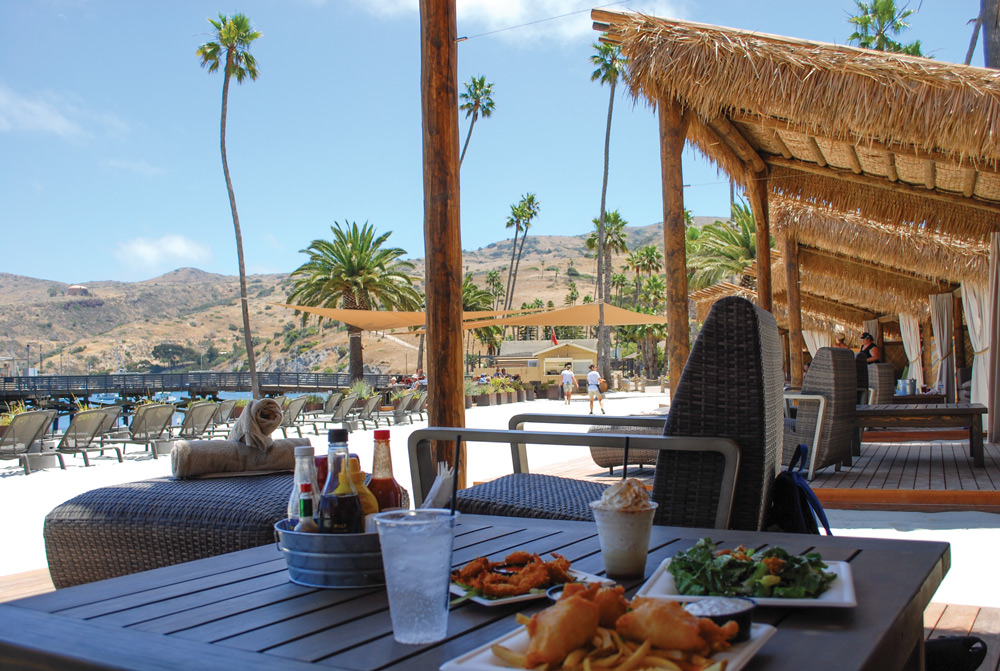 opened a spring training camp for his Chicago Cubs; building a baseball field comparable to Wrigley Field's dimensions, where the Cubs trained for 30 years. In 1972 the Wrigley family established the Catalina Island Conservancy to protect the island. While a small percentage of the island is still held by Wrigley's heirs in the form of the Catalina Island Company, the Conservancy owns the majority of the island.
That doesn't mean there hasn't been progress, which we realized strolling to Descanso Beach with a whizzing sound of a zipline overhead. The Catalina Island Company has kept abreast of the times, introducing properties and activities on land, sea and air. From the 300-foot-high zipline course, to Jeep safaris into the interior, to glass-bottom boat tours, there are plenty of activities to make Catalina a four-season destination.