The Great Circle Route: Connecting the dots of a sailing life
Looking back at a lifetime of sailing, Contributing Editor John Kretschmer has found himself unwittingly following in the seafaring footsteps of the sailors closest to him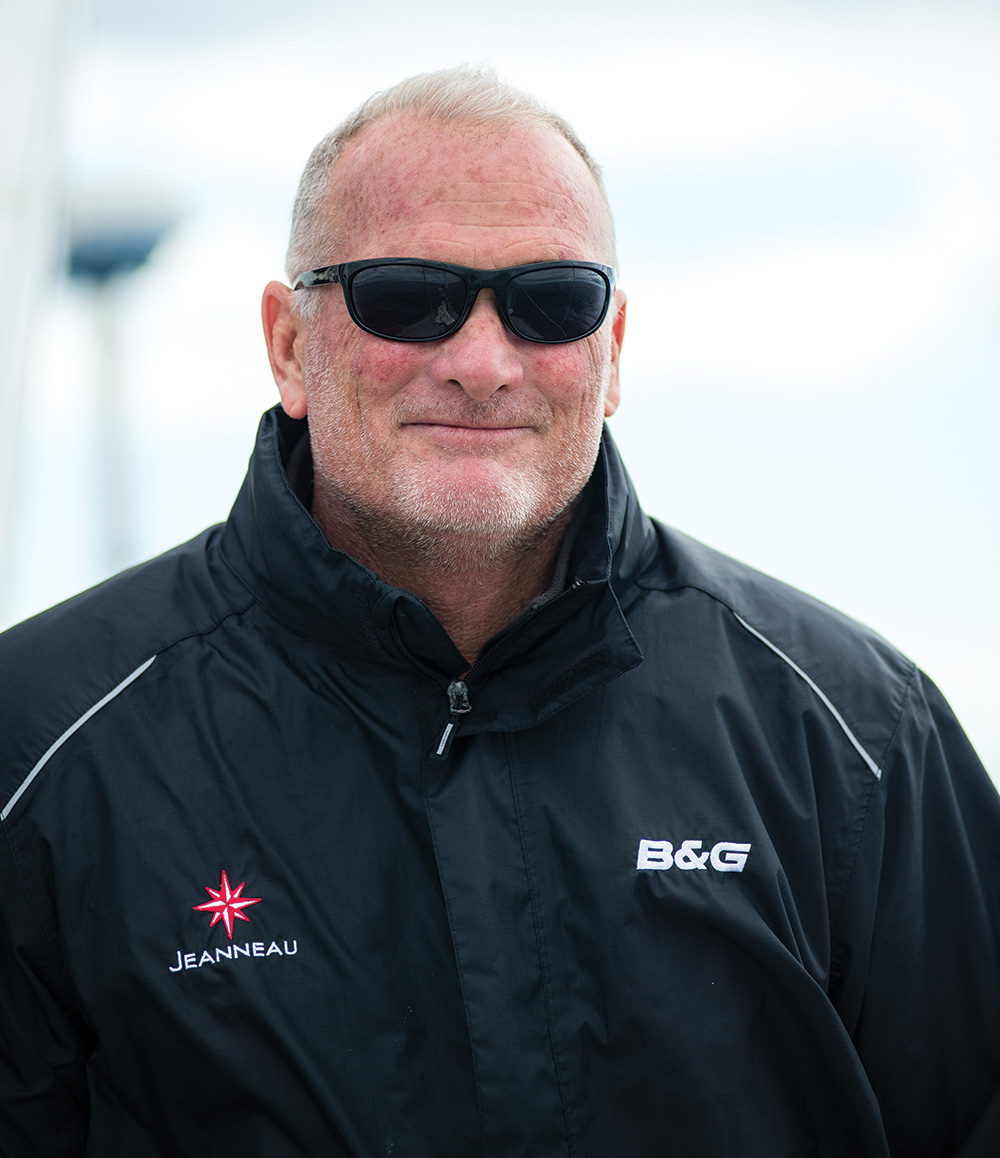 You can't escape history when sailing in the Mediterranean, not even your own. We were off the Lycian coast of Turkey. My wife Tadji was at the helm, searching for zephyrs as Quetzal ghosted over a shimmering sea. I was below, rummaging through the nav station looking for a detailed chart for the approach to Kekova Roads. I am a luddite, I still use paper charts and I knew it was in there somewhere. Picking through my well-used Imray Mediterranean charts I couldn't find it. Then I stumbled upon a few neatly folded old Turkish charts. In the upper left-hand corner I saw my mother's unmistakable script, "KAS – CAVUS BURNU – TURKEY." She always wrote in caps. I had forgotten that I had tossed some charts from her around-the-world voyage aboard before my last Atlantic crossing.
Scaled at 1:100,000 it wasn't the detail I was hoping for but it didn't matter. I lost all interest in our approach. Tadji would have to use the chartplotter to con her way into the harbor as I had retreated several decades into the past. I studied Mom's penciled course line duly noted as 268 degrees true, and the position fixes scribbled in her hand and her sailing partner Tim's. I knew that they had sailed this coast many years before and I tried to reconstruct their route aboard Epoch, their 37-foot sloop. They must have left Antalya the night before as the chart showed morning fixes at 0737, 0842, and the last one, at 1029 in the outer approaches to the same anchorage for which we were heading. They had taken bearings off landmarks and furrowed headlands, a voyage from an earlier era before GPS conquered the world. The chart was printed in 1978. They were sailing in June of 1986, the third year of a near circumnavigation. Tadji and I were about to share their anchorage in July 2013. Not for the first time I realized that the world is indeed round and that I have been sailing in circles for almost four decades. I closed my eyes and pictured Epoch and Quetzal anchored together. I found more than my mother's handwriting on that old chart, I found her spirit too and I wasn't letting go easily.
I poured over the other Turkish charts I had aboard, following Epoch as she made her way up the coast, reliving her voyage as she called at Marmaris, Bodrum and a host of Greek islands before deciding to winter over in Kusadasi, Turkey. Epoch was an unorthodox cruising boat back then, a Jeanneau Gin Fizz with a flat bottom, jaunty fin keel and partial skeg rudder. But Mom and Tim loved her and she never let them down as they rode the prevailing winds across the Pacific and Indian oceans. I could see her clearly as I continued to time travel; an Aires self-steering vane on the stern, a full dodger and bimini top, and an interior crammed with mementos from their travels, including a globe suspended by fishing line with a tape line showing their route. Sadly their voyage would end the next year when Tim died suddenly from a stealthy brain aneurysm.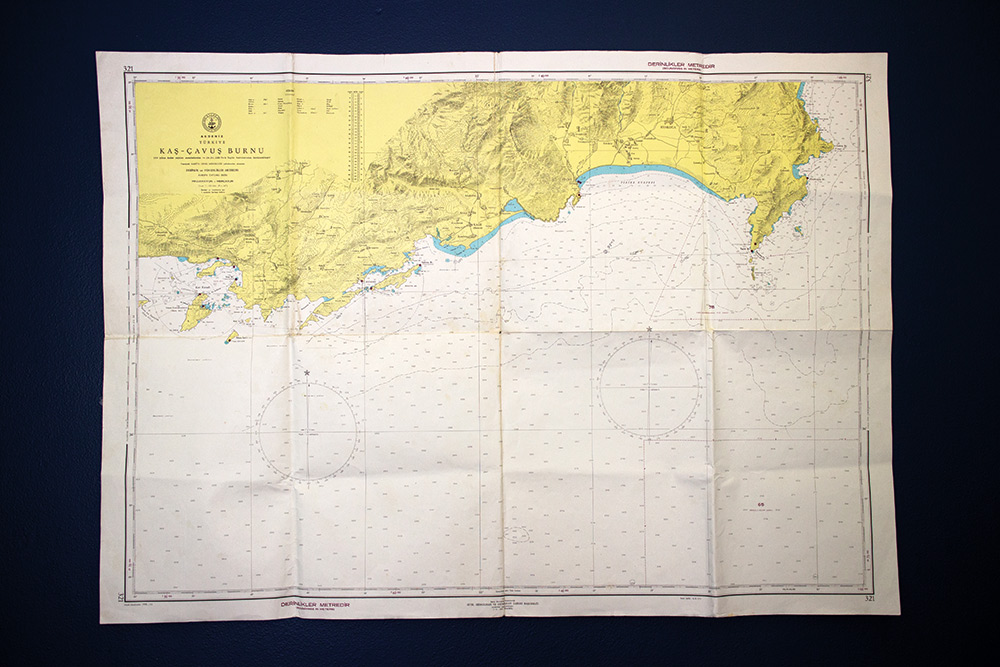 In 1986 I was making my living as a delivery skipper and finding my way as a writer. I had written a book about our voyage around Cape Horn in a diminutive Contessa 32 named
Gigi
. And I sold my first piece, a less than scintillating treatise about local winds of the world, to
SAILING
Magazine. I was thrilled when then-editor Micca Hutchins agreed to buy it and it was published in April of 1987, the first of many pieces by this writer sandwiched between the
magazine's oversized covers. No I haven't been there for all 50
years, but for the last three decades
SAILING
has provided a wonderful
platform where I've chronicled my wanderings and watery misadventures. A homeport if you will, for an itinerant sailor and writer.
As more and more miles sluice beneath my keel I find myself connecting the dots of a peripatetic life, crossing wakes with early voyages and contrasting long ago landfalls with more recent ones. Last year Quetzal and her crew anchored off the Caribbean island of Montserrat. Once a lush paradise, the island was rocked by a series of volcanic eruptions beginning in 1995 and continuing through 2010. The former capitol of Plymouth was buried and the entire southern half of the island was covered in ash, an eerie moonscape that we explored by land and sea. What a difference from my first visit to Montserrat 32 years before.
I was a young captain delivering a spanking new Contessa 32 with her owner, Ty Techera, from England to Antigua. It was my first big job, my first Atlantic crossing, and I was nervous. It was mid-November when we finally set off and we endured a stormy christening voyage battling one gale after another as we clawed our way out of the channel and across the Bay of Biscay. We were both exhausted as the waters calmed off the coast of Portugal and we decided to call at Lisbon for a well-deserved break. As it became clear we would not make the approach in daylight, I announced that we would heave-to for the night. Ty, who was dreaming of a hot shower, a stable hotel bed and a steak dinner ashore, was not pleased. He questioned my judgment, always fair game. But then he questioned my navigation, and that was out of bounds.
"How do you know we are where you say we are?" he chided me. "Lisbon is supposed to be a big city and I don't see any lights on the horizon."
"Shut up Ty," I blurted back, "and don't question my navigation." I had met Ty at a celestial navigation class I was conducting and was proud of my sextant skills. Some things were sacred.
The next morning we made our way into Lisbon and enjoyed a couple of days of rest and recuperation. Then we set off for the new world. We called at the Canary Islands and then let the northeast trades propel us across the pond. For two weeks we sailed with just a poled-out headsail running before steady breezes, reeling off 150 miles every 24 hours. As we approached Antigua the skies turned leaden and the wind increased to near gale force. I began to fret. I searched the sky for a glimpse of the sun, star sights were out of the question. I was unsure of our position, a dark concern I kept to myself. On New Year's Eve I reckoned that we should have been right on top of Antigua but no land was in sight. All through the long night we listened for breaking surf and peered into the abyss ahead. I was beginning to worry that I had managed to miss the entire Caribbean chain when Ty spied land at first light.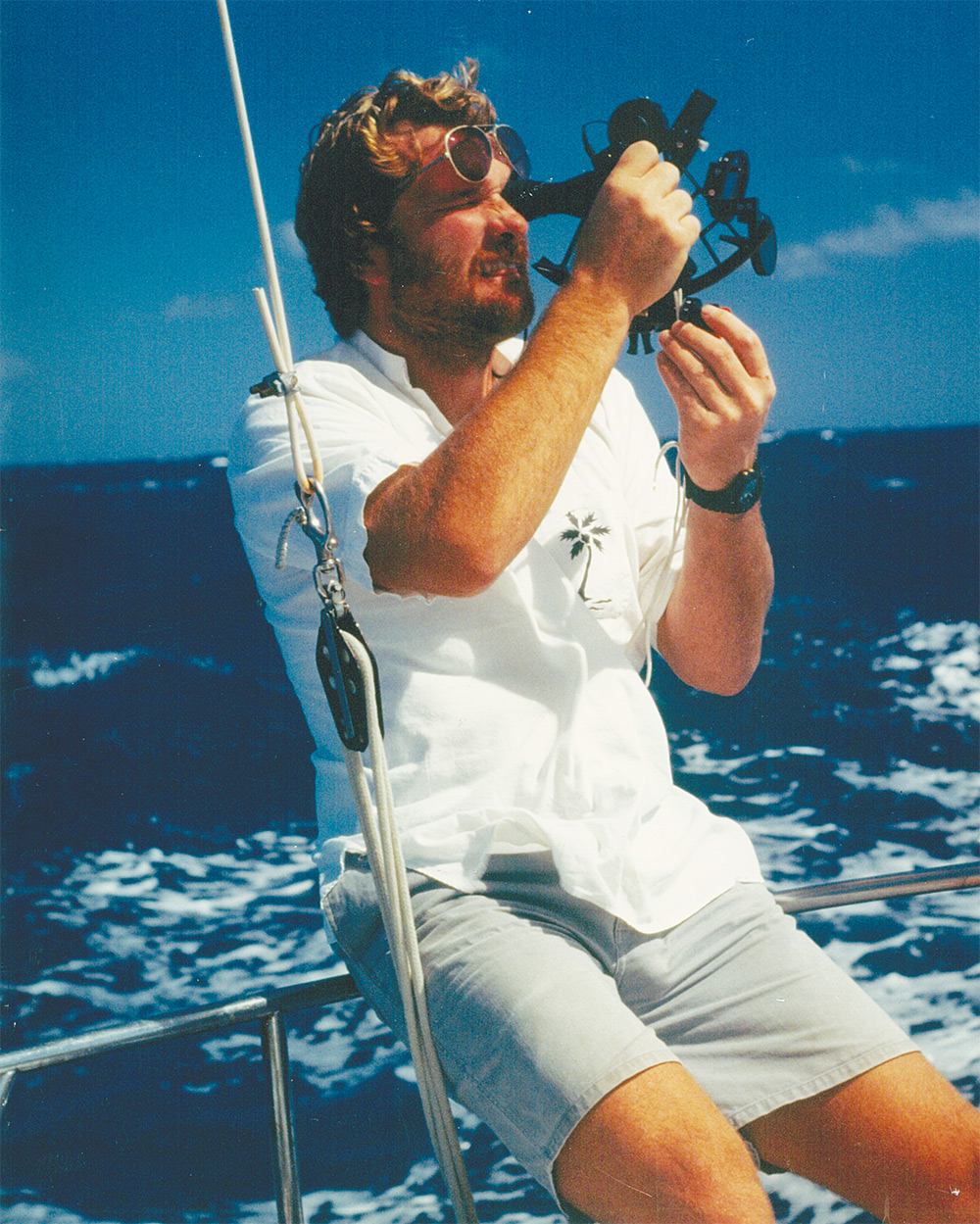 Verdant mountains were visible above the clouds, we were just a few miles offshore and were soon in the lee along the south coast. We were exultant, we felt like next of kin to old Chris Columbus. Ty prepared breakfast and I dug out the harbor chart for English Harbor and tried to pinpoint our position for landfall. But I couldn't match the island's topography with the chart. Something was wrong. Desperate, I motored toward a small fishing skiff and sheepishly cried out, "Where's English Harbor?" Just as Ty popped into the cockpit the fisherman replied in a booming voice. "English Harbor? That's Antigua man, dis is Montserrat, Antigua is 30 miles over there." Ty looked at me and with a villainous grin and asked, "Should I question your navigation?"
Gigi was the perfect boat for a kid from the suburbs masquerading as an old salt. The fact that we sailed her to the bottom of the world and back via Cape Horn still surprises me. Gigi deserves the credit, she was forgiving and capable and looking back from the perspective of a million waves later, I find myself still applying the lessons she taught me and remembering the adventures we shared. These days I conduct offshore training passages aboard Quetzal, a Kaufman 47 that in some design aspects is an oversized Contessa 32. One of our rites of autumn is the heavy weather passage from Nova Scotia to the Caribbean, a challenging passage that has provided the crew of Quetzal some interesting adventures, including a near catastrophic broach, a savage knockdown and the joy of weathering several serious gales.
A few years ago we raced an approaching nor'easter across the Gulf Stream and beat the blow by 24 hours. We endured 40-knot winds and occasional storm-force gusts, but the conditions were manageable. Sadly the same cannot be said for a Canadian solo sailor just two days behind us. Herbert Marcoux, an accomplished voyager who had circumnavigated in his 46-foot steel boat, sailed into the heart of the building fury. The Coast Guard reported winds of 60 knots and seas more than 10 meters as the wind and current locked horns in mortal combat. Like us, Marcoux was bound for Bermuda, but he never arrived.
The past and present collided a few days later. We cleared Bermuda on October 30 and on November 1 crossed the very spot on the chart where 25 years before Gigi had been capsized early on during the first leg of her Cape Horn voyage. Alone on watch, warm and dry tucked behind the dodger, I recalled that particularly ugly night. We had been battling what we later learned was a tropical storm, forereaching southeast under triple-reefed main and storm staysail. As darkness swallowed the boat, my shipmate Molly and I were weary, soaked to the core and more than a little scared, as the storm seemed never ending. I decided to drop the staysail to ease the motion in the meager hope that we might be able to get some sleep.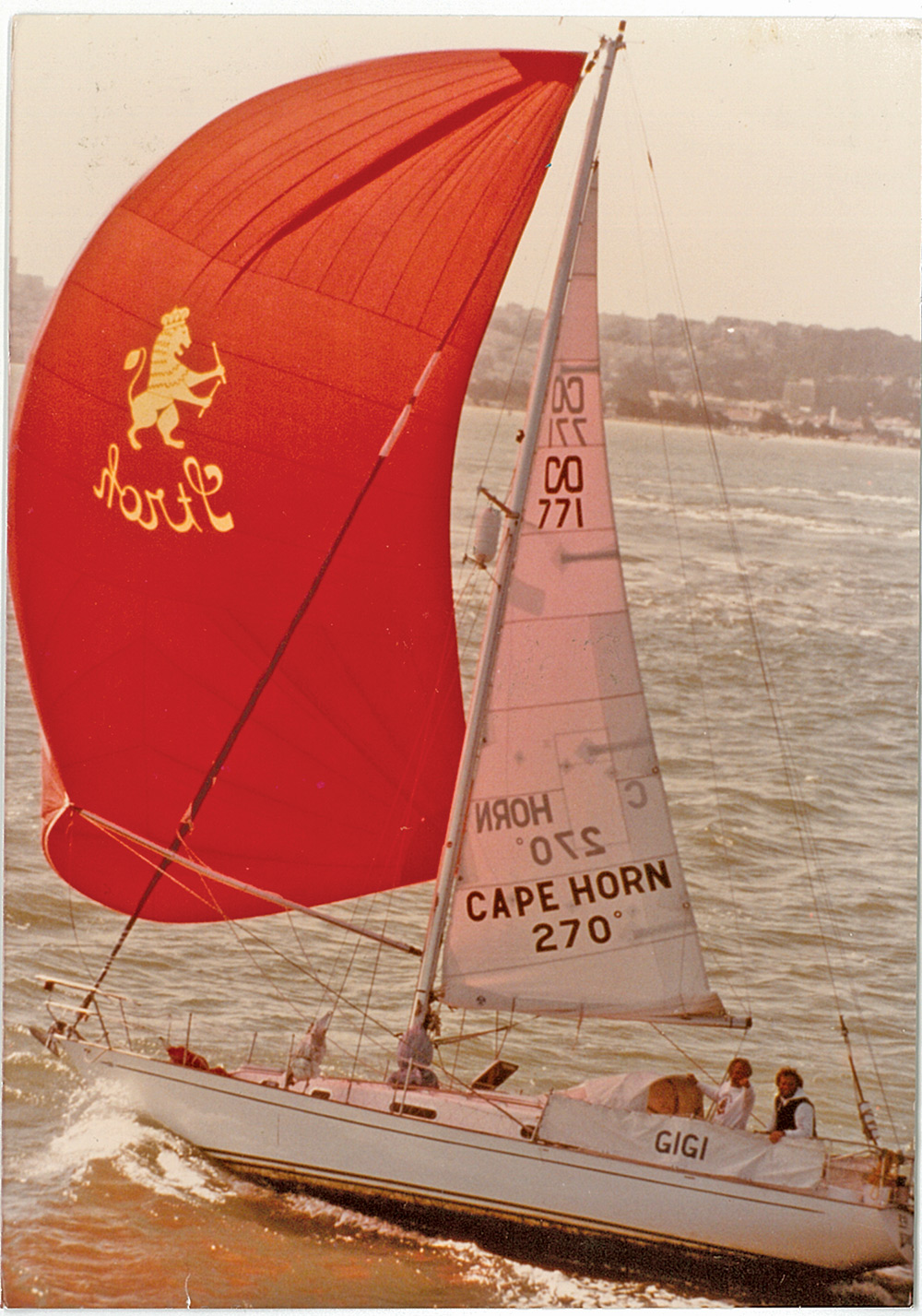 I heard the wave before I saw it. It crested with a throaty roar before violently breaking across the boat amidships. Reflexively I dove for the companionway but Gigi went over like a toy in a bathtub. I clutched the mainsheet and felt myself pulled underwater in a torrent of frothy ocean. The seconds seemed to freeze, I can remember clearly to this day the odd sensation that I was suddenly
swimming. It seemed like I was underwater a long time.
Tethered to the boat I came up as
Gigi
righted herself and I managed to drag myself aboard over the crushed lifelines.
Back in the cockpit I cried out for Molly. She was below and had rolled from her bunk to the headliner and back to her bunk. Miraculously, despite a bevy of flying interior items, she was unhurt. Then I surveyed our shattered world. The main was shredded, the steering vane ripped away, the stations and lifelines crushed, the dodger flattened but the mast was still standing and we were upright. We had survived. Gigi seemed embarrassed, as if she'd let her proud pedigree down by being capsized, and was chafing for me to get her moving again.
The lesson was painfully obvious to even a dim-witted skipper, slowing the boat to a wallowing crawl had been a terrible mistake. If we had continued to forereach or if we had properly hove-to we would have been spared the drama and I would not have come within a razor's breath of vanishing with the waves to await the arrival of Herbert Marcoux. The terrifying experience of that night coalesced into one of my fundamental tenets for staying afloat and alive. Many miles and many storms later I am here to report that keeping moving is always a good thing.
Gigi and I continued to cross wakes, the intersection of one another on old, out-of-date charts and in the planning of future voyages. Last summer, when I was removing Quetzal's tired teak decks at my sister's boatyard in Solomon's, Maryland, my brother-in-law Trevor and I realized how close we had come to encountering each other in the Pacific 30 years ago. He was singlehanding around the world in his 37-foot cutter Wandering Star and had transited the Panama Canal bound for the Marquesas. I had rounded the Horn and was on the homeward leg to San Francisco. Reading Trevor's old logbook we discovered that we had crossed tracks just a few hundred miles apart. A few months later in Australia he would meet my mom and Tim aboard Epoch, and then later, my sister Liz when she flew out for a visit. Her short holiday turned into a lifetime together as she signed aboard Wandering Star and as Trevor jokes, "never left."
This summer I will join Francois Mousset, Gigi's new owner in Scotland. Francois purchased the restored Gigi several years ago. We became friends and shipmates when he sailed aboard Quetzal in Nova Scotia a few years ago. I am looking forward to taking Gigi's tiller again, the first time in 32 years as we head to St. Kilda in the Outer Hebrides.
From Cape Horn to pristine waters of the north, I keep making discoveries that connect voyages of the past with those of the present. I first visited Newfoundland in 1994 joining my friend Peter Cook aboard his stubby motorsailer for an adventure along the rugged south shore, a cruise like so many others, chronicled in Sailing. I was enchanted by the Rock, as Newfoundlanders call their island, and soon after buying Quetzal, I pointed the bow north. We have sailed to Nova Scotia, Newfoundland and Labrador several times and this past summer explored the Gulf of St. Lawrence. In the Bras d' Or lakes of Cape Breton, a protected enclave of islands and coves in an otherwise harsh environment, I met Henry Fuller. His quaint Cape Breton Boatyard in Baddeck has long been a waypoint for sailors heading out or returning from northern voyages. Henry, a living encyclopedia of small boat voyaging, is a friend to all sailors and we realized we had a mutual friend.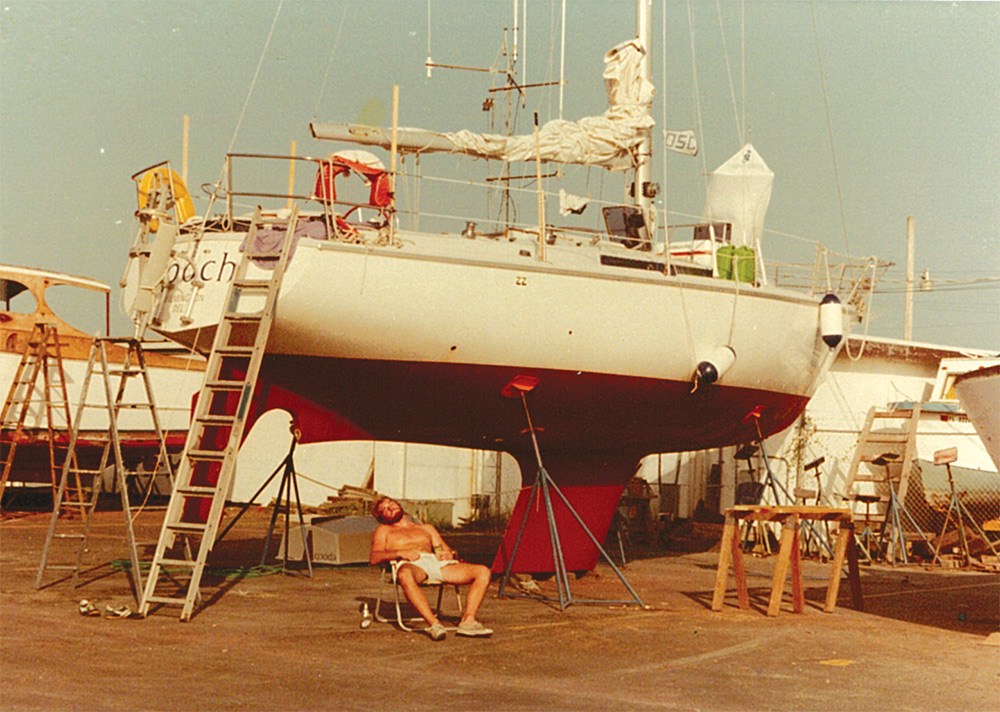 I met Trevor Robertson in that fateful year of 1986. I was helping to deliver
Epoch
from Sri Lanka to Cyprus via the Arabian and Red Seas when we inadvertently sailed into a rapidly escalating coup d'état in what was then the South Yemenis port of Aden. Several cruising yachts were anchored in the inner harbor as a civil war erupted around them. The navy and air force were trying to overthrow the socialist government while the army remained loyal. Gunboats lobbed shells ashore and fighter jets strafed the beach. The army launched heavy artillery out at the gunboats. The yachts were trapped between the deadly barrages.
We were anchored in the outer harbor and had a front row seat for this harrowing exchange. Trevor was aboard his 30-foot sloop Salvation Jane in the inner harbor. When a yacht with the unfortunate name of Innocent Bystander was shelled everything changed. A nearby Russian freighter put out an urgent radio message. They would accept yacht crews for the next 15 minutes, then they were leaving. The crews had no choice but to abandon their boats. We were the only yacht in a position to make a run for it and followed the Russian ship out of the harbor. After surviving a terrifying encounter with a gunboat we made all speed to the west and watched Aden burn through the night.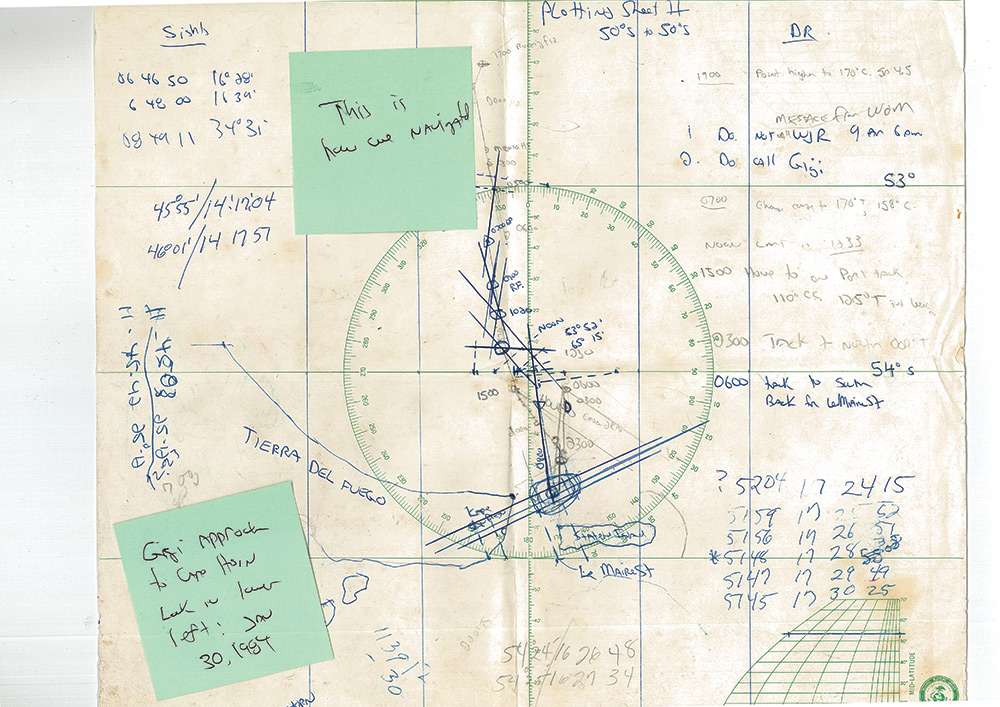 We found our way to Djibouti, a small country in the horn of Africa squeezed between Somalia, Ethiopia and Eritrea. Word of the war, which claimed 10,000 lives, had spread quickly and the harbor was gripped with fear. The Russian ship dropped her yacht refuges in Djibouti who were desperate for news of their boats and for a place to sleep. Trevor stayed with us. He was determined to get back to Aden and retrieve his boat. After a week the hostilities subsided, the government survived, and we decided to head north for Suez. I urged Trevor to sail with us but instead he made arrangements for a fishing boat to take him back to Yemen. They dropped him 20 miles from Aden. In a leaking small boat, under the cover of darkness, he made his way back into the harbor. It was foul with oil and the debris of war but he found
Salvation Jane
afloat and managed to sail her out to sea and eventually to the Mediterranean. She was the only other boat to get out of Aden.
We corresponded for a while but eventually lost touch as we both continued to crisscross the globe under sail. Trevor built a 35-foot gaff-rigged steel cutter in Australia and sailed singlehanded around Cape Horn before wintering in the Antarctic. After breaking out of the ice he sailed north to Baddeck, where he and Annie Hill, another well-known sailor and author, were married in Henry Fuller's boatyard. The new couple then sailed to Greenland and wintered over. Trevor and Annie were awarded the Cruising Club of America's Blue Water Medal in 2009 and he is thought to be the only sailor to have spent winters frozen in the Arctic and Antarctic.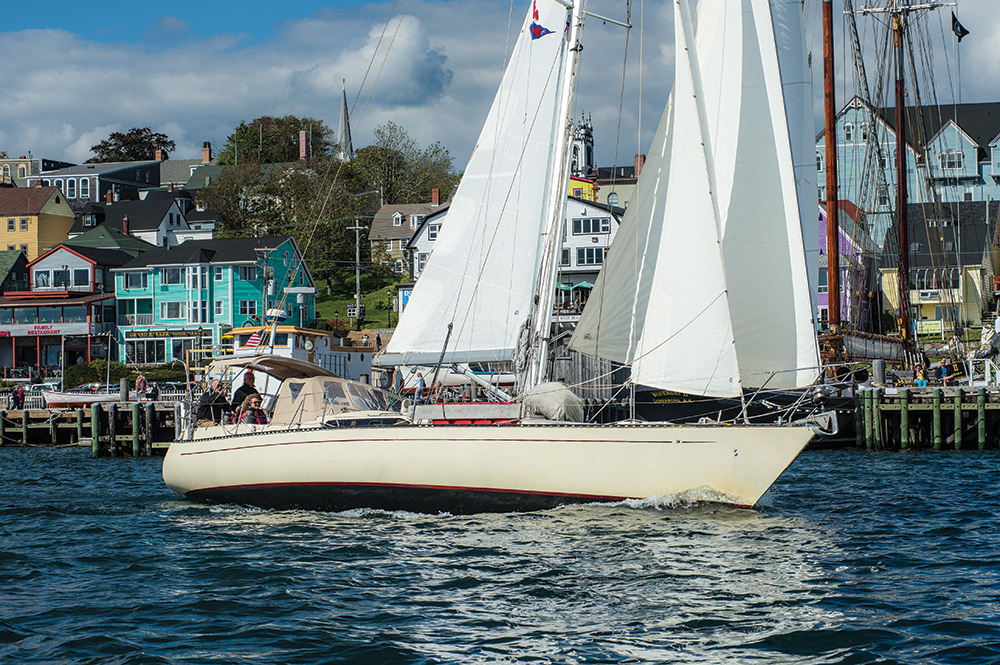 Through Henry, Trevor and I reconnected by email and realized
that we had just missed each other in Labrador last summer. Henry
was hopeful that
Iron Bark
and
Quetzal
might rendezvous at his boatyard last fall but Trevor opted to sail direct from Newfoundland to Australia, he's en route now. I am sure our paths will cross again.
In the last 13 years, sailors from all over the world have joined me aboard Quetzal and we've logged more than 100,000 miles. One passage has followed another, six times across the Atlantic and numerous Caribbean and Mediterranean odysseys. Ostensibly I teach voyaging skills, and maybe I do, but it seems Aristotle is more influential than the Annapolis Book of Seamanship. There's humanity about our voyages, a sense of shared adventure, freedom and responsibility that is elusive and just plain hard to find ashore. A small boat, under press of sail, surrounded by steel blue waves, seems the perfect environment to unleash eudaimonia, Aristotle's word for the good life, or better put, for human flourishing.
More and more these day I find former shipmates in far flung harbors who have purchased boats and taken to the sailing life. From the lagoon at Bora Bora, to the roadstead off Santa Cruz in the Galapagos, to the marina in Corfu to many anchorages in the Caribbean, I've heard the call of "Hey Quetzal" and I confess to feeling a bit of pride that in some small way I was helpful in launching their dreams.
Some might argue that my lifetime of wanderings are more of an abstract collection of rhumblines, a post-modern painting of a man addicted to pressing on. I disagree. Every time I cast off the lines and head for the uncluttered horizon I know that I am not only on a mission to collect more material for Sailing Magazine articles but sailing a great circle route, the shortest distance between confines ashore and the good life waiting at sea.