Plotting a course to Caribbean sabbatical cruise
John Kretschmer shares his wealth of knowledge on the logistics of a Caribbean sabbatical so you can do it too
I recall my first Caribbean landfall like it was yesterday. And trust me, it wasn't yesterday—it was 40 years ago. It was November and we were heading south from Bermuda. After five days we escaped the gloom of the variable weather and burst into sunshine and fresh trade winds.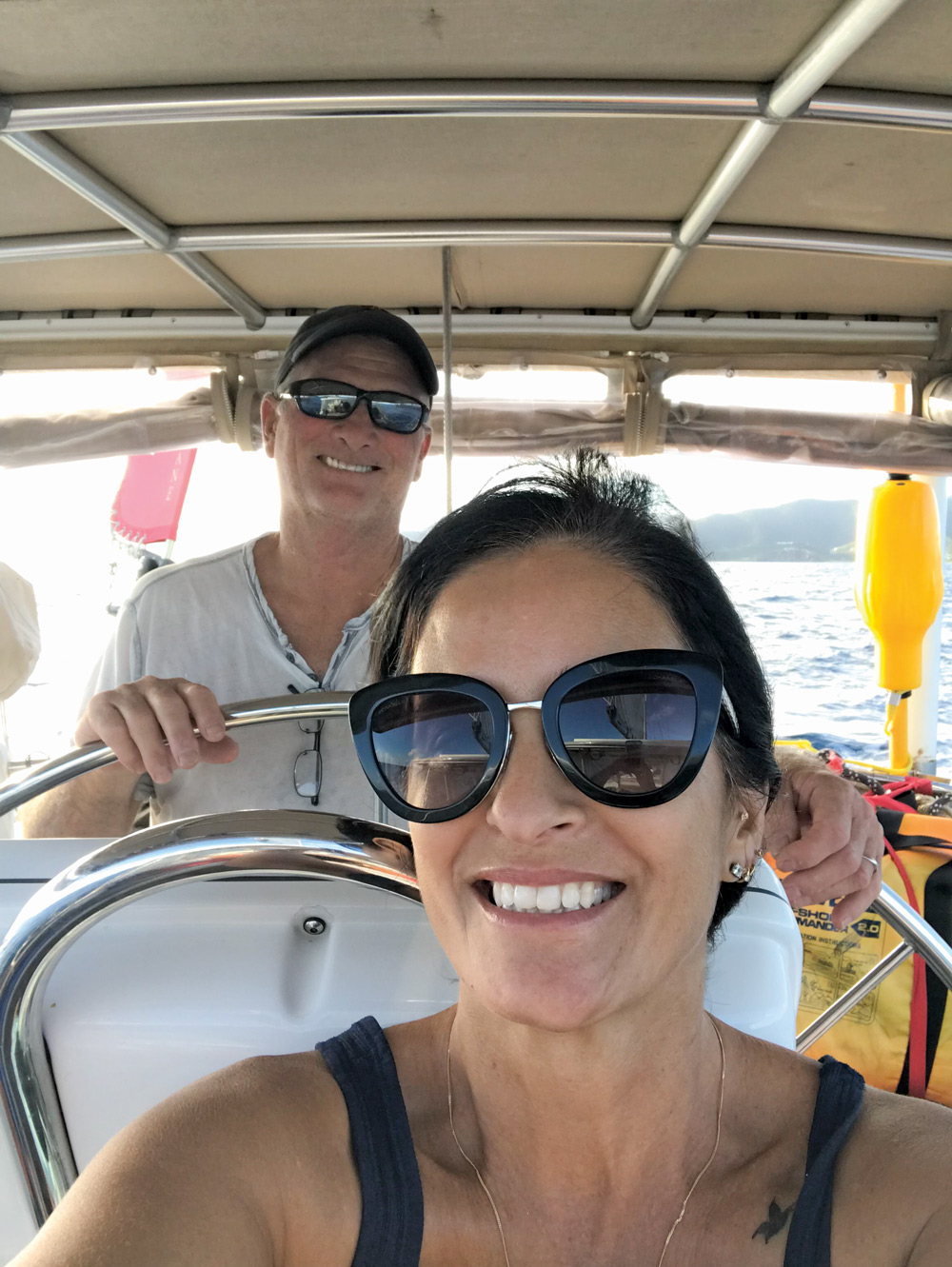 At first light on the seventh day, St. Martin loomed on the horizon. I sure didn't expect it to take another six hours to make landfall, and that was one of the first lessons I learned about Caribbean sailing: to control your excitement because you see the islands from a long way off. We eventually dropped the hook in Marigot's spacious harbor. I was spellbound. I could see the CQR imprint on the anchor 20 feet below in crystalline waters. Rowing, yes, rowing the dinghy ashore, the collision of vivid colors in the bustling street market and the ramshackle wooden buildings precariously lining the waterfront reminded me of a Gauguin painting. I know, he painted in Polynesia, but the tropical magic translated across hemispheres. I've been sailing to the Caribbean ever since.
Planning and executing a sailing sabbatical to the Caribbean is within the reach of most sailors. All it takes is a capable boat, reasonable sailing skills, and, most importantly, the gumption to find the time. Whether your window is six months, a year, or more, you won't regret heading south to the islands, arguably the best sailing region on the planet.
We've all been reminded in these challenging times just how risky it is to wait another year to launch your sailing dreams. There are strategies for making the return passage from the U.S. East Coast, and also routes and logistics for sailing among the islands, especially from the popular eastern Caribbean islands east and south of Puerto Rico and the Virgin Islands, including the Leewards and Windwards.
No matter how much time you have, almost all boats leave for the Caribbean in the fall, during that twilight period between the end of hurricane season and before the onset of winter gales. The goal is to arrive in the Caribbean by mid-November, leaving a minimum of six months to explore the islands before any symptoms of tropical depression begin to set it.
There are three basic routes to the Caribbean. The first is from New England, including New York and the Canadian Maritimes to the Virgin Islands or St. Martin, often via Bermuda. This route is one I've made many times over the years, and has been the source of some of my best storm stories. This classic route is a rite of passage for New England sailors, but not as popular as it used to be as more boats work south to Virginia to join Caribbean rallies that depart from Norfolk. Still, this route has much to recommend it, especially if you break it up with a Bermuda landfall. The best time to depart is late October. Check your insurance policy as almost all will have a specific date, usually November 1, before you are permitted south of a specific latitude, which is usually 30°. Insurance companies are twitchy about named storms, and accountants, not meteorologists, or sailors, design these policies.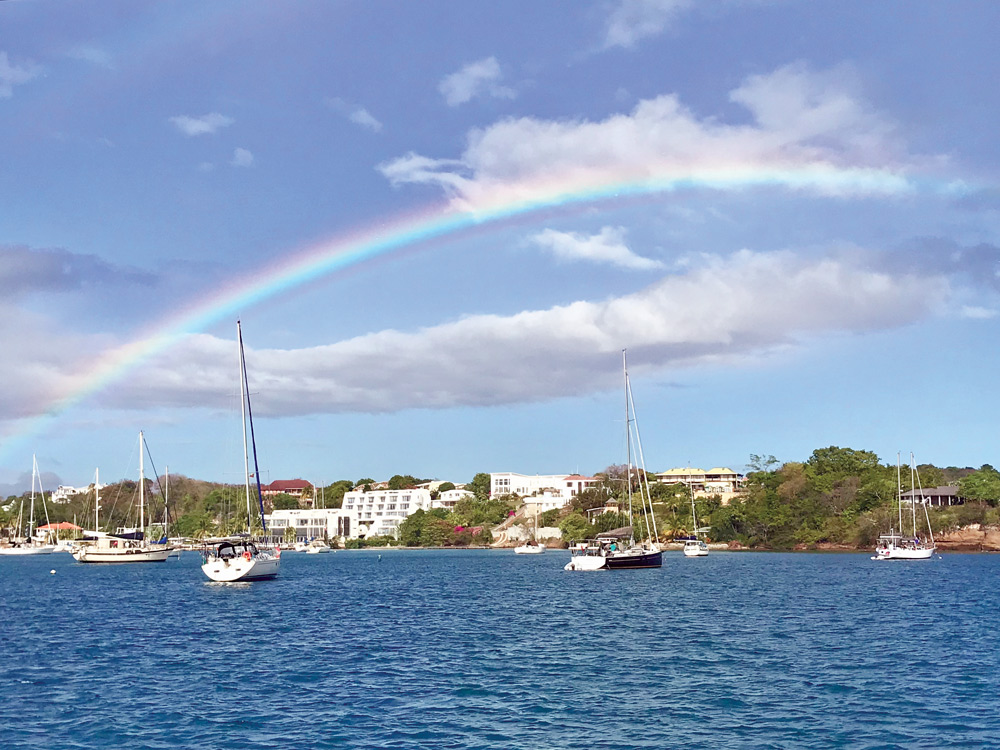 The ideal time to shove off and head south is just before the arrival of a cold front when the wind typically clocks from the southwest to the northeast, giving you time to cross the Gulf Stream roughly 200 to 300 miles south of your departure point. With luck you can lay in enough easting to be able to reach toward Bermuda before being headed. From Newport, it's a little more than 600 miles to the protected anchorage at St. George's, a four-day passage in a 47-foot boat like our Quetzal. Smaller boats might be looking at five days.
Weather windows in the fall can change abruptly. Even with today's reliable models, don't count on more than three to four days of accuracy. Also, don't tarry crossing the Gulf Stream, you do not want to be in the stream when there's a northeast wind brewing. Bermuda lies just north of 32° making it insurance friendly. After a week or so in merry old Bermuda, you will probably be out of money (it's crazy expensive) and ready to carry on for the Virgin Islands. The course to St. Thomas is 181° true, and it's 840 miles. The key is how quickly you are able to pick up the easterlies. Sometimes they kick in 300 miles south of Bermuda near latitude 27°. Other times I've encountered headwinds and calms all the way to latitude 20°. Either way, it's warm and beyond the reach of most gales.