Farewell to brothers of the sea
John Kretschmer shares memories of Larry Pardey and Marvin Creamer, two sailors who helped shape him and led the way to his life under sail
People who inspire us are those who find a way to launch dreams, to launch voyages, to sidestep conventional wisdom and sober, well-intentioned advice, and lead lives that are truly their own. They usually don't set out to inspire others, far from it, it happens because they have the guts and the vision to do what they love, and the fortitude to stay the course when doing what you love is really hard to do. Two sailors that certainly shaped my thinking as a sailor, and more importantly, inspired a floundering young man who had dreams of the ocean but couldn't see a path to the sea, were Larry Pardey and Marvin Creamer. Both men died recently but this is not an obituary, it's a celebration of lives well lived and an offer of gratitude, from sailor to sailor.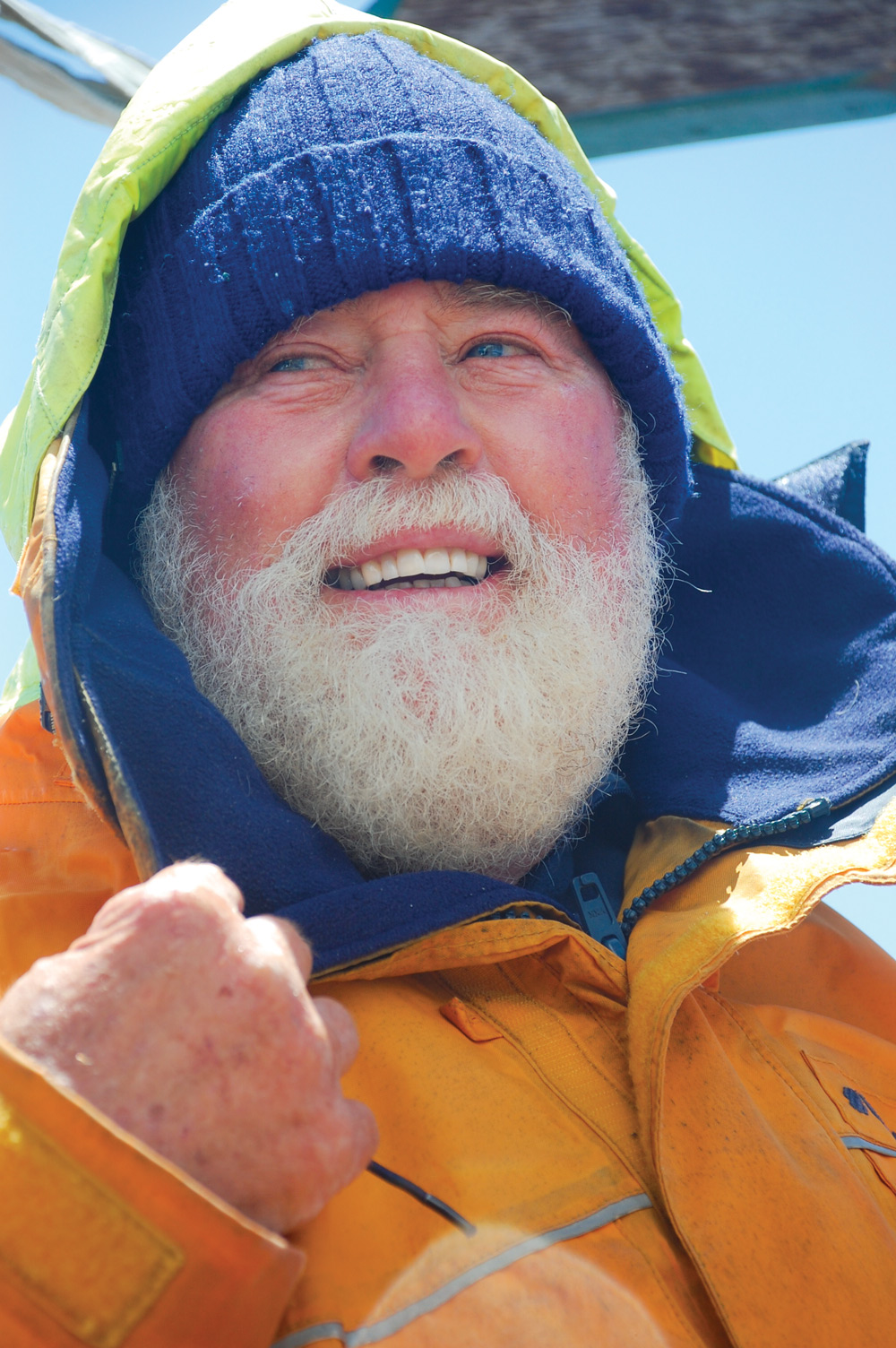 Larry Pardey was an icon in the sailing world and along with his wife Lin, helped define the term "cruising couple." Lin and Larry, as they were always called, spent more than four decades sailing the world in two small, beautiful, Lyle Hess-designed wooden cutters that they built themselves. They were not interested in records or notoriety. They sailed at their own pace, epic voyages measured in years, often taking unconventional and challenging routes, and completing two far ranging circumnavigations. They were true travelers and global citizens. They made countless friends in far flung places, never failed to help others along the way and, through their many books, articles and videos, inspired those of us who longed to follow in their wake.
Ironically, the great respect and love that many of us have for Lin and Larry is not only because of what they did, but also because of what they didn't do. They sailed hundreds of thousands of miles and became cruising celebrities without straying from their core principles. Their well-known mantra of, "go simple, go small, go now," inspired a generation of sailors and continues to resonate, particularly with young people dreaming of a cruising life.
Larry Pardey was a major influence in my life. I can remember when the couple's first book "Cruising in Seraffyn," was published. I had just graduated from high school and despite having never sailed beyond Michigan's Lake St. Clair, I was consumed by the notion of sailing around the world. Lin's great writing and Larry's quiet competence stirred me. The story of how they built the boat and then, on a shoestring budget, made their way from California to Europe was enchanting. But what made the book inspirational—and dangerous—for a young dreamer like me, was the sense of encouragement and lack of judgment. Larry was clearly a master mariner, or so it seemed to me, but he never belittled other cruisers sailing less handsome and capable boats. The mix of adventure and seamanship in the book was always framed in accessible and friendly terms. Maybe, just maybe, I could become a sailor too.
It took me a few years to come to my senses, drop out of college for good and follow my sailing dreams. I was anything but a natural and lucky to survive the many mistakes along the bumpy path to becoming an ocean voyager. Eventually I found my way and in 1983, at age 24, shoved off to sail from New York to San Francisco around Cape Horn in a Contessa 32 sloop called Gigi. I was in no way qualified for the voyage but once again I found inspiration from Larry Pardey. He and Lin had just published "The Self-Sufficient Sailor," and the book spoke to me like no textbook ever had. I knew I didn't have, and likely never would have the skills of Larry Pardey, believe me, I was anything but a whiz with tools. Yet, at the same time I also knew that I had a deep reservoir of resolve. I intuitively understood that while the ocean has no room for hubris, if I was willing to embrace self-sufficiency and accept all the consequences of the voyage, that I'd somehow make my way down to the bottom of the world and back.
The book, which Lin recently republished in a new edition, is a lively mix of practical seamanship tips, the nuances of the cruising life and sea stories. But mostly, it's a book about the relationship between sailors and the sea, something Larry Pardey understood more than most sailors. He never expected sailing to be easy because rewarding things never are. It was a big day in my life when, many years later, Larry wrote to me before he and Lin set off for Cape Horn to get my thoughts.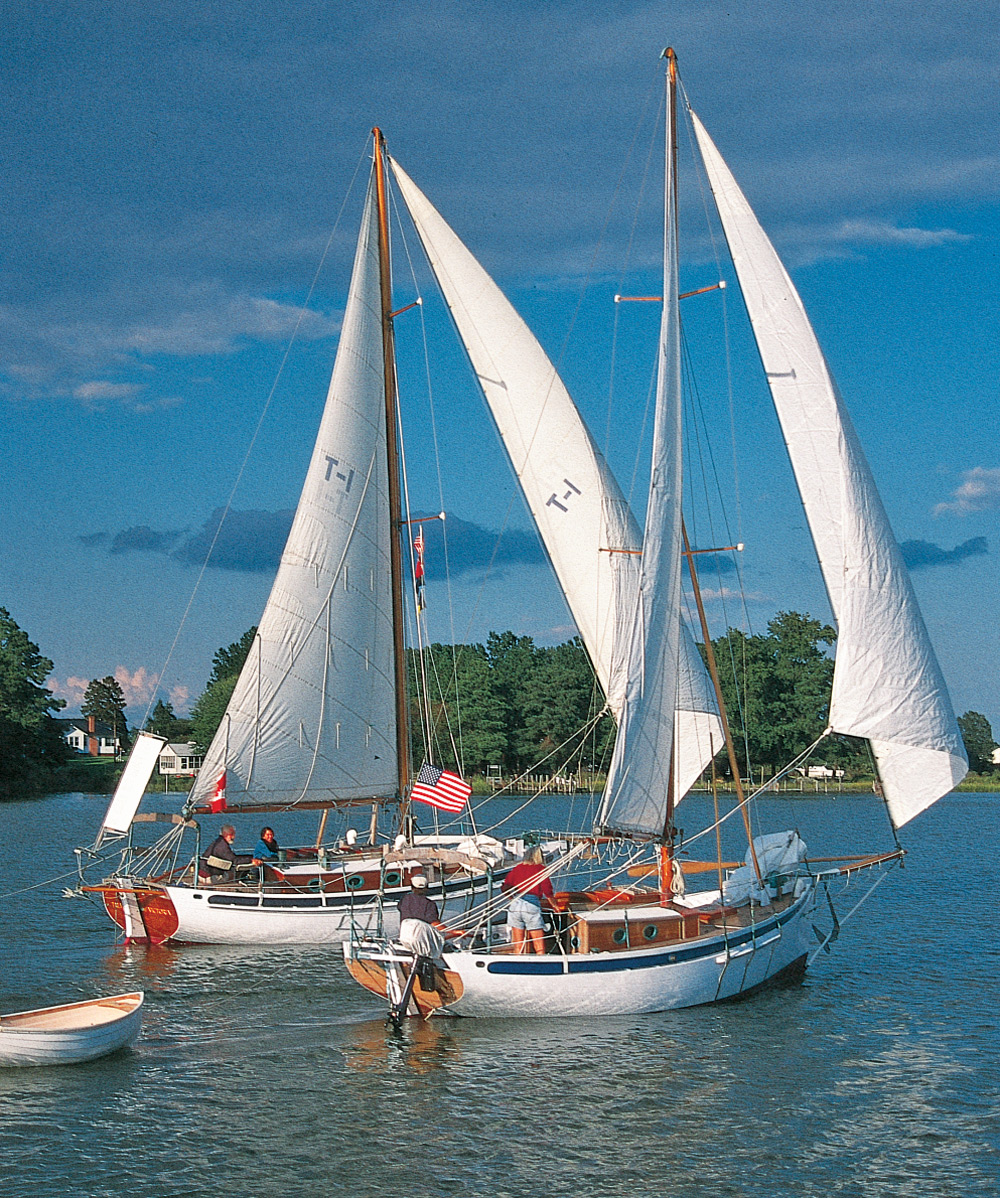 Lin Pardey photo
Larry's skill as a craftsman and boatbuilder matched his extraordinary seamanship. Seraffyn, just 24 feet 6 inches long and Taliesin, just 29 feet 6 inches, were both patterned after the legendary Bristol Channel cutter. And while they were capable and deceptively fast, they were also stunningly beautiful. Larry understood the importance of form and function and nothing proves this more than the fact that neither boat had an engine. While a lot of us say we "sailed" here or there, Lin and Larry actually sailed around the world twice. Just imagine cruising in an engineless boat? It requires seamanship and a nimble, capable boat, and Larry had an abundance of one and built two of the latter. I never thanked Larry for all that he taught me, but I know that he still influences me in the way that I sail and contemplate voyages. Larry was 80 and he'd been ill for a long time. His passing marks the end of an era, but it's also a relief. His was a life well lived. Sail on brother.
Not long after the news that Larry Pardey had died, we learned that another amazing sailor had died. Marvin Creamer was less well known among cruising sailors, but his accomplishments were remarkable. He was the first person to sail around the world without any navigational instruments, relying entirely on natural observations. That not only means no electronics, but also no sextant, watch or even compass. To those that have never sailed without GPS this must be hard to comprehend.
Creamer was a geography professor with a keen interest in natural navigation and had studied ancient wayfinding techniques. He was also an accomplished bluewater sailor. Before his epic voyage around the world, he'd completed several Atlantic crossings including one relying entirely on natural navigation. I was a huge fan of Creamer. I was, and still am, fascinated with every aspect of navigation. At age 22 I had a school teaching celestial navigation, and I was intrigued with natural navigation. Inspired in part by Creamer, I memorized stars and constellations, knew that Polaris not only pointed the way north but also represented your latitude, and that Orion's belt rose nearly due east. While natural navigation may seem quaint these days, to me it's never been a more essential aspect of offshore sailing. I find myself steering by the set of the waves, dimming the annoying light on the plotter and aiming at stars, listening to the language of the sea. It makes me a better sailor, and also speaks to the idea of self-sufficient sailing that was central Larry Pardey.