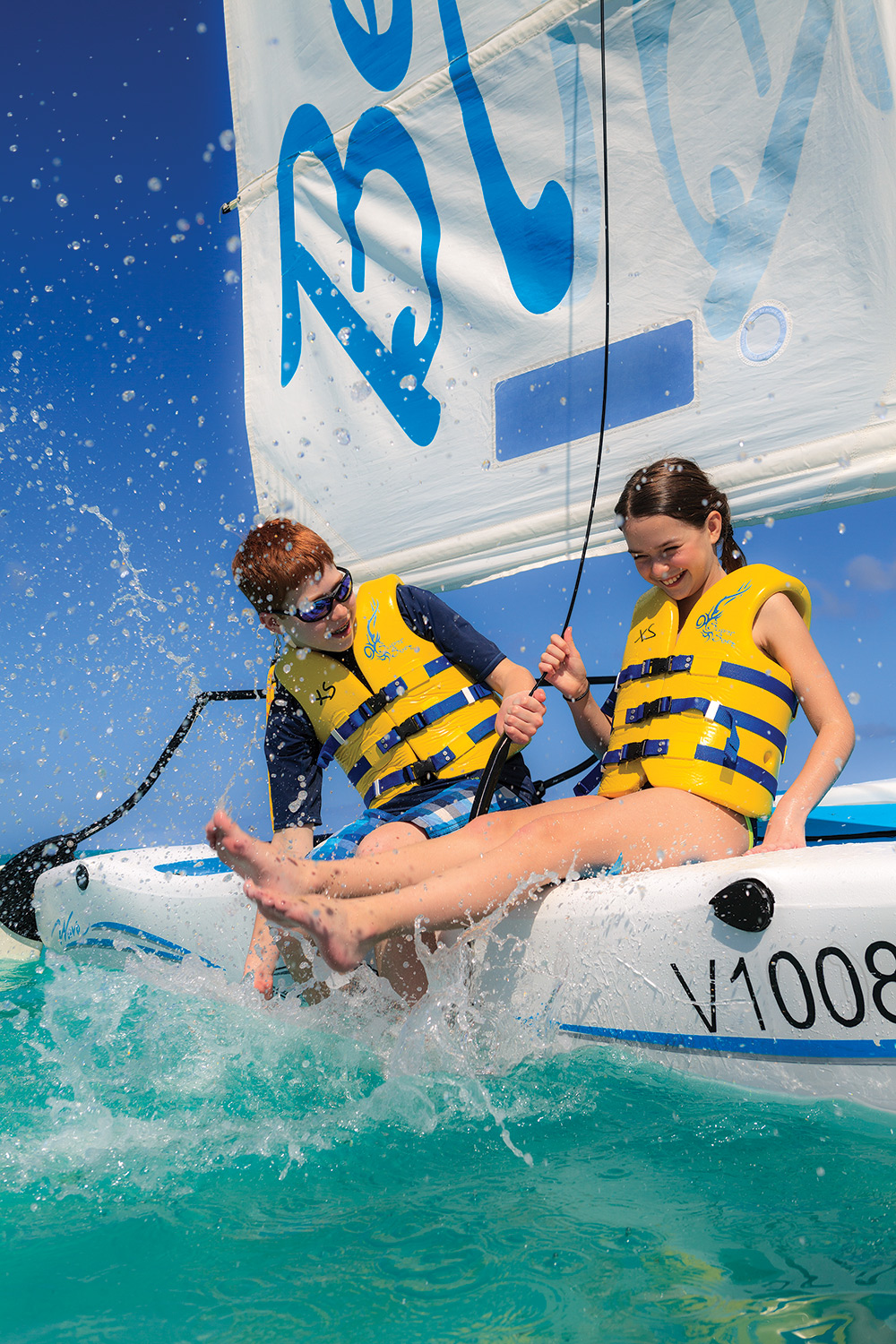 It's hard to imagine a better place to be introduced to sailing than a Caribbean island, where the water is warm and the sun is always shining. And that's exactly where more and more people are getting a taste for the sport thanks to a partnership between the American Sailing Association and Sandals and Beaches resorts. ASA has created a curriculum specifically for the resorts that keeps the focus on having fun with the basics.
"This gives people a taste for sailing," ASA Executive Director Charlie Nobles said, adding that the course is designed primarily to be fun and teach the basics without making it overwhelming. "There is a natural tension between learning and vacation and this strikes a perfect balance."
The Sailing is Fun program, which includes lessons for two hours a day for three or four days, was originally designed for kids, but more families are taking the classes together, said Michael Clarke, Sandals Resorts' group director for sports.
"The parents are loving it," Clarke said. "They will say, 'We've always wanted to sail.' They are walking away feeling confident with the basics of how to sail."
The course is sailed off the resorts' beaches in Bugs, Hobie Waves and Hobie Getaways, and the instructor-to-student ratio is high. One instructor works with a group of four to six children age 8 and up or one family. "Classroom" sessions are brief and held on the beach before hitting the water.
Students who complete the course leave with a logbook and certificate of completion, but perhaps even more important, students are leaving with a desire to continue sailing. Nobles said many Sailing is Fun students seek out more sailing instruction once they are home.
"A lot of times they'll contact ASA directly to take more classes," Nobles said. "We're excited about it because we can reach out to an entirely different group of customers and it gets our message out to the vacationer crowd."
The course is offered at 14 Sandals and Beaches resorts, and Clarke said he'd like to expand the program to offer more advanced courses for returning vacationers who have previously taken Sailing is Fun.
At $150 per person, Sailing is Fun is an affordable add-on to a resort vacation, Clarke said.
"It's all about getting them out on the water," Nobles said. "And what a great place to learn to sail."