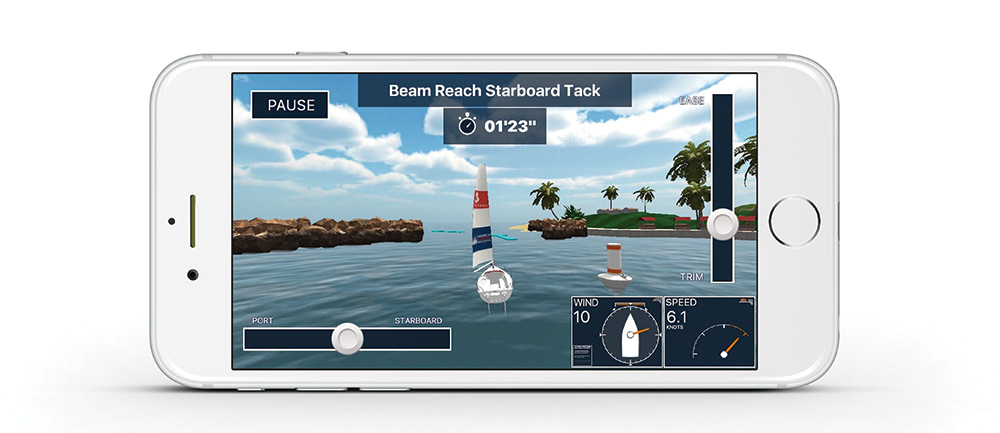 Sometimes the best education happens when you're too busy having fun to notice that you're learning something.
That was the hope behind the American Sailing Association's Sailing Challenge app, a sailing game for mobile devices, said Lenny Shabes, ASA's founder.
"I wanted to build a teaching aid for our instructors that they could use as homework for students that people couldn't wait to learn on and play because it was really a game," Shabes said.
And he had just the person to call on for help: Atari founder Nolan Bushnell. His company Brainrush uses video games to teach academics, so he was well-suited to a challenge of creating a game that was sneakingly educational. And it just so happens that he's an accomplished sailor as well.
"I was born and raised in Utah, so when I came to California in 1967, the ocean was magical to me," Bushnell said. "During the early days of Atari, when life was very stressful, sailing seemed to ease that stress."
Bushnell has sailed three Transpacs, including one in 1983 when he sailed his Ron Holland-designed one-off Charley to a first-to-finish with navigator Stan Honey, who used one of the world's first computer-based marine navigation systems, commissioned by Bushnell, to make course calculations in the pre-GPS era.
Bushnell doesn't have a boat these days—he said he's looking to buy a cruising boat soon—but he hasn't forgotten the thrill of sailing. He knew that had to be part of any successful app project.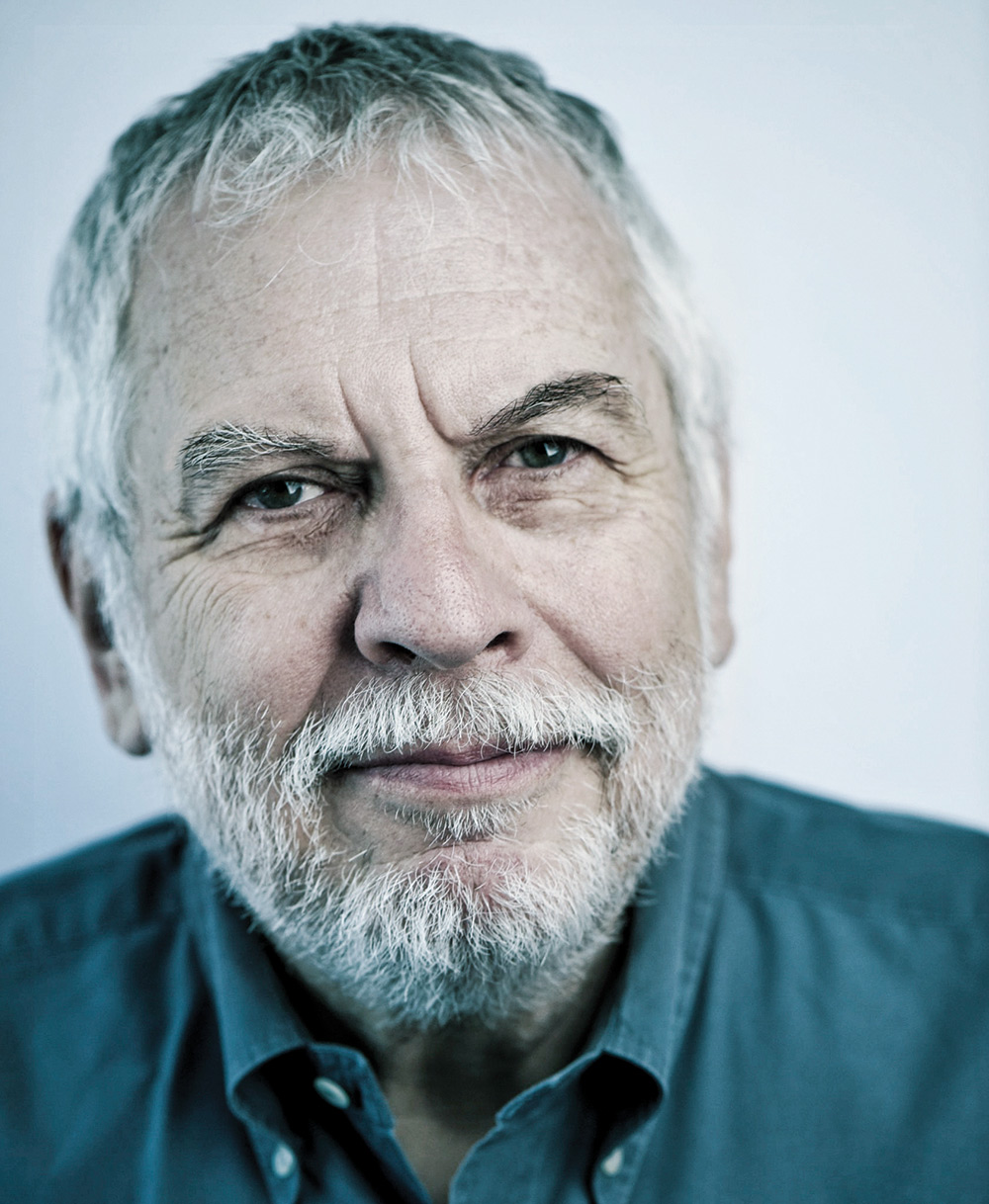 "There was a tradeoff between authenticity and game-ness," Bushnell said. "Regular sailing is a lot longer and would be considered very boring (if directly translated to an app). With apps, you have to get in and get out in a few minutes. You can't take hours to sail a course."
There are several modules in the app including points of sail, apparent wind, trimming, tacking and jibing, right of way, docking and sailing full timed courses. Most of the modules offer instruction and are followed by a challenge to test your skill that's appropriate for both beginners and as a refresher for seasoned sailors. In the sailing module, a marina tour and an island tour allow game players to steer the boat and trim the sail, following a course shown by arrows and avoiding obstacles. Each effort is timed, challenging players to beat their own score.
The game is, by design, highly intuitive, Bushnell said.
"People want to learn about sailing, they don't want to learn about the quirks of the cell phone game," he said. "You have to keep it directed so that even when you're teaching something complex, you have a better outcome every time."
The boat in the game and its performance are based on the Beneteau ASA First 22, a real sail-training boat developed in conjunction with the boatbuilder and the sailing school. The game uses the polar profile for the boat to gauge performance.
Shabes said the feedback from ASA instructors has been positive.
"Universally, the instructors love it," he said. "It teaches only the intellectual parts of sailing. It won't teach you how to put a line on a winch or use a traveler, but it gives you a deep, subconscious understanding of how a boat moves."
Of course, the app is not meant to replace traditional sailing instruction.
"We wanted it to be educational as well as fun," Bushnell said. "Because as good as the app is, the real fun is going out on a boat and getting the spray in your face. We wanted to make it easier for someone who was new to sailing to become proficient in the language and the constructs so actually sailing can be a more pleasurable experience for them."
But Shabes is quick to point out that some of the biggest fans of the app—which had more than 20,000 downloads in its first four months—are experienced sailors. America's Cup navigator Peter Isler, who is a member of ASA's Board of Directors, provided feedback on the app during its development and continues to be challenged by it, Shabes said.
"Peter was our quality control guy," he said. "He was focused on the way the boat moved, the way it sailed and he was adamant that it be as real as it could be. When it came out he started playing and played 30 or 40 marina tours in a row. It was so competitive that he was hooked."
When ASA announced that Isler had set the record for the marina tour course at one minute, 51 seconds, match-racing champion Scott Dixon responded and the two real-life sailing stars found themselves in a virtual sailing battle. The current top time for the course is held by Isler at a minute, 42 seconds. Players can submit screenshots of their best time at on the organization's website.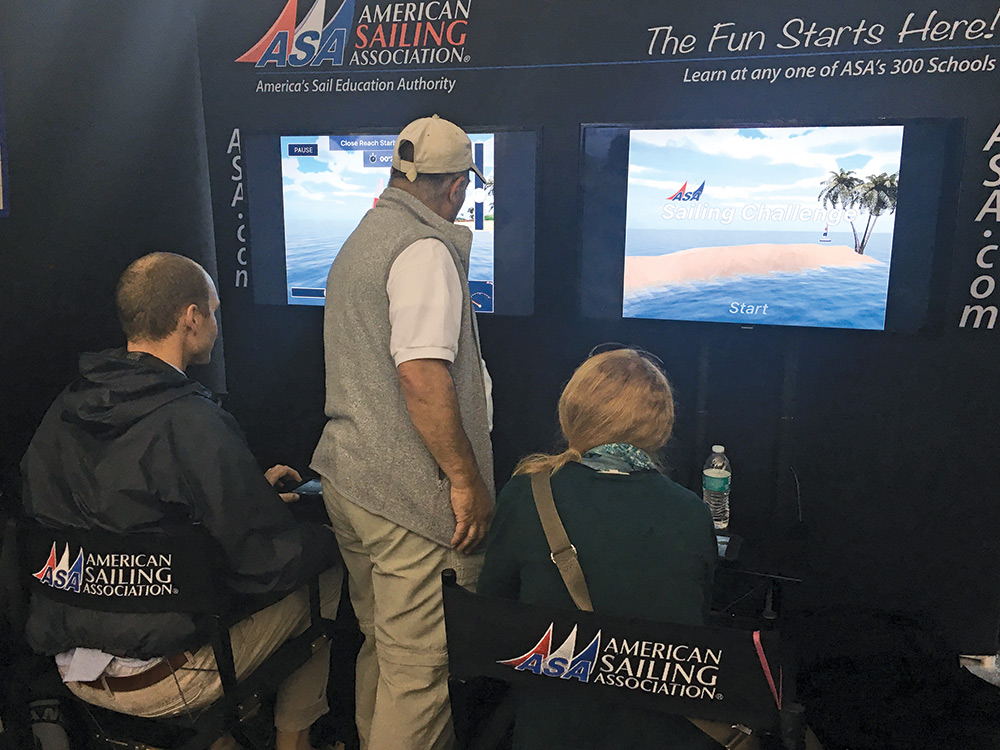 Updates to the app are expected to roll out regularly, Shabes said. In the works are other courses including a night sailing course that would include right-of-way challenges and a course designed by Isler inspired by the Pro Am racecourse at the Bitter End Yacht Club. Future updates could incorporate the ability to purchase a different boat, branded sails or other upgrades, Shabes said.
Both Shabes and Bushnell said creating the app and seeing its success has been enjoyable. Bushnell, who has been behind technology-driven games for decades, said the Sailing Challenge app is one of the most fun projects he's been a part of.
"With a lot of games, you play them because it's a vicarious way of doing the real thing," he said. "This is how you can be a world-class sailor while taking a few minutes while you're sitting on the subway."