New Zealand's America's Cup success is rooted in a rich maritime tradition still celebrated today
When Emirates Team New Zealand flew across the finish line in March, successfully defending the America's Cup, it came as no surprise to New Zealand artist John Ioane, who has a unique perspective about his country's prowess on the water.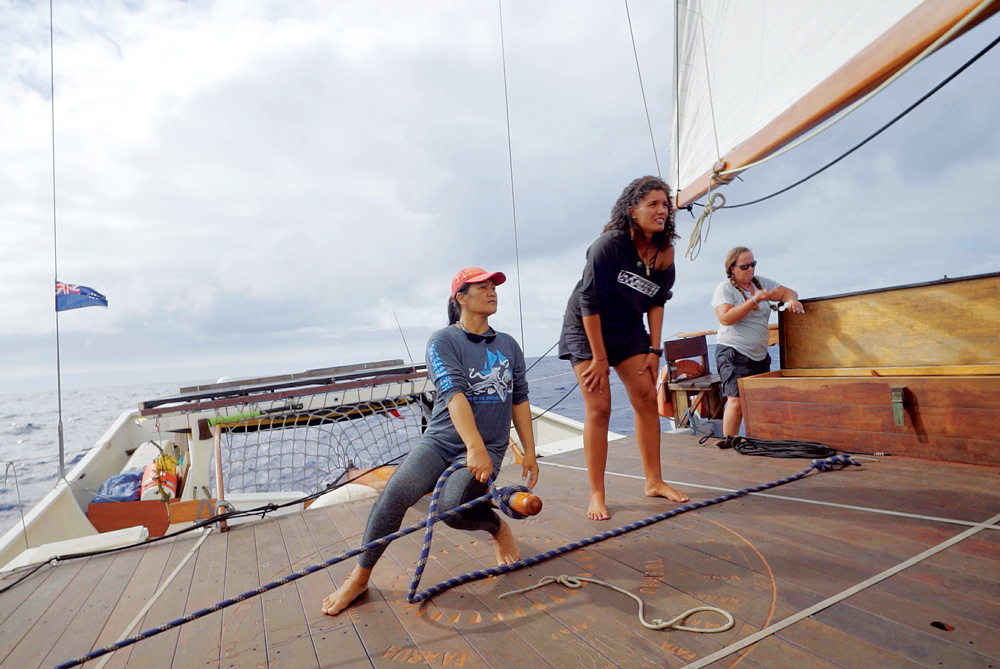 Photo ARL
"I believe that all of us in New Zealand share the same cultural roots about sailing and voyaging," Ioane said. "When I see that Team New Zealand boat fly over the water, I can feel the power of my grandfather's 50-man war canoe transferred into those young men on the boat."
To reconnect with his roots, the 58-year-old nationally acclaimed artist took a three-year sabbatical to learn the ancient art of waka (canoe) carving. To celebrate the completion of his waka, he undertook a 4-mile voyage across Auckland's Tamaki Straight to the offshore island of Waiheke. It was during this journey that Ioane had an epiphany.
"Here I was paddling an ancient waka in the same waters that early voyagers first appeared centuries ago and then this 21st century boat goes flying past me," he said. "I believe that both boats exist simultaneously in the same space and time. The Moana (the sea) connects us all."
Perhaps no seafaring nation has as rich a culture of maritime innovation and excellence as the tiny island nation of New Zealand. One need look no further than Emirates Team Zealand's successful defense of the Auld Mug in March when it went down in the history books as the first time a non-U.S. team has successfully defended the Cup twice. From its innovative design of the twin-hulled America's Cup flying catamarans to the sleek space-ship inspired swoops of the current Cup's aerodynamic 75-foot-long foiling monohulls, New Zealand designers have been at the leading edge of high-tech sailboat design for the past quarter century. But the heritage of on-water excellence goes back much further than that.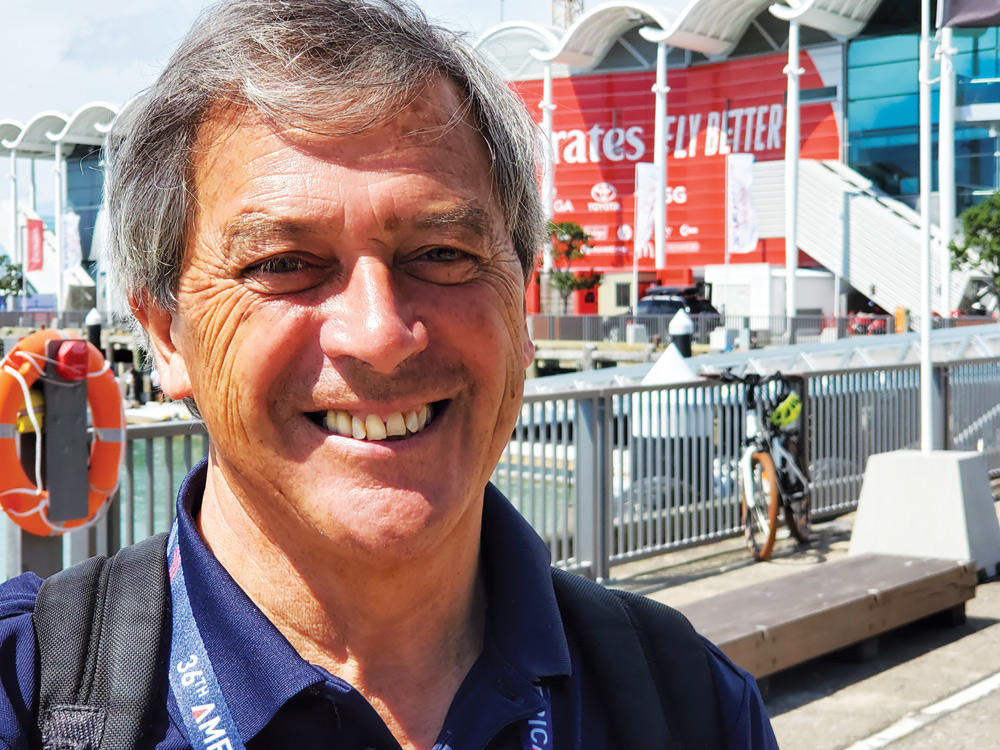 "New Zealand is a nation of seagoing voyagers. Our ancestors were more than sailors," said Ian Taylor, who developed Mātauranga, an online classroom that teaches New Zealand's maritime history. "They had to be astronomers, scientists, astrologers, engineers and mathematicians to make the voyage from Tahiti and islands north to our land of Aotearoa (New Zealand) and then to return to their home port with accurate mapping tools that allowed subsequent generations to make the voyage time and time again."
When he was as a boy, Taylor learned about the country's maritime history through the stories of Capt. Cook and other European navigators.
"My education was lacking the obvious role my Polynesian forefathers had played in the discovery and settlement of New Zealand, " he said.
In recent years New Zealand has begun to celebrate its Polynesian seafaring roots. In partnership with Emirates Team New Zealand, Taylor's high-tech company, Animation Research Limited, is playing a leading role in educating the country's youth to this important part of its culture through the development of a series of video lessons tracing the migration of Polynesian wayfarers from Tahiti south to New Zealand more than 500 years ago.
"The migration was the greatest in human history," said Taylor, who is part Maori and part Scottish. "Our ancestors set out 3,000 years ago on a voyage of discovery and the last place they settled was Aotearoa."