This classic cruiser's DNA comes from the company that redefined the racer-cruiser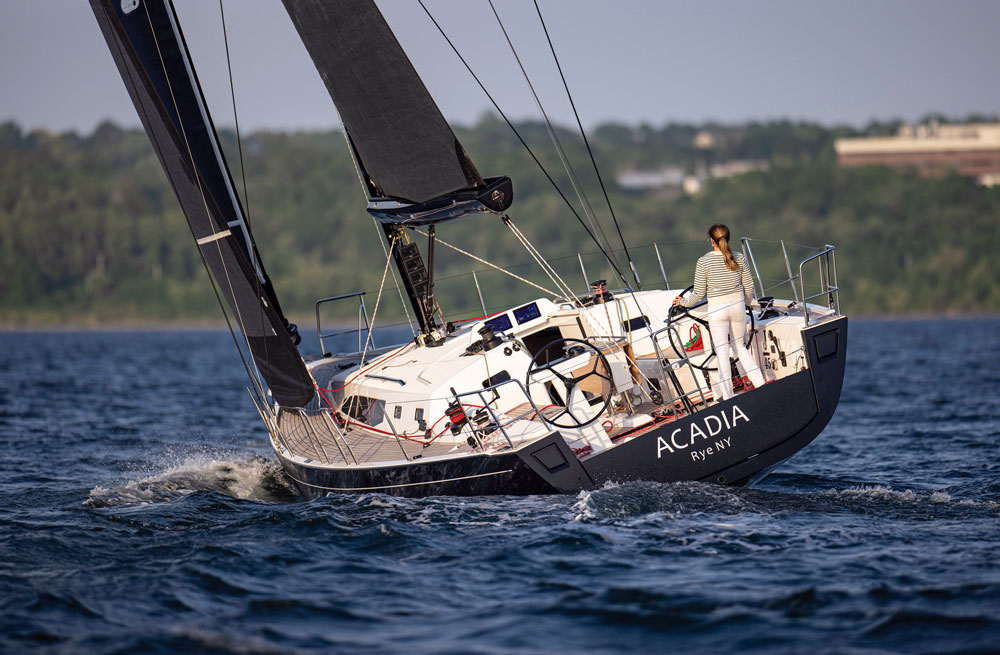 On a perfect fall day on Chesapeake Bay, the brand-new J/45 effortlessly sliced through a two-foot chop under jib and main. This new flagship cruiser from the company that has defined American racer-cruisers since the 1970s made its U.S. debut last summer to much fanfare. In contrast to the Euro-look of many contemporary cruising sailboats, the 45's low freeboard, moderate beam and fine ends are unmistakably J/Boat classic good looks.
The project brought together the U.S. J/Boats team, Les Sables d'Olonne,France-based builder J/Composites and Berret-Racoupeau, which provided the interior design.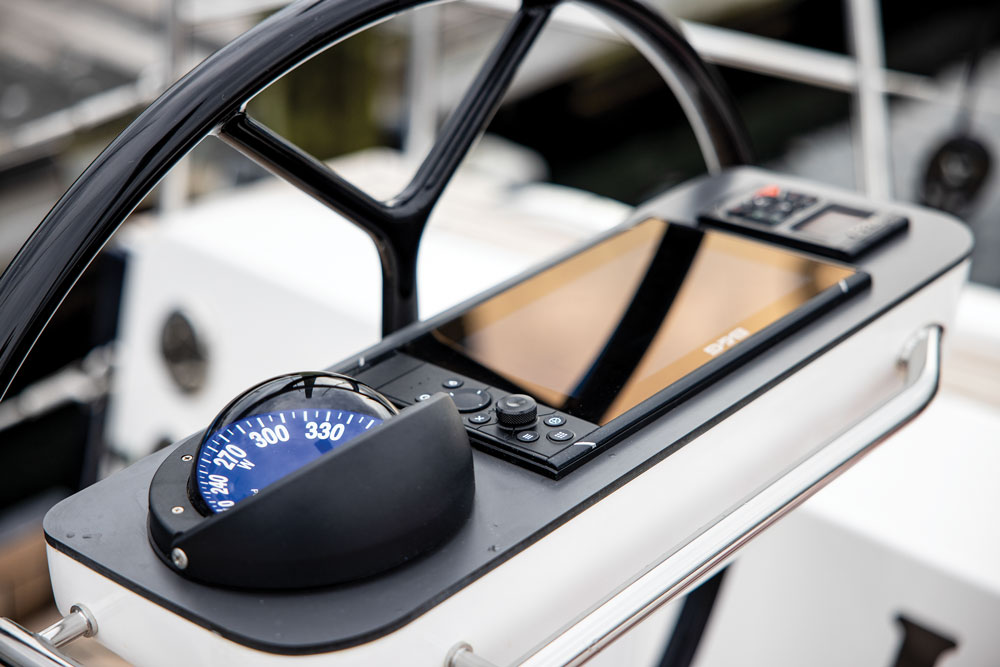 "It was three years from concept to the start of construction," said Alan Johnstone, J/Boats designer and vice president. "This boat is all about freedom. We think owners will be empty nesters who want to stretch their sea legs and go on a bucket-list cruise without having to worry about comfort or safety offshore in a performance package that's familiar to them."
The new 45-foot Acadia, hull No. 2, is co-owned by Erik Asgeirsson and Tim Stokes, who logged more than six weeks of sailing on the boat before the U.S. Sailboat Show in Annapolis, Maryland.
"We worked with Jeff, Al and the J/Composite team in France to deliver a boat that was both for our family cruising and our signature races," Asgeirsson said. "There were no compromises below deck for cruising and no compromises above deck for performance sailing. She's solid, fast, comfortable and a real head-turner at the dock and on the water."
The details
The hull is constructed using biaxial and unidirectional E-glass, foam core and ISO NPG gelcoat and vinyl resin. High-density foam core inserts add additional reinforcements. J/Boats' SCRIMP resin-infusion molding process increases laminate strength without adding weight. This construction method results in a structure that is twice as strong as laid up fiberglass. All intermediate bulkheads are glassed to the hull and deck for stiffness.
The J/45's 7-foot 8-inch keel is a cast iron fin with a lead bulb that offers stability and performance. The keel is faired to template, then bonded and bolted to the hull with oversized stainless bolts and counterplates. The optional shoal draft keel draws 6 feet 8 inches. The composite rudder is constructed with biaxial and unidirectional glass with a stainless steel stock.