The Golden Rock Regatta's mix of shoreside fun with casual racing brings sailors back to the Leewards year after year
Hermsen is feeling optimistic about the GRR 2019, with a dozen competitors from the Netherlands, Canada and the U.S. already signed up. He hopes to return to the earlier format with open (spinnaker and non-spinnaker), multihull and bareboat competitors. Team Statia will return to defend their title, and the Canadian Yankees will be back for the fourth time.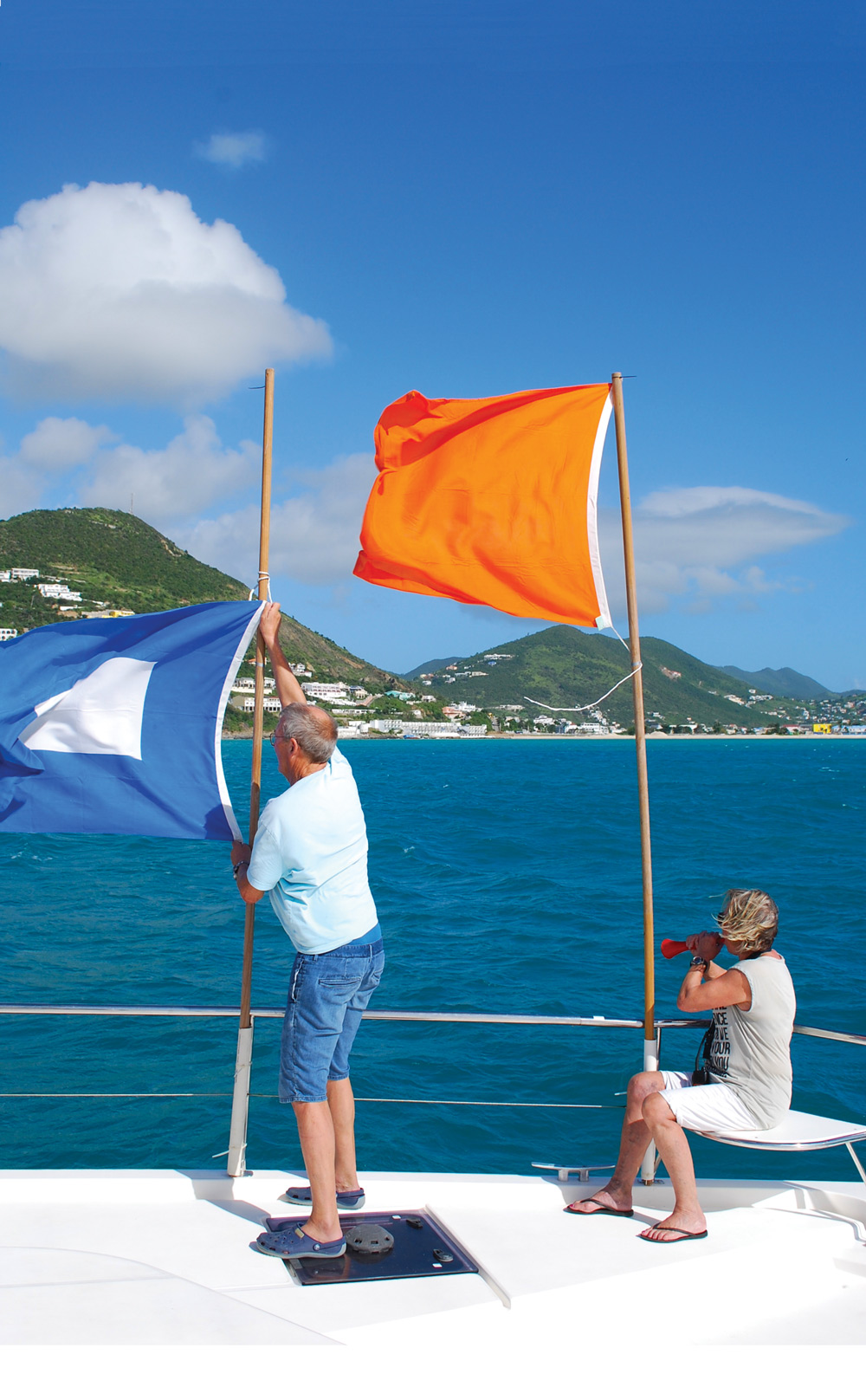 Betsy Crowfoot photo
"I've done bigger regattas with thousands of people before. This one, with everyone gathering at the different finish locations, is great," said Canadian Yankees skipper John Thompson. "The variety of destinations is one of the main things. That's a lot more fun and enjoyable to me."
He likened the GRR to a flotilla, or buddy boating, with the added excitement and purpose of competition. "There's also a level of comfort, knowing we're all heading to the same place, and the camaraderie."
"It's more touristic, focusing on hardy passages and the scenic beauty of the destinations," Hermsen said. "And the racing is not as cut-throat, the venues not as crowded, and music not as loud," he laughed. "At this regatta, people want to talk and get to know each other."
The mid-November timing takes advantage of significantly lower charter fees too; roughly half the cost of the bigger regattas, where you have to pay a high season rate plus a big surcharge. Hermsen says the GRR gives sailors "the most value out of your week's charter."
Statia Tourism, Sunsail and The Moorings bolstered the return of the event, along with Windward-Adventures, and Hermsen said he hopes to see support from St. Maarten Tourism and Bobby's Marina, which celebrates its 50th anniversary this year.
"It means the recovery of the regatta, the Phoenix rising from the ashes," he declared.
Surely, the hurricanes hit the islands hard. Although some of the structures aren't in tip-top conditions, and the selection of boats in inventory is still building, the welcome has never been warmer. And nothing can destroy the experience of an exhilarating reach through the turquoise blue Caribbean sea. The wind in your hair, spray in your face. Laughing on the rail with your friends. Enjoying drinks at the anchorage after winning a race. Hurricanes can ruin a lot of things, but they can't spoil the sea.
GRR 2019 will be held November 14 to 18. For more information, go to http://goldenrockregatta.nl.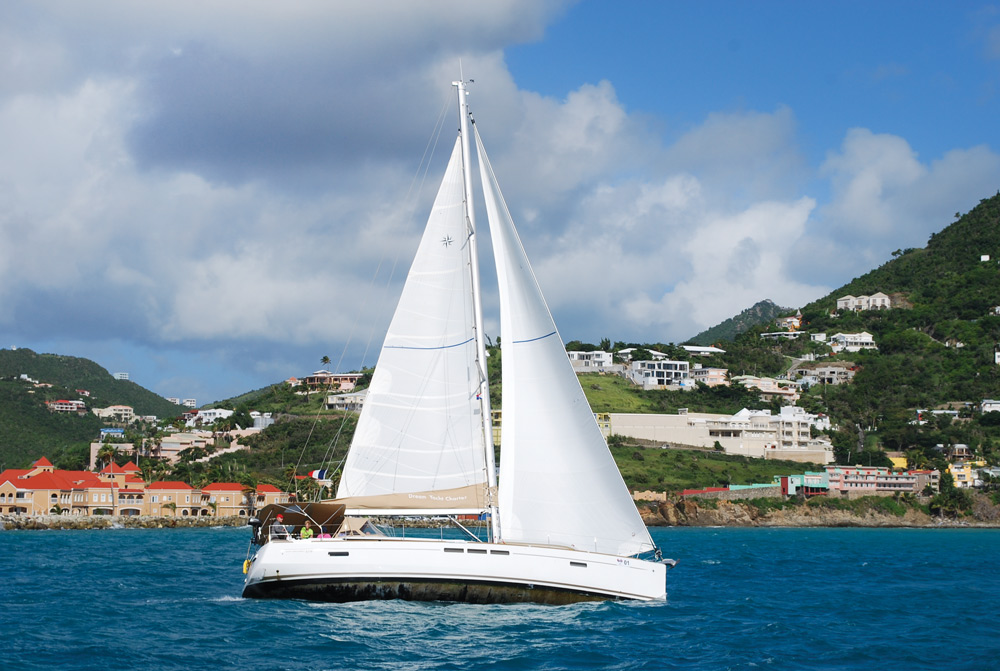 Betsy Crowfoot photo