This German-built cruiser, with its blend of fresh thinking and solid engineering, can take a family to new horizons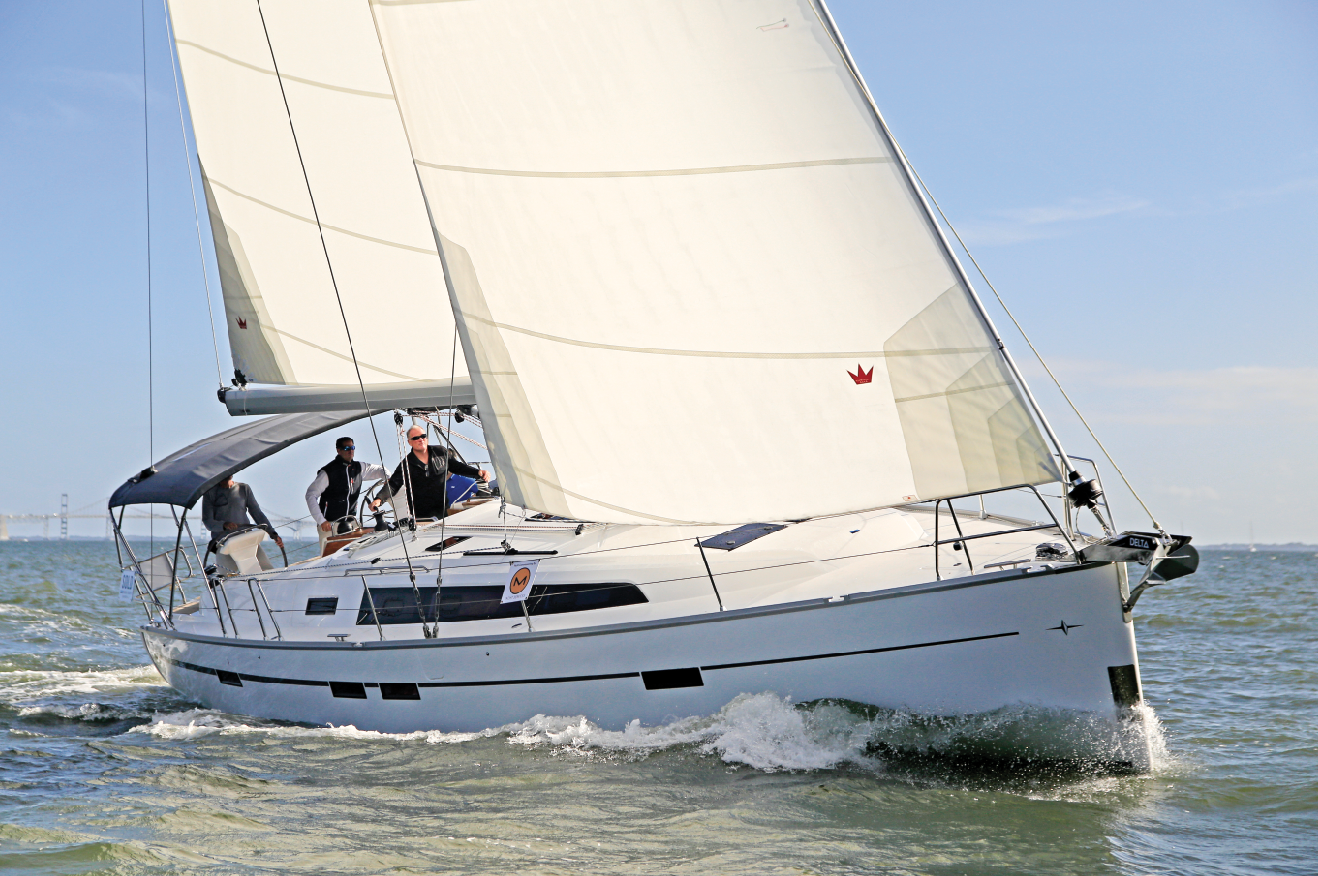 The new Cruiser 46 from German boatbuilder Bavaria Yachts is poised to shake up the big-boat cruising market on this side of the Atlantic. A sleek Farr design packed with fresh thinking and sound engineering, the Cruiser 46 is a terrific value. It is hard to fathom that a boat of this size and quality, and fully outfitted no less, can be delivered to your dealer's dock for less than $350,000.
The 46 is an updated version of Bavaria's successful Cruiser 45. The hull is nearly identical but the deck and interior layouts have been tweaked for efficient sail handling and more flexibility below. We had a lively fall day for a test sail following the United States Sailboat Show in Annapolis, Maryland. The gusty 20-knot wind, created perfect conditions for putting the Cruiser 46 through its paces. It didn't take long to realize that Bruce Farr and the BMW design group have created a boat that combines easy-to-handle performance with genuine comfort and livability, arguably a designer's greatest challenge.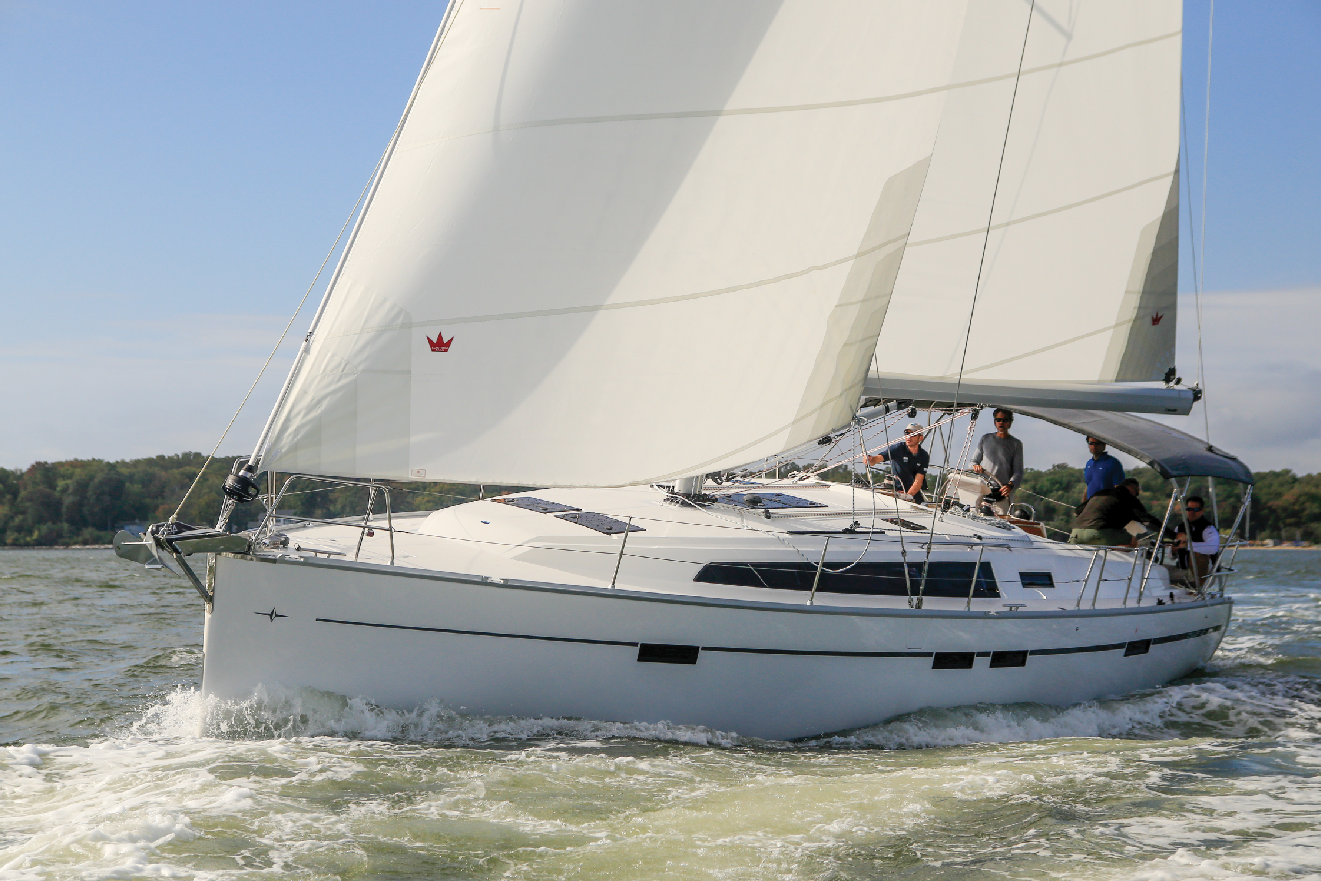 The details
The slippery hull features a long waterline and generous beam carried all the way aft. The transom is quite wide, typical of many European boats, and while you may or may not like the look, there's no disputing that it's very practical. The boat surfs easily despite a 27,000-pound displacement and the overall off-the-wind performance is good with widely spaced twin rudders mounted well aft providing balanced steering. The electric fold-down transom is huge and makes swimming and boarding the dinghy at anchor easy and it makes the cockpit more secure when it's folded up. Also, there's enough beam aft to provide for two large aft cabins below.
Construction details reflect Bavaria's efficient approach to production. The plant in Giebelestadt is the largest boat production facility in Europe and marries state-of-theart automation and robotics with skilled craftsmen. All Bavaria models are certified category A for ocean sailing. In the Cruiser 46, this ethos translates into a hull that is Airex cored above the waterline and reinforced solid laminate below. The deck is also Airex cored. The iron keel is externally fastened with stainless keel bolts and well supported. The standard draft is 6 feet 11 inches while the optional 5-foot 8-inch shoal-draft model will be popular in many North American sailing venues.