A cruising couple found a higher purpose and aims to change the lives of eastern Caribbean children
When Harriet and Tom Linsky first took off aboard their 28-foot Bristol Channel Cutter for four years of liveaboard cruising, they expected to have a life-changing experience. What they didn't expect was to be deeply moved by the generosity of indigenous communities despite a profound lack of basic necessities. And while they knew they would go cruising again someday, they certainly didn't expect they'd be doing it with a fledgling not-forprofit organization in tow.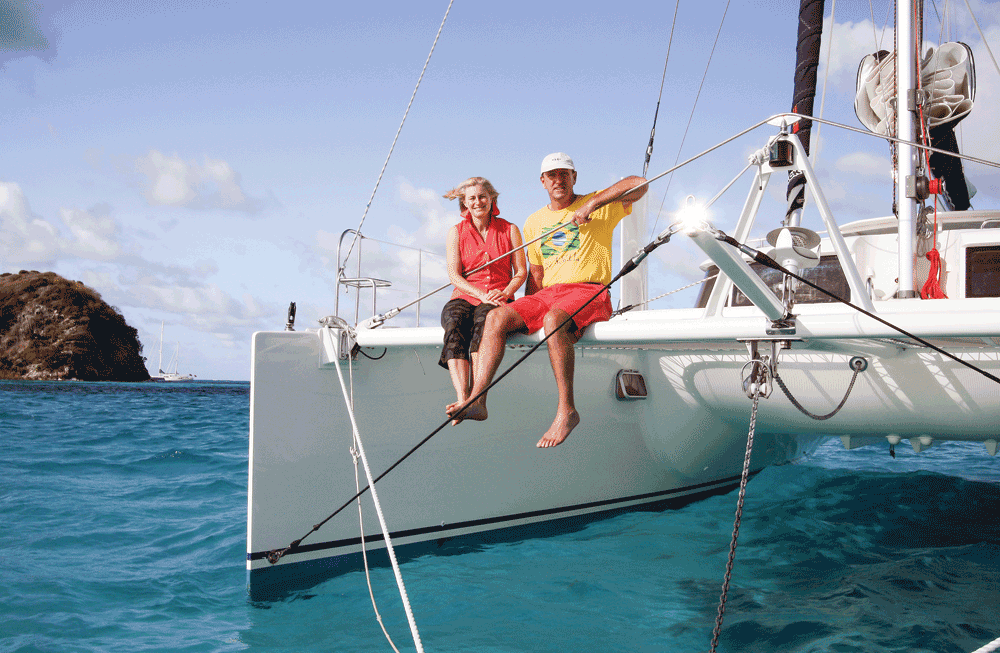 Harriet grew up outside New York City in suburban Connecticut. Her parents owned a Pearson 39, and the family sailed Long Island Sound, Buzzards Bay and the coastal waters off Maine. Harriet loved cruising and dinghy racing, and she said she just knew she needed to marry a sailor.
She met that sailor in 1985 when they were both crewing for well-known one-design racer Larry Klein aboard his Thistle in St. Petersburg, Florida.
Tom Linsky, known as T.L., started sailing when he was just 10 years old in Marina Del Rey, California. One day, his father brought home a 13-foot sailboat, and from that moment everything changed, he said.
"I've been dinghy racing for 20 years... " he said.
"He was a three-time world champion crewman in the Olympic 470 class, campaigning with Dave Ullman, and he was an alternate member of the 1984 U.S. Olympic Yachting team," Harriet interrupted. "He's a very good dinghy sailor!"
But racing wasn't his only passion.