boot Düsseldorf has it all at the world's largest boat and watersports show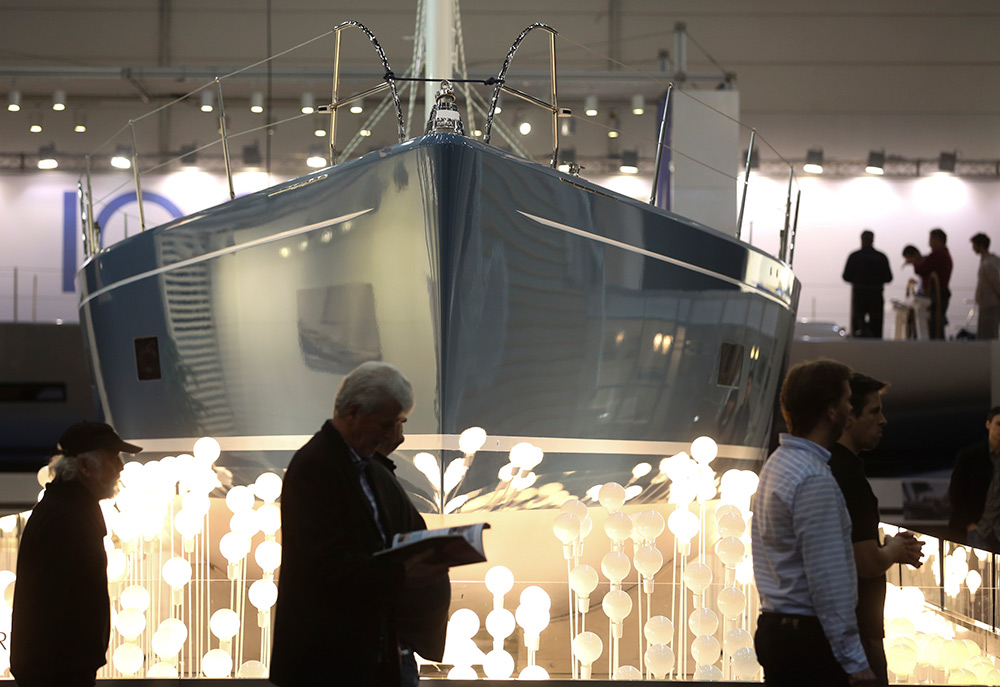 This time of year means many things to many people—holidays, winter vacations, school break. And boat shows.
Think New York and Florida, with sailors, powerboaters and other enthusiasts converging on Manhattan in late January and Miami in mid-February to experience what two of the most prominent U.S. boat shows have to offer. But neither is the largest boat and watersports trade show in the world.
That title belongs to Germany's "boot Düsseldorf," with its 17 halls and more than 2.3 million square feet of exhibit space.
During the 48th annual boot Düsseldorf International Boat Show on January 21-29, approximately 1,800 exhibitors from more than 60 countries will display their innovations, products and services in the nearly 900-year-old capital city of North Rhine-Westphalia. There will be something for everyone: superyachts, recreational powerboats, sailboats, engines, sailboards, kiteboards, canoes, kayaks, PWCs and angling gear. And, so much more.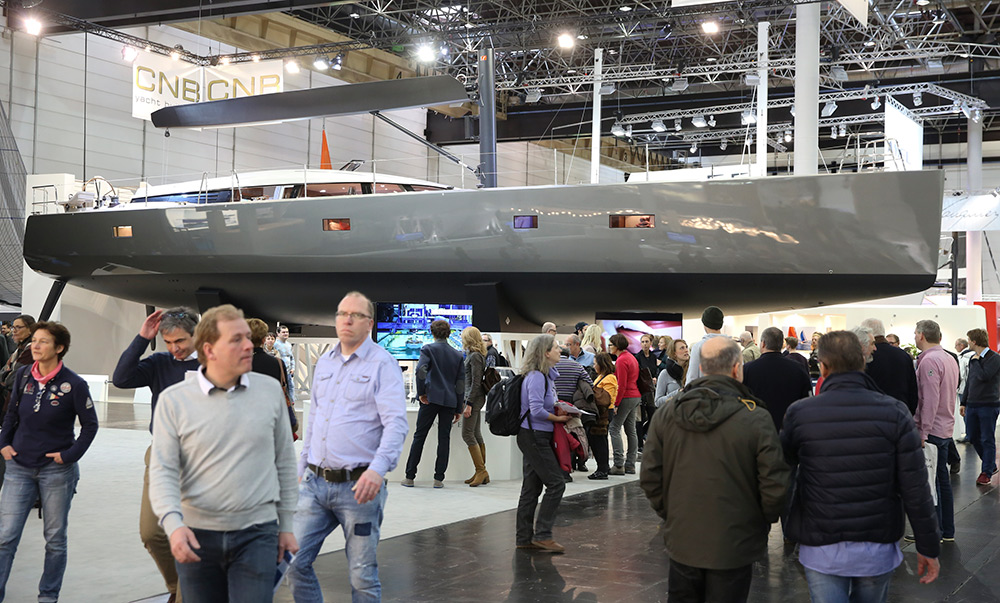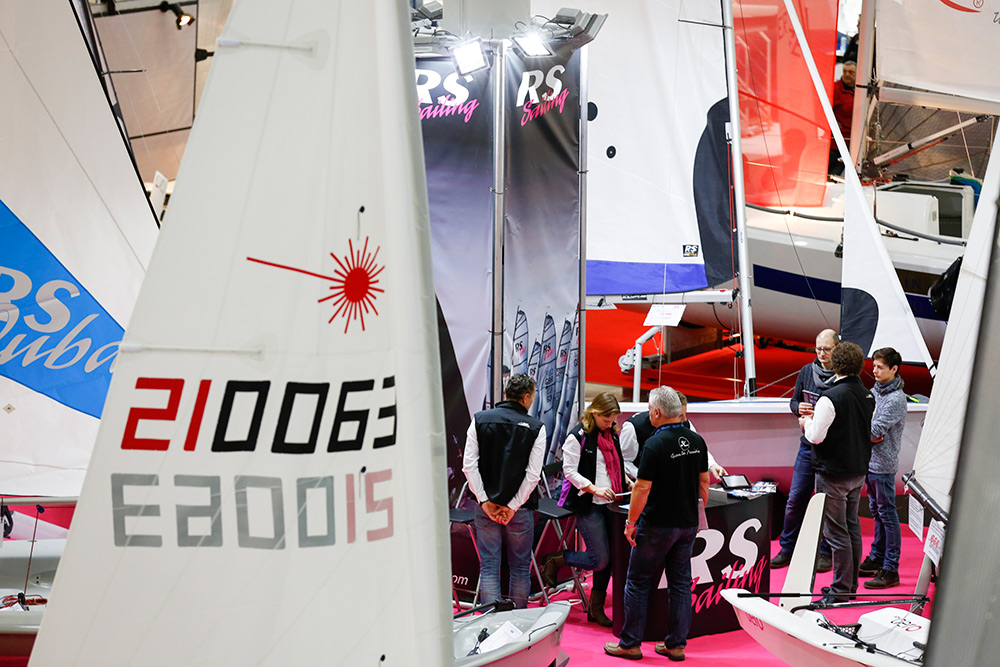 Explore the Sailing Center
Sailors will be able to visit a massive sailing center featuring more than 360 manufacturers in Halls 14 to 17. Market leaders such as Jeanneau, Beneteau, Bavaria and Hanse will be on site, along with Hallberg Rassy, Dufour, X Yachts, Oyster CNB and Swan. And it's not just about the major yacht makers; boot 2017 supports all classes and types of sailing, with plenty of daysailers and dinghies on display.
"As a passionate sailor, I am already looking forward to the active and exciting sailing atmosphere in the halls," said Petros Michelidakis, boot Düsseldorf's director. "Boot is not just a platform for (power)boats and yachts. It also has been committed to promoting sailing for many years now."
He noted that boot Düsseldorf is an important supporter and sponsor of local sailor Constanze Stolz, who is training to take part in the 2020 Olympic Games in Tokyo in the 470 class.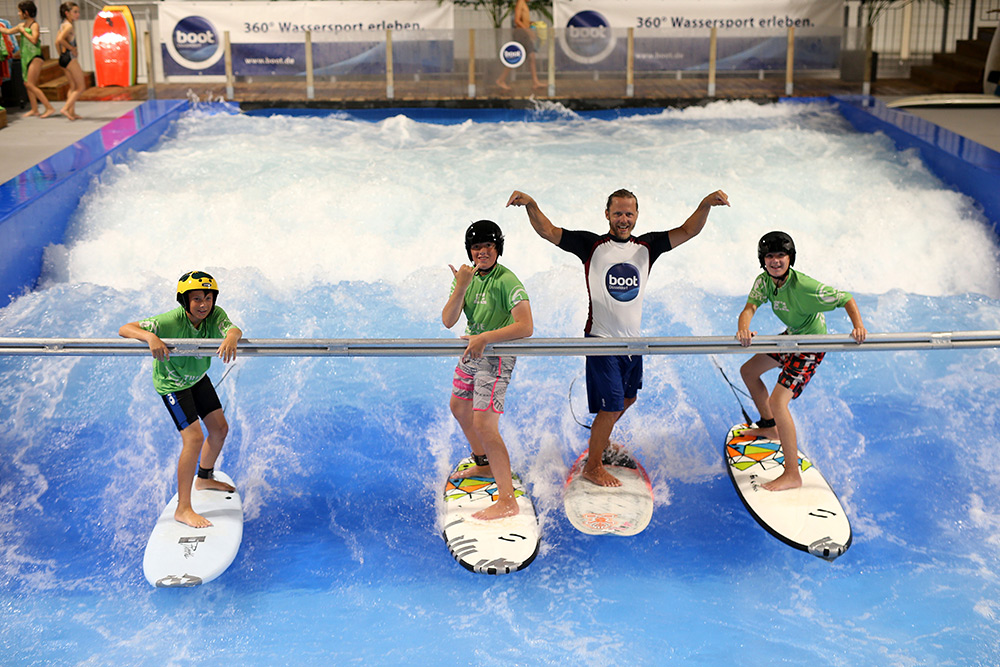 Try Indoor Surfing
Those who make the trip specifically to see the sailing center will find plenty of other attractions to keep them busy, particularly if their interests span a variety of watersports activities. For example, in the Surfers Village, a deep-water, permanent wave will allow newbies and experts alike to test their surfing skills on standard boards and stand-up paddleboards. Up to six surfers can ride "The Wave" at the same time, depending on their skill levels, and beginners (including children between 6 and 12 years old) can use a bar as they learn to get the feel for the board.
The Wave's unique, nine-pump surfing system allows enthusiasts to use standard boards with fins, which creates a more realistic feel than on other permanent waves. Surfers will be able to surf 24.6 feet across the 77-degree pool on waves that range between 2.3 and 5.9 feet (measured on the face before they break).
What's more, boot Düsseldorf has done its best to create an immersive surfing experience beyond The Wave. According to Michelidakis, designers are transforming the Surfing Village's hall into an Indonesian-inspired beach setting.
"We want our visitors to feel like they are on a surfing vacation in Bali," he said.
Surfing also will be a spectator sport during boot 2017. During the show's first weekend, SUP world champions from Hawaii will compete against their top European rivals in the world's first indoor-wave SUP Masters competition. On the second weekend, the classic Wave Masters surfing contest will take place, with 5,000 euros in prize money.
Both events, and the wave itself, will have some additional celebrity firepower in sponsor Sonni Hönscheid, daughter of surf legend Jürgen Hönscheid.
"There is no simpler, safer and faster way to learn how to surf," Hönscheid said.
Registration for The Wave is free on boot Düsseldorf's website.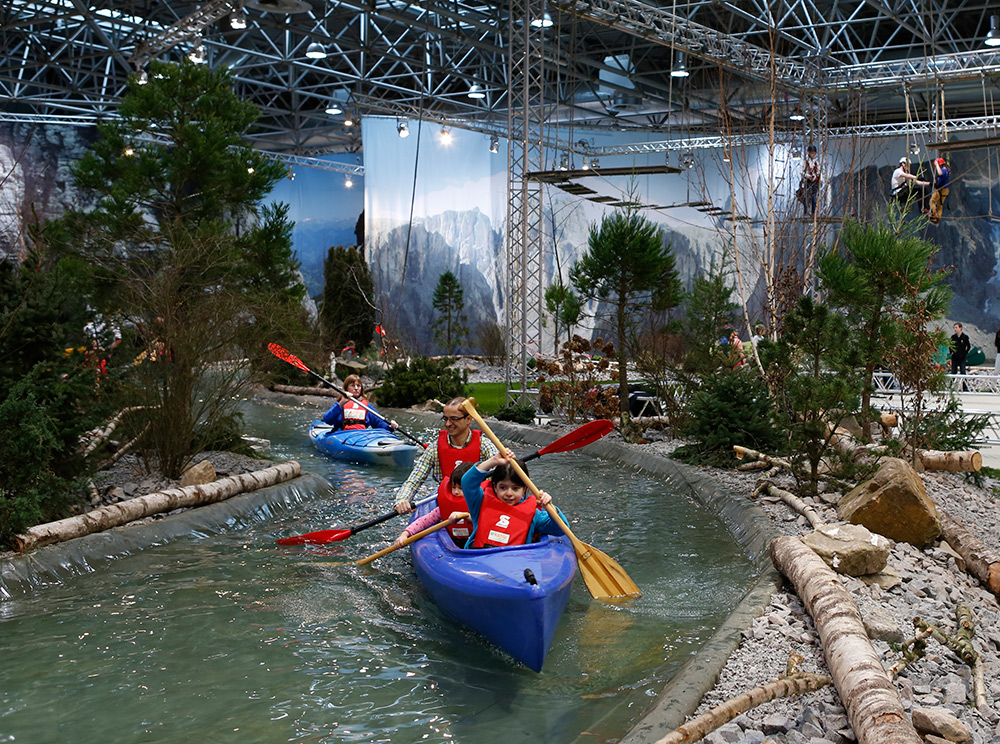 Under the Sea
Scuba diving will be another hands-on experience at boot Düsseldorf in the new year. Visitors are invited to dive in the 19.6- by 15-foot pool, which is 5.9 feet deep. The show will provide equipment free of charge, and diving instructors from the leading diving and training organizations will provide tips and advice.
Prominent organizations like PADI, Protec and SSI will be on hand to offer information about dive training. The diving halls will feature destinations from Egypt, Turkey and Indonesia to Portugal and the Caribbean. International manufacturers like Aqualung, Atomic Aquatics, Bauer, Mares, Ocean Reef and Scubapro will present their latest products. And, for those who wish to learn more, simply visit the dive tower for its full lectures and interviews programming.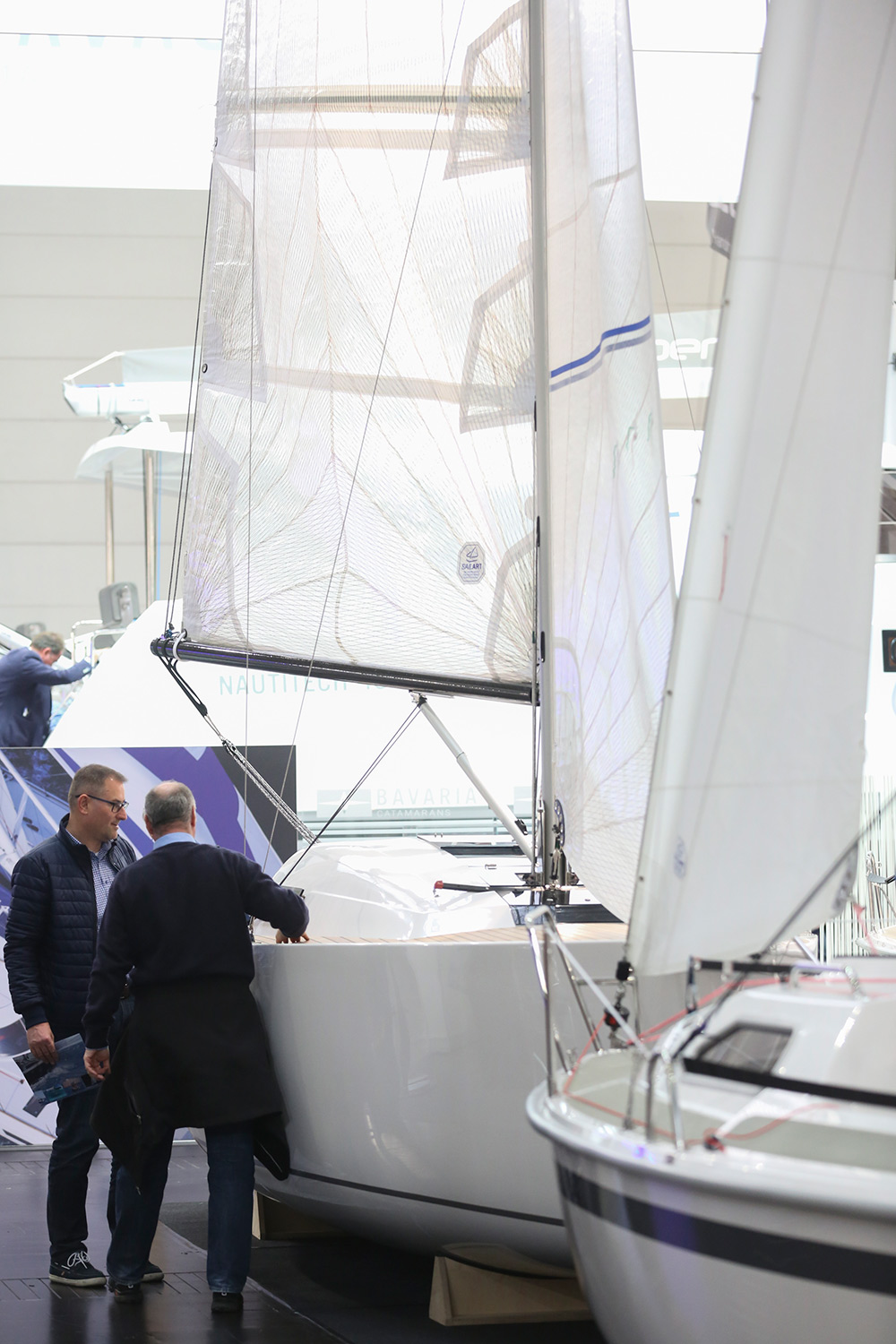 Set Sail for Germany
The 48th annual boot Düsseldorf International Boat Show is scheduled for Saturday, January 21 to Sunday, January 29. The doors will be open from 10 a.m. to 6 p.m. daily, and entrance passes can be ordered online
in advance. All tickets allow free use of public transportation within the city's VRR transportation network.
With more than six weeks remaining before the show's opening date, there's still plenty of time to plan a trip to Germany. Some additional good news: At the time this article went live, round-trip economy airfares from New York's JFK were approximately $550, while round-trip airfares from Chicago O'Hare were about $100 more.