Six months after hurricanes ripped through the Caribbean, the annual regattas picked up the pieces and carried on
"It was fantastic, absolutely no inconveniences at all," Proctor said. "Judy Petz and her team did a fabulous job; and so did The Moorings. They made it easy, making sure we had everything we needed."
The intimate size of the regatta, he said, helped them get to know the other racers better. "We've made some great friends, and developed friendships with people all over the country," he added. "If you've never done one of these things, you should do it. Come on down and sail in paradise for a week; it's great fun."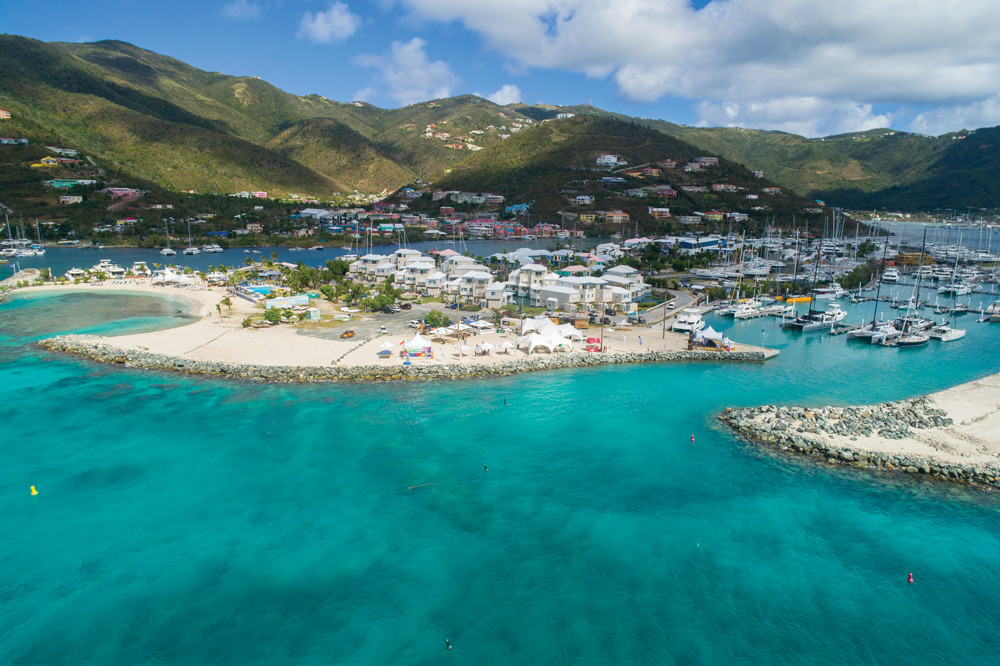 Alastair Abrehart photo
In spite of the devastation, the BVI are still paradise. Pristine new buildings sit aside piles of rubble. Paraquita Bay made famous following the hurricane in the social media with its images of the jumble of boats is opening up. Shattered cars are interlaced with vines springing up through their carriages. The beep-beep-beep of heavy equipment punctuates the constant buzzing, sawing and hammering. Everywhere you look, ruin is juxtaposed with renewal.
And everywhere there are swarms of butterflies, a small ivory army fluttering in their drunk-like stupor. There are few birds left, to prey on them; and the overgrown weeds that host their eggs and caterpillars go untouched these days. So it is relentlessly 'snowing' butterflies—a blizzard of bugs that to many symbolize change, hope and revival.
Vist www.bvispringregatta.org for complete results and information on next year's regatta to be held March 25 to 31, 2019.