Fit and refit for the next 100K miles
Through more than 400 sailors on 80-plus training passages and six ocean crossings, John Kretschmer's sturdy Quetzal has served her owner admirably. John chronicles the refits he's made to his beloved boat over the last decade to keep her sailing hard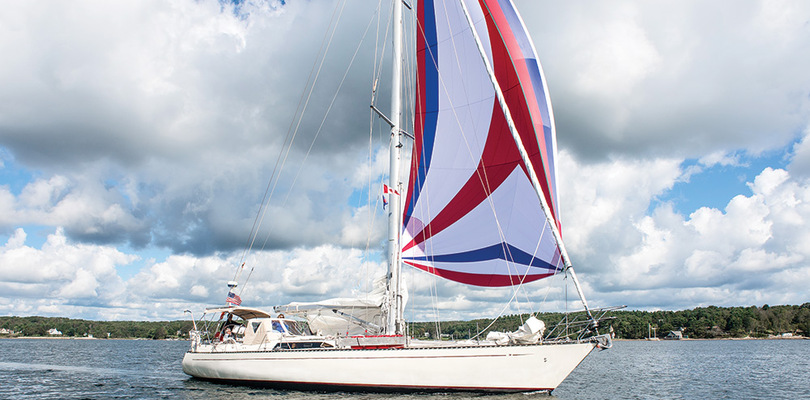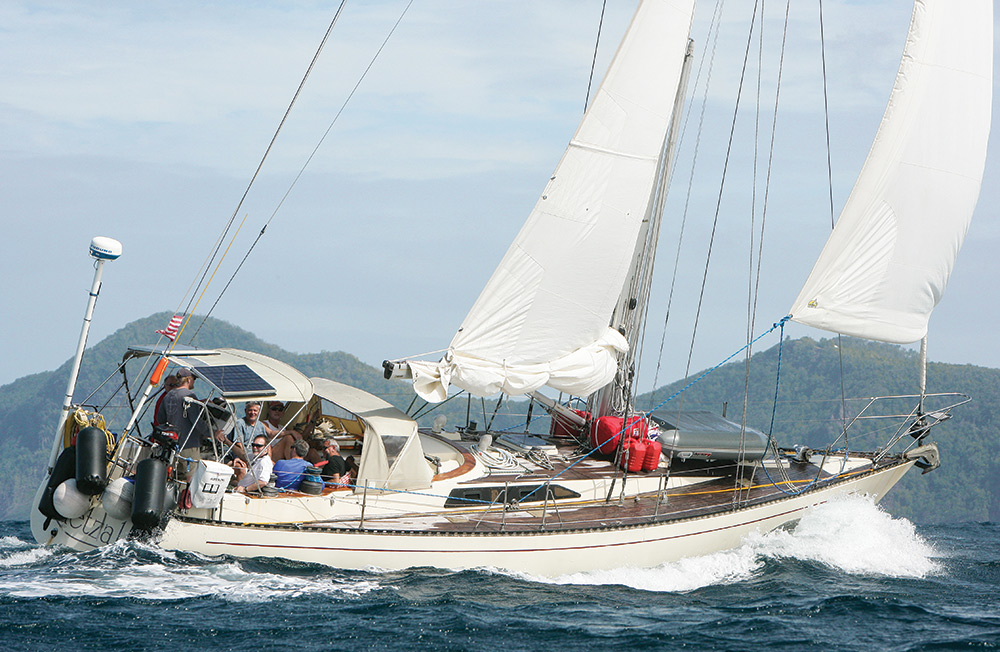 The boat was stranded ashore in a snowy Maryland boatyard. I remember my first glimpse of the 1985 Kaufman 47 that my daughters and I would soon rename Quetzal like some might recall their wedding night. The powerful hull shape, a razor-fine entry, nearly flush teak decks, a towering rig—the image is seared on my cortex. She was poetry in fiberglass, I was smitten, in lust. And if this strikes you as creepy, then you're certainly more sensible and likely better off financially than me, but sadly you may never understand the magic of sailing. As legendary French voyager Bernard Moitessier put it, "People who do not see that a sailboat is a living creature will never know anything about boats and the sea."

But there has been a lot of wear and tear, and that's putting it gently. Quetzal has been an ongoing case study in the art and science of retrofits. Over the years I have made many upgrades, a mix of DIY and professional projects, and some have worked out well and some not so well. I have also made a few desperate repairs along the way, and while they were not technically part of an organized retrofit they illustrate what nonstop ocean travel is all about. It's a tough life out there. It's hard to believe that was 11 years ago. Since then Quetzal and I have logged more than 100,000 bluewater miles. We've crossed the Atlantic six times and welcomed more than 400 people aboard while conducting 80 offshore training passages. We have thoroughly explored the Mediterranean and Caribbean Seas, ventured north to the icebergs and south to the tropics, all the while weaving an Etch-a-Sketch of track lines across the protean surface of the Atlantic. We have also been knocked flat a few times. We have no plans to slow down any time soon. This is what I do, take people to sea, and Quetzal has been the ideal boat for this mission.
In my former life as a delivery skipper, at the end of a voyage I would hand the keys to the owner along with a list of needed repairs, throw my bag over my shoulder and saunter to the nearest watering hole. Now I sympathize with those poor buggers who used to pay me—maintaining my own boat is a full-time job and I have learned the hard way that if you don't take a personal interest in refit projects, you are likely to be sorely disappointed.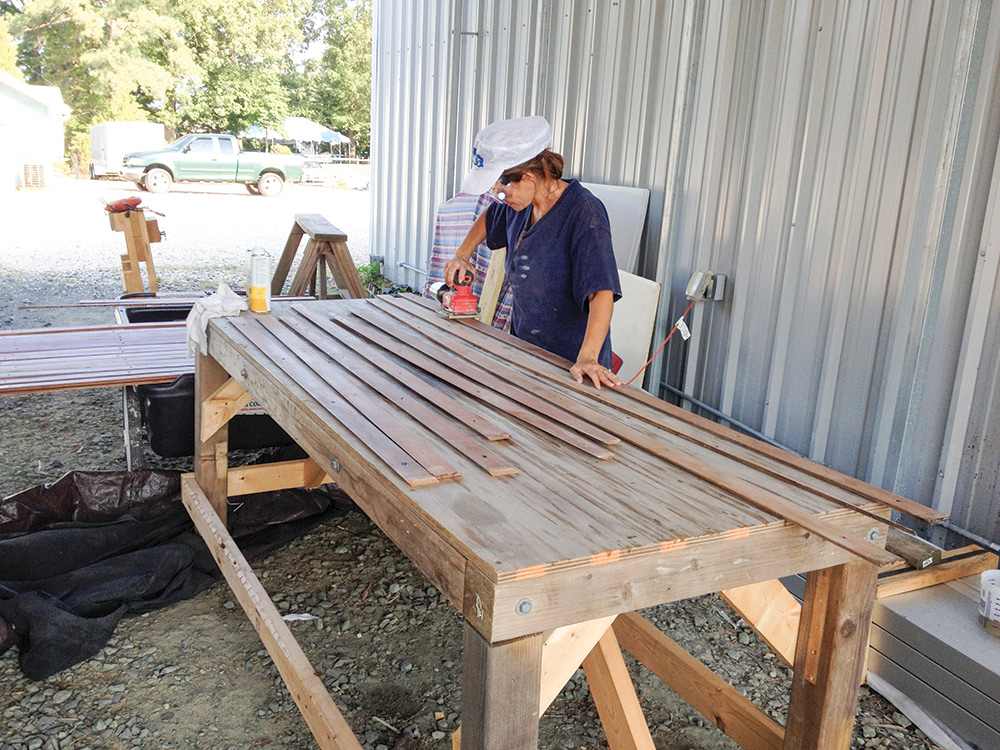 After scrounging every dollar I had to buy Quetzal, I immediately went sailing and refitting the boat had to wait. Our first passage took us from Annapolis to Bermuda, then north to Newport. That fall we headed south in early November, the first of what has become an annual rite, "the heavy weather passage," and had a tough slog to Bermuda. The wear and tear was beginning as we blew out the genoa, ripped the spray dodger, started to have issues with the Westerbeke diesel and clearly needed new batteries.
In Fort Lauderdale that winter, I had the dodger repaired and commissioned Peter Grimm of Doyle Sails to build a new headsail. I have opted for a smaller sail each time I've replaced the genoa. The original sail was a bagged out 150% genoa, and I am surprised it lasted as long as it did. The next sail was a huskier, higher-cut 135% genoa that performed better when partially furled. Three years and 30,000 miles later I had Doyle build a 130% genoa. My current sail, built in the fall of 2011 and shipped to Ireland, is a 125% high-cut, 9.4-ounce, heavy-duty Dacron genoa with reinforced corners. This sail reflects the change in the way I sail. More and more, I sail as a cutter, and I never hesitate to roll in a bit or even all of the genoa to balance the boat. I reef early and often, trying to keep the boat on its lines with the staysail and a deeply reefed main driving the boat nicely in heavy going.

That first winter I also opted for new Lifeline AGM batteries, a huge improvement over wet acid 4Ds. They've since been replaced, four years ago, and I am hoping to stretch another couple of years out of them. I also began the process of updating the electronics. This is an open-ended issue. You can spend like a Pentagon purchasing agent and still lust for the latest and greatest, or if you have limited resources like me, you can prioritize what you need and nibble away at updates. I was bound for Nova Scotia and knew that fog and sketchy visibility would be on the menu. I purchased a Furuno 1623 radar, and it's been impressively reliable. I also opted for a strong, lightweight carbon fiber radar spar from Forespar, and mounted it on the stern. This installation, completed by Quetzal's good friend, Bob Pingel, aka SAILING's Boat Doctor, has withstood some serious body blows from the Atlantic and is going strong. I have developed an excellent working relationship with Peter. He understands my needs and my budget. Over the years he's also built a couple of staysails, and three mainsails. We reckon that a sail lasts about 25,000 miles, the near equivalent of a tradewind circumnavigation. They would surely last longer, but I am demanding when it comes to sails. Nothing breaths new life into an old boat like fresh sails. This summer I ordered a new mainsail. It's high-modulus Dacron, 10.88 ounces, with three reef points and a two-plus-two batten system. That translates into two full-length top battens and two partial battens farther down the leech—a compromise that blends performance with durability. I also recently ordered a new ATN spinnaker sleeve and a replacement Tacker from my friend Etienne Giroire.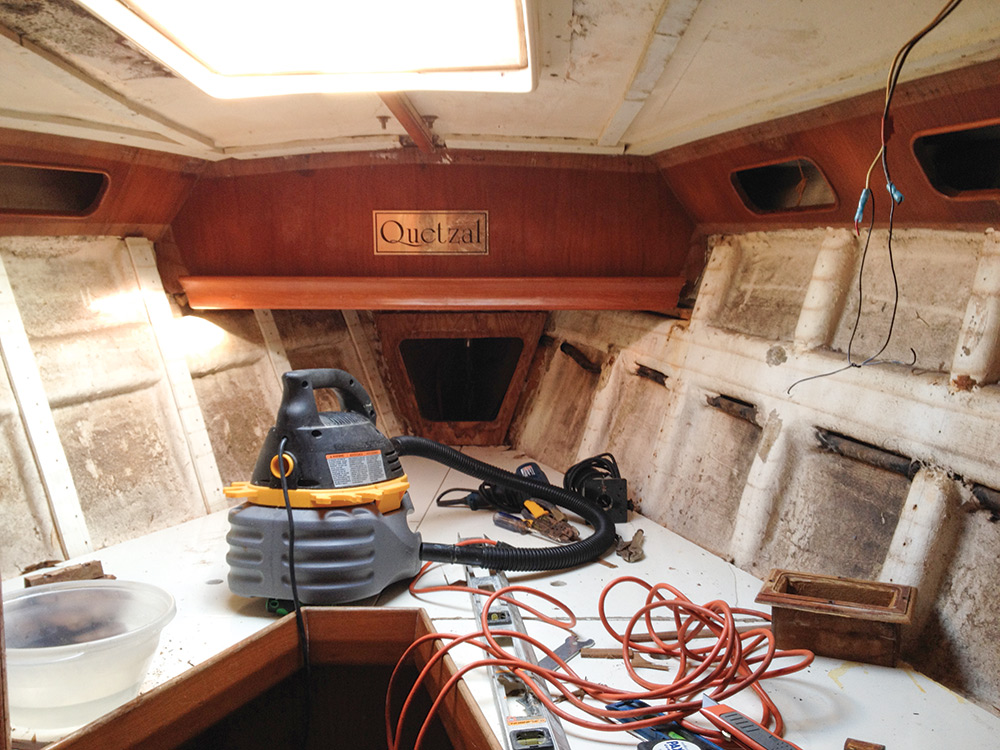 Tadji Kretschmer photo
I was less clever about the sailing instruments. Hoping to save money, I shipped off the old, original Datamarine speedometer, wind speed and depthsounder heads for repair. They didn't work when I shipped them and didn't work when I re-installed them. I ended up buying new i60 instruments from Raymarine.
A couple of years later Quetzal made her way to Trinidad. I had the topsides painted, using a new product at the time, Interlux Yacht Perfection, a two-part polyurethane paint specially designed for DIYs. I did not do it myself, a relief to anyone who has seen the walls in my house, and had a local professional do the job. It turned out great and is holding up well.
I learned an expensive lesson in Trinidad about absentee projects. I commissioned a local chap to lightly sand the teak decks, replace a few plugs and touch up the caulking while I went home for two weeks. When I returned I found my decks had received a crew cut, courtesy of 24-grit paper and an industrial sander. Many fastener heads were exposed and the deck life was shortened. As for the caulk seams, they were a mess. I was not happy.