The cruiser-racer revolution
The advent of production boatbuilding changed the face of dual-purpose sailboats, a concept that waxes and wanes but endures today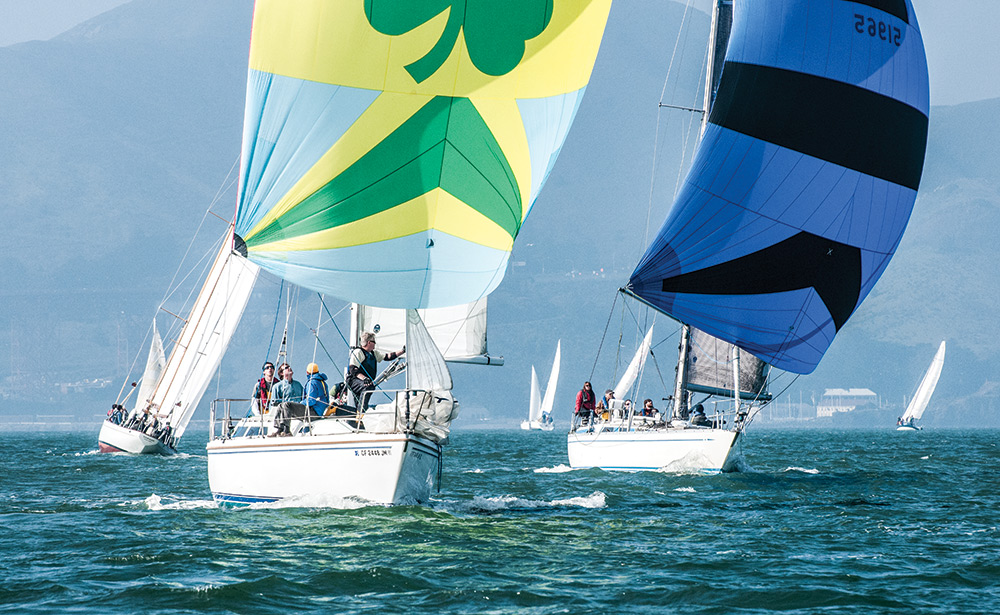 Erik Simonson photo
You still see them at local marinas and at popular distance races like the Chicago-Mackinac and the Newport-Bermuda. C&C, Ericson, Cal—their names still strike a chord with those who remember the heyday of open design handicap racing in the 1960s and 1970s, when these production fiberglass sailboats saw real success on the race course.
A true cruiser-racer is a boat that features comfortable accommodations below, user-friendly handling topside, and competitive performance. Their origins lie in the early 1930s, with boats like Olin Stephens' Stormy Weather and Dorade, and with the venerable Southern Ocean Racing Circuit.
When the fiberglass revolution hit production boatbuilding in the mid-20th century, however, the stage was set for a new breed of cruiser-racer. At the forefront of this movement was the design group Cuthbertson and Cassian; in 1965, Canadian yachtsman Perry Connolly commissioned the duo to design a custom 40-foot racing sloop. Bruckmann Manufacturing built the boat in fiberglass with a balsa core, making her the first ever to be engineered with a cored hull.
Christened Red Jacket, the new boat launched in May 1966, the same year William Schanen Jr. founded SAILING Magazine. And, she was a game-changer.
"Red Jacket was a departure for us, and she really put us on the map," remembered George Cuthbertson, now 86. "She did very well in the SORC. She won the whole thing in 1968, and that was with 85 competitors."
Demand for the pair's designs already in production went through the roof, attracting significant attention. By September 1969, Cuthbertson and Cassian joined forces with Ian Morch of Belleville Marine, George Hinterholler of Hinterholler Yachts and Erik Bruckmann of Bruckmann Manufacturing to create C&C Yachts Limited.
"We became so well known, the public issue on the Toronto Stock Exchange worked in 1969," Cuthbertson noted. "In 1973, I turned over the design office to Robbie Ball."
And C&C's production boatbuilding continued to soar.
"C&C was always on the cutting edge of cruiser-racers," said Robert H. Perry of Perry Yacht Design, SAILING's longtime technical editor. "They were always right there, producing one of the hottest designs with style and elegance. And C&C remains a benchmark today.
"When the IOR was adopted in 1970, everyone started taking racing more seriously. There was no emphasis on creature comforts below, and there really were none on deck. But companies like C&C, Ericson and Cal attempted to keep the boats family-friendly below while the custom boats got radical."
Interest in cruiser-racers waned by the late 1970s.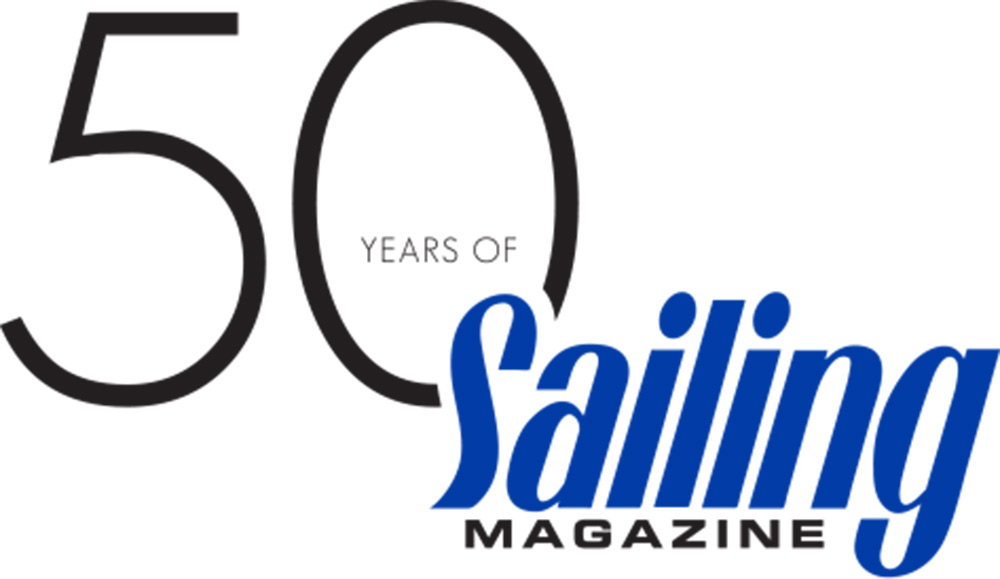 "You might see the occasional Cal 40 or Ericson 35 or 39, but people thought racing just wasn't fun anymore in IOR boats," Perry explained. "They were replaced by the J/24."
The J/24 was introduced in 1977, and one-design racing leaped ahead of the aging, open-design, handicap version. Sailors who no longer wanted to deal with what Perry called "the design wars" shifted focus and made the transition to sport boats.
While the J/24 proved to be a solid one-design boat, it wasn't a cruiser by any stretch of the imagination. So, in 1979, J/Boats introduced the J/30. The Newport, Rhode Island-based company would go on to build 550 J/30s between 1979 and 1989, and many remain active today.
"That was our first real cruiser-racer, and it became very popular," said Rod Johnstone, J/Boats co-founder and designer. "We knew most owners would rather race one-design, and that propelled us to the SORC, the Grand Prix for cruiser-racers."
The J/30 essentially was a big J/24, competitive in one-design racing and also comfortable enough for summer cruising. J/Boats upped the ante a few years later with its J/35, which took the same concept and made it large enough for the Newport-Bermuda Race.
"In 1984, we took home the prize for the fastest boat under 40 feet," Johnstone said. "We built 330 boats between 1983 and 1993. This past August, our J/35 won its class at Chester Race Week."
Perry said the J/35 is a pivotal boat in the ongoing cruiser-racer story.
"If I had to pick a place where cruiser-racers turned a corner, it would be the J/35," he said. "It had the performance advantages of the other Js, but it was big enough to have some comfort."
As time marched on, sailboat racing became increasingly technical, and boats were designed tailored to the rating rule of the moment. Comfort wasn't part of the equation—and the price of admission continued to go up.
"Production boats used to win significant races, but not anymore," Perry said. "Then, with the downturn in the economy, there simply wasn't a big market for family cruiser-racers anymore. The industry sort of bubbled along with hard-core racers."
But the desire for a fast boat with a welcoming, comfortable interior didn't entirely dissipate. J/Boats saw an opportunity after the Great Recession, noting that many sailors were looking to downsize but not get off the water entirely.
"People were selling their big boats, and there were so many 50- to 60-foot boats out there, sold for pennies on that dollar," Johnstone said. "We decided to focus our new designs in the 40-foot-and-under market."
Enter the J/122.
"Here's a 40-footer that is almost a turn back to the old-style cruiser-racer," Perry said. "They made a fast boat with a welcoming, comforting interior. Pogo did the same thing. They were looking for that magic combination. You might say the boats aren't overly cruisey, but they're not hard-nosed racey either."
They will never be faster than all-carbon, stripped-out racers. And that's OK.
"The J/122 is for the sailor who races once in awhile, but cruising is really important," Johnstone said. "It's a $500,000 boat, so it has to make sense."
"With racing, you basically have two camps," Perry said. "One is the group that will do anything to go fast. The other is the guy that says, 'My C&C 35 has a nice rating, I'm going to keep racing that.' The Js and the Pogos fit between the two camps. Lots of boats are promoted as cruiser-racers today. Most have all the earmarks of a race boat, but the J/122 and the Pogo are a little bit yesterday, a little bit today."
The SORC, the Miami-Nassau race and the golden age of cruiser-racers may be behind us. But as long as sailors seek to balance their precious cruising time with some thrills on the race course, the concept of the cruiser-racer will continue. It may evolve and change, but it will endure.
---
As
SAILING
Magazine celebrates its 50th year, we are looking back at seminal moments in the last five decades of the sport that continue to have a lasting impact on the sailing we do today.