The SailGP professional racing circuit's 11 stops span the globe, with teams racing on the edge aboard foiling 50-foot catamarans. The final event lands in San Francisco in May. The United States SailGP team will be attempting a come-from-behind victory as it lands in home waters fighting their way into the winner-take all million-dollar prize.
"It's been a tough year," said Jimmy Spithill, the USA team's CEO and helmsman. "We've fought our way out of the pack starting with a second-place finish overall in the shortened event in Sydney in February. Now, we just have to keep focused on gaining points on the teams ahead of us. If we sail well, and they make a few mistakes, anything can happen."
Spithill is the leader both on and off the field, and fellow team sailors often arrive at the training facility only to find Spithill already hard at work on one of the cardio machines. But two unsung heroes, grinders Cooper Dressler and Alex Sinclair, are the glue that holds the team together.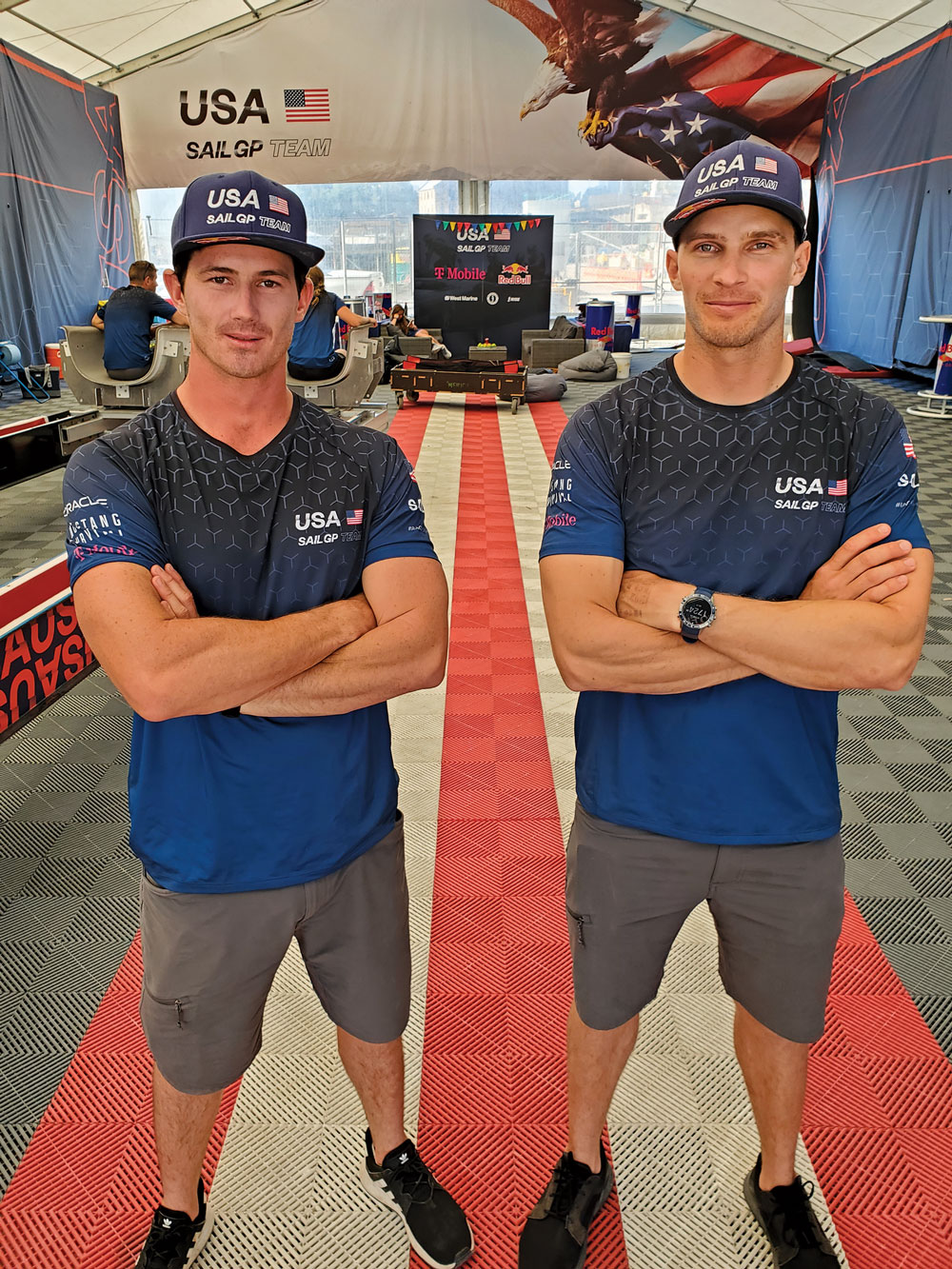 "We are like the interior linemen," Dressler said. "We're both big, strong guys who provide the power to move the wing. There's nobody out there cheering us on, but if we make a mistake and the boat sits down in the water for lack of power, our mistakes are hanging out there for everybody to see."
During the race, the two powerful grinders share a pedestal, clasping hands around the handle, face each other and grinding for all they are worth.
"We can peak at 1,500 watts for a short period of time," Sinclair said. "That's a lot of effort."
The 23-year Antiguan who also holds U.S. and New Zealand passports, has been known to hit in excess of 180 beats per minute on his heart monitor. To fuel that kind of output he regularly eats more than 5,000 calories on race days.
"We eat a lot of carbs, good clean protein and lots of leafy veg," Sinclair said. "We have the occasional energy drink and power bar. We come off the water drained."
In addition to providing the all-important power to move the wings, Dressler and Sinclair share duties as they regularly provide all-important on-course observations to the sailors in the back of the boat.
"From our perspective, we are either looking forward or backward. We have a pretty good view of what's happening," Dressler said. "That's important because sometimes Jimmy is so focused on his screens he needs help in sorting out who is doing what on the race course."