Making sailing a cottage industry
California sailor Paul Keever discovered sailing and found a career in helping others discover it
Most sailor's origin stories have a few things in common, from Optimist prams and junior sailing programs to family cruises and local yacht club races. They usually don't begin with high-performance powerboats, but fate is a funny thing.
Paul Keever started his life on the water at California's Coyote Lake, where he lived with his father, brother, grandparents and uncle Paul, who became his mentor when his father passed away. The family had a wood-and-canvas rowboat, and as a small child, the young Keever spent many happy hours rowing all over the 3.5-mile-long, half-mile-wide reservoir.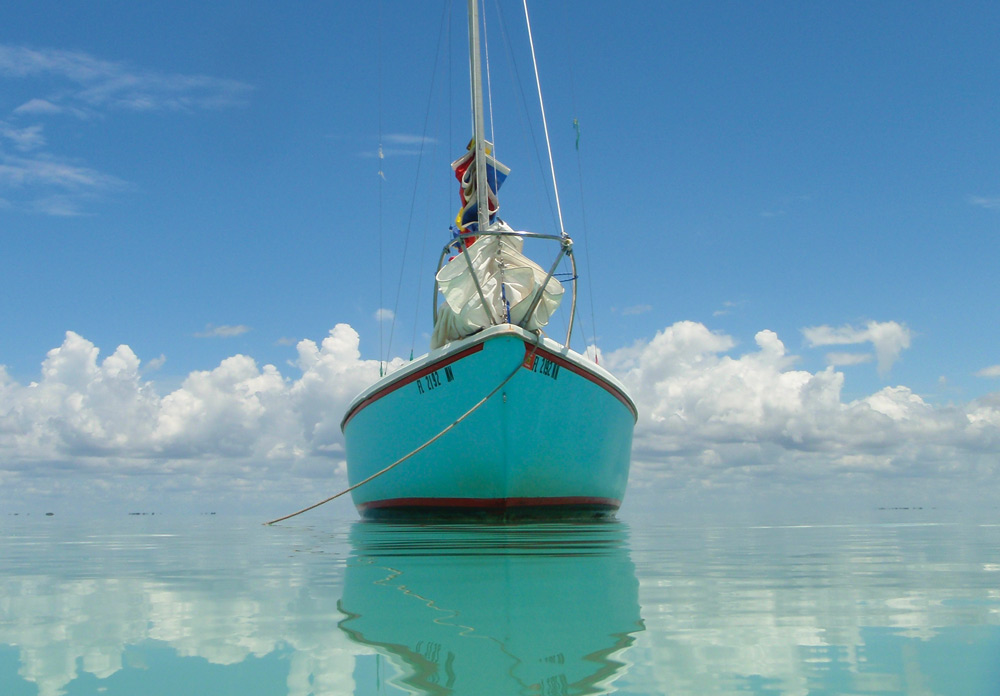 After a two-year stint on an aunt and uncle's Iowa farm, he sought bigger water and landed in Southern California. A graduate of Long Beach City College with an associate's degree in metal technology, Keever founded American International Communications, bought a waterfront house near the Long Beach Marine Stadium and settled into Pacific Ocean life. He also had a need for speed.
"I used to have a Scarab and a Warlock," he said. "I could do the roughly 30-mile run to Catalina Island in about 17 minutes."
Keever acknowledged that he loved the speed but did not love the water temperature. The lower latitudes were calling, as was a different lifestyle for his young daughter and son.
"I wanted them to grow up on the water like I did, waterskiing off the dock," he said, voice thick with emotion. "My lake was warm. The Pacific was too cold, so I said, 'Let's move somewhere warm.'"
From grassroots sailing club to ASA sailing school
In 1999, Keever found a forever home at an aging resort property on the Overseas Highway in Key Largo, Florida. Unfortunately, the new place didn't have appropriate powerboat storage, so the speedboats had to go.
"I got a sailboat instead, a Catalina 22," Keever said. "I put the sails up, and it went forward. Easy! Until I stopped very suddenly and learned the word 'keel.'"
As Keever was learning to sail, his then-girlfriend turned her eye from the house to the property's two cottages. She had an idea.
"I was supposed to retire," he recalled. "But then she said, 'Let's rent the cottages!' Of course, she moved out 11 months later, but people kept showing up saying, 'Where's the cottage?'"
Suddenly, Keever was an innkeeper. He threw himself into it, and as a perk, he decided to offer his O'Day and Catalina 22 sailboats to the guests. He christened this laid-back, old-school island haven the Key Lime Sailing Club & Cottages.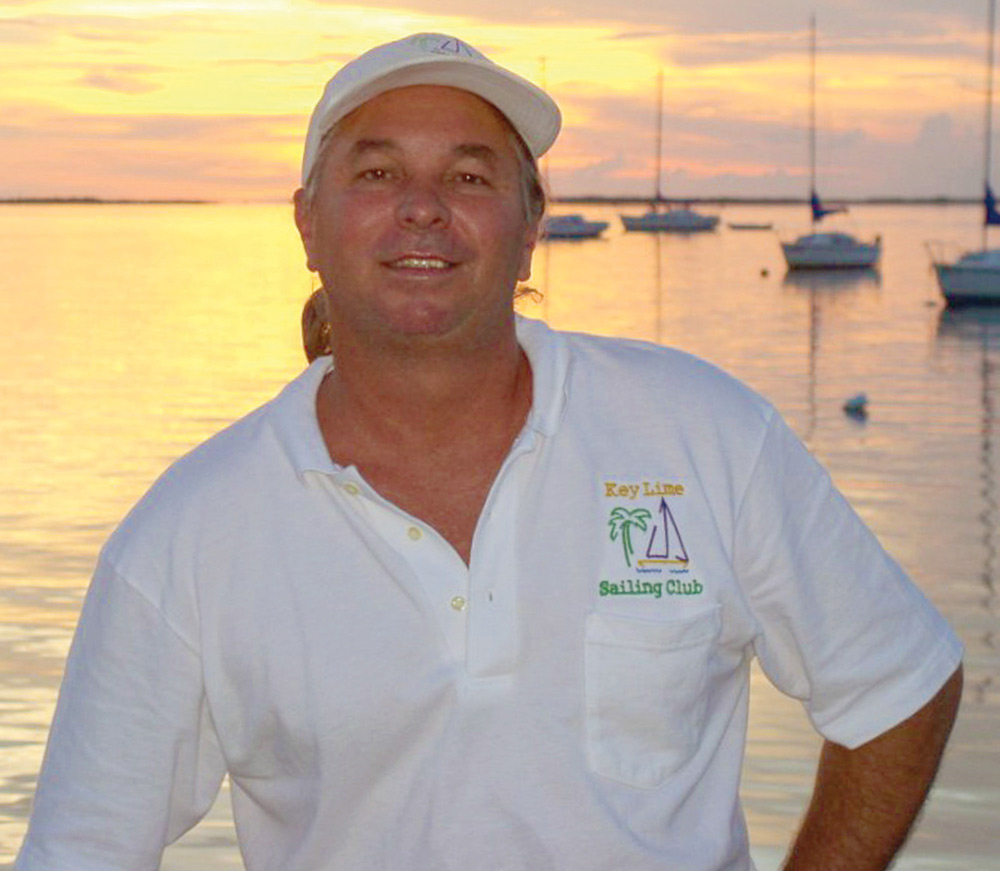 Not all of his guests were sailors, however, and many expressed their desire to learn. So, in 2010, Keever decide to expand his offerings; he hired a captain and launched his American Sailing Academy. The acronym for his new school proved to be an auspicious one.
"I wanted to start an American Sailing Association school," he explained. "Our 'Capt. G' brought us into the ASA world in 2012, and he's still with us today."
Capt. G has more than 50 years of sailing experience and served in the U.S. Coast Guard for more than 20 years, teaching boat handling at the USCG Training Center in Cape May, New Jersey. He also taught boarding procedures and defensive tactics at the USCG Maritime Law Enforcement Academy, where he earned his Master Instructor Certification.
Within ASA, he was co-owner of an ASA Outstanding School of the Year and was named Outstanding Instructor of the Year; he is, Keever said, the real deal. Capt. G. currently serves as the Key Lime Sailing Club's "ops boss" and the American Sailing Academy's director, leading a highly qualified group of teachers.
"We can teach all the ASA classes up to Celestial Navigation," Keever said. "Not that it's been requested yet, but we can do it."
Classes are limited to three or four people on each Catalina 22. Most of them stay with Key Lime Sailing Club for five to seven days, which Keever said is perfect for learning to sail.